8 Reasons To Buy The I-500 Indicator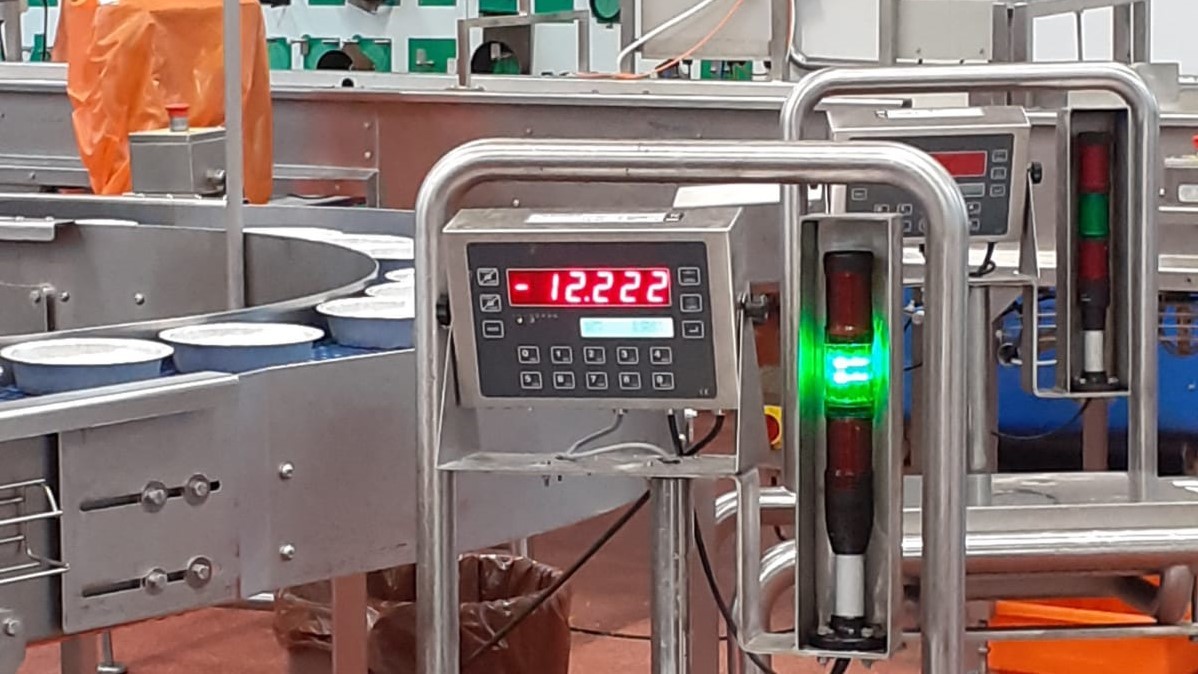 You may have noticed a couple of months ago, we added the I-500 indicator to our range of bench and platform scales. We added this device to our range after careful consideration. Since bringing this device on board, it has proven highly popular with heavy industry and food manufacturing companies. In this blog post, I am going to share 8 reasons why you should purchase the highly adaptable, multi-functional I-500 indicator.

1) All of the standard features that you need
The I-500 not only has all of the advanced functions which you may require, it also does standard weighing tasks with ease. The basic functions of the I-500 indicator are, standard weighing, Zero, Tare, Pre-set Tare, Memory recall and many more. This makes the device truly multi-functional as it can simply weigh goods placed on the scale, while also having the intelligence to fulfil more advance functions.
2) Non-Approved and Trade Approved options available
One of the main questions which we receive from customers is if they require a Trade Approved scale or not. The truth is, we cannot answer that question for you as it depends on the application. A general rule of thumb is, if you are exchanging weight based on a weight value, the scale must be Trade Approved. The I-500 indicator has both Trade Approved and Non-Approved options available, making it suitable for all user requirements.
3) Bright LED and LCD display for all environments
The I-500 indicator not only performs weighing tasks with ease, it is also highly visible in all environments. This indicator boasts a 6" x 1" high intensity LED display, meaning that the user can easily see the reading, regardless of environment or lighting conditions. As well as the LED display, the I-500 features a backlit alphanumerical LCD display. The combination of these two displays allows the user to allow prompts and alphanumerical data to be programmed and indicated.
4) Functionality bespoke to your application
Bespoke software creation means your I-500 scale can be set up exactly as you need it. One example of a bespoke function available is, a swipe card/barcode reader interface means different users can switch the scale on and access the functions specific to their job role. Because bespoke software makes the functionality of these scales so broad – from collating weight readings from multiple bases to automatic totalising, we recommend speaking to a team member for more information.
5) Ideal for batch weighing, recipe storing and formulation
Where the I-500 indicator comes into its own is when it comes to batching, recipes and formulation. With this device, you are able to set up user selection and from here timer events and target weights can be set up. For example, ingredients can be fed onto the scale and the feed switch will be turned off when the weight target is hit, a second feed can then automatically be switched on by the scale.
6) Multiple inputs and outputs
The I-500 has up to 16 inputs/outputs available. Due to this, the Marsden I-500 can streamline multiple processes in one simple step. Solid state outputs can be used to switch other devices on and off – this allows you to automate filling and weighing processes. There are also eight voltage free switch inputs available. One of the most notable features is the analogue outputs available – either 4-40ma or 0-20ma.
7) Negative check weighing function
The I-500 is the only indicator in our range which features from negative check weighing function. This means that you can set a negative target weight on your weighing scale, then as you remove load gradually from the scale, it will alert you when the negative target has been achieved. This will be either visual on the indicator of via a light tower. This has proven highly popular in food manufacturing with various ingredients.
8) Connectivity and printing
The final thing that to mention is the connectivity options which the I-500 offers. An optional RS-232 interface means that gross weight, net weight, tare weight, date, time and operator code can all be sent to a printer for a permanent record of weight. This data can also be sent automatically to a spreadsheet or remote display. For further information on the I-500, speak to a member of our team today.
Conclusion
If you are looking for an intelligent weighing device that can do more than standard weighing operations, check out the I-500 indicator. We understand that with a device like this, it can be confusing, which is why we have in-house experts to guide you through the process. Click the link below to check out the products which can include the I-500 or speak to a Marsden team member today for further information.
Products that can be paired with the I-500
Further reading
8 Benefits of Axle Weigh Pads - Blog Post
What Factors Can Affect the Accuracy of Your Scale – Blog Post