Focus on: Reducing door to needle time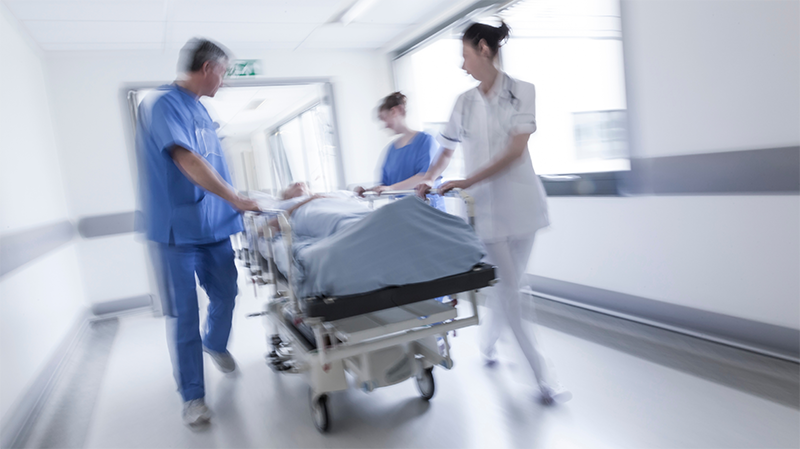 Reducing door to needle time in hospitals has been a conversation in patient care for years. The question is how do we first qualify what counts as 'door to needle time,' and where can improvements be made?

In cases such as stroke and myocardial infarction, reducing 'door to needle' time is vital to patient outcomes.
Studies have shown that relative reductions in mortality of up to 50% have been observed when therapy was provided early (in reference to myocardial infarction).[1] Yet global policies for what 'door to needle times' should be varies wildly from 210 minutes in Bangladesh[2] to 19 minutes in Japan.[3]
The worldwide average appears to be around 30 minutes, yet even these targets are difficult to meet. A recent a recent study in 178 American hospitals established that only 44.5% of patients were thrombolysed within the target time.[4]
One glaring issue for healthcare professionals is that what constitutes as 'door to needle' (DTN) time is debatable. Where is the door in question? Leaving the patient's home? The entrance of A&E? With so much disparity in the condition of the patient, the area the patient is admitted and the treatment required; there is no hard and fast answer to finding an appropriate DTN in order to maintain best practice.
Another issue has been of course weight based drug treatments. For conditions such as sepsis, where patients are in receipt of weight based antibiotics, there often has to be a compromise between accurate dosages or reasonable DTN times. This inevitably impacts on patient safety.
Weighing immobile patients in order to attain an accurate weight can be time consuming and impactful on target DTN times. Hoist weights are known to take up to 20 minutes to achieve an accurate patient weight.
Other alternative weighing equipment such as bed scales are large and often unavailable. This gives little option in time sensitive cases but to estimate the patient weight using formulas.
Gillian Taylor, a UK former emergency department nurse has made huge strides in tackling this issue. Gillian invented the Patient Transfer Scale to provide a practical solution to weighing immobile patients. When asked why she designed the Patient Transfer Scale Gillian says:
"for illnesses like sepsis or strokes it is vital to get an accurate weight for safe medication management. "With some medicines, there is a narrow window for them to be given but weighing a patient can take quite a bit of time.
"However, when you come into hospital you are transferred from a stretcher via a Patslide - a full body sliding board - and I thought, 'Why can't we have a board which weighs patients at the same time?'"
What is essentially a weighing scale combined with a patient transfer slide, the Patient Transfer Scale utilises the existing process of transferring a patient from trolley to bed or trolley to trolley, so minimal extra time is taken to take a patient weight - therefore reducing DTN time and allowing for accurate treatment.
This animation outlines the need and process of using the Patient Transfer Scale.
For more information regarding the Patient Transfer Scale in your area, contact one of our experts here.