V-150 Is Ideal For Weighing Livestock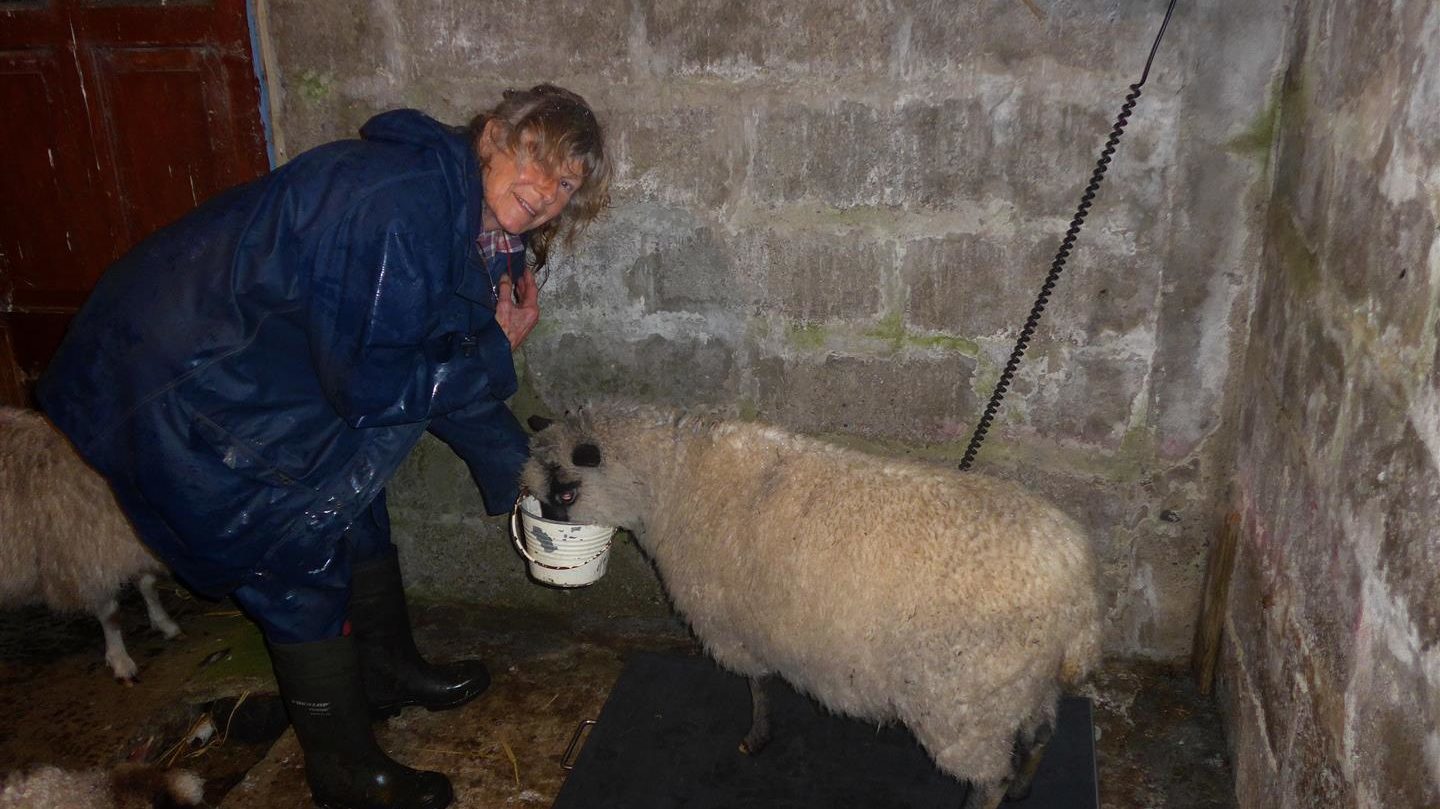 The Marsden V-150 is Marsden's highest capacity veterinary scale. Ideal for weighing large animals, this scale is used by veterinary surgeons throughout the UK and Europe, and at the famous Battersea Dogs & Cats Home. The V-150 has a large, low profile platform and is easy to step on, meaning it is also used for weighing livestock.
Textile artist Sallie Tyszko weaves tapestry wallhangings. Her artwork has been displayed in public, and she also welcomes visitors to her workshop to watch her at work. She keeps many sheep and goats in order to provide the materials – and these animals need to be weighed.
She searched high and low for a scale suitable for this purpose, and chose the V-150 – so naturally, we asked her why.
Big enough for all animals
"I checked out every single scale on the market in the UK, before deciding on the V-150," Sallie told us. "I needed a scale that was big enough for weighing all of our animals… except the highland cows."
"It is remarkable how much you can learn from weighing the sheep and the goats," she continued. "It is especially useful while they are growing or when they are old, to make sure they are getting enough nutrition."
The V-150 is a large, high quality vet scale with a super-sized stainless steel base. A choice of capacities and graduations are available – up to 300kg capacity.
Low enough for the animals to walk on
Sallie told us there were many things they liked about the scale.
"It is so low to the ground and easy to walk onto for the animals – so they don't even notice they are on scale," she said. "It has an instant digital read out of the weights, can be recharged from the mains, it has a washable non slip mat and it was a reasonable price."
Sallie also liked how easily the scale can be moved, thanks to the scale's wheels and handle. It is powered by rechargeable battery.
Helps to address health issues
"It has made a big difference to us," Sallie concluded, "because I can address any health issues that appear from the animal's weight, more quickly."
"I can then adjust feeding and medication to suit their weight."
For more information about the V-150, click here. View our full range of livestock scales here.
You can find out more about Sallie Tyszko here.
If you have any questions about the Marsden V-150, give us a call on 01709 364296 or contact us here.