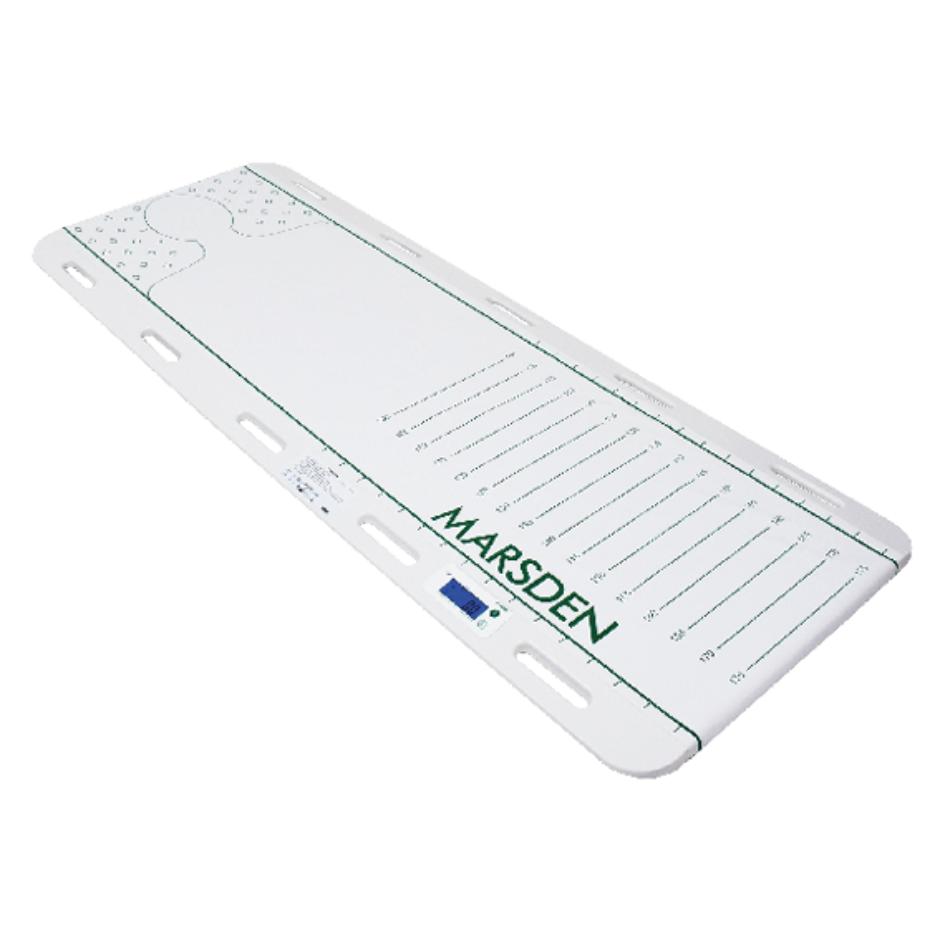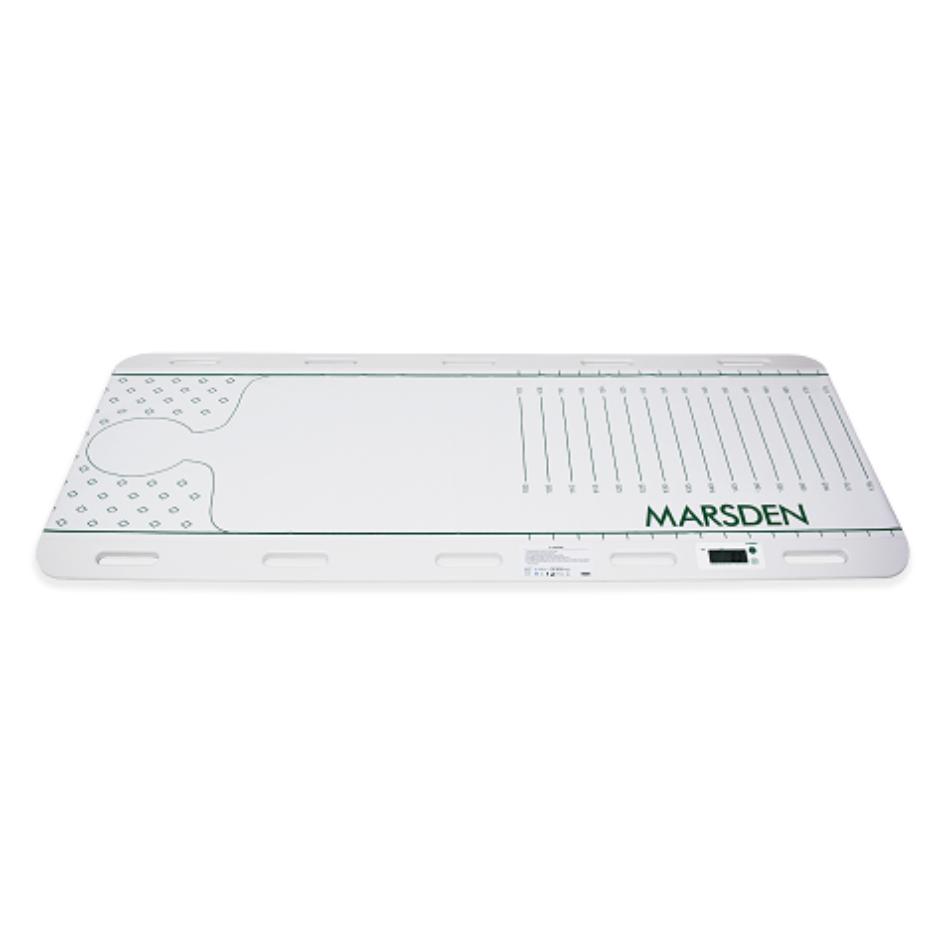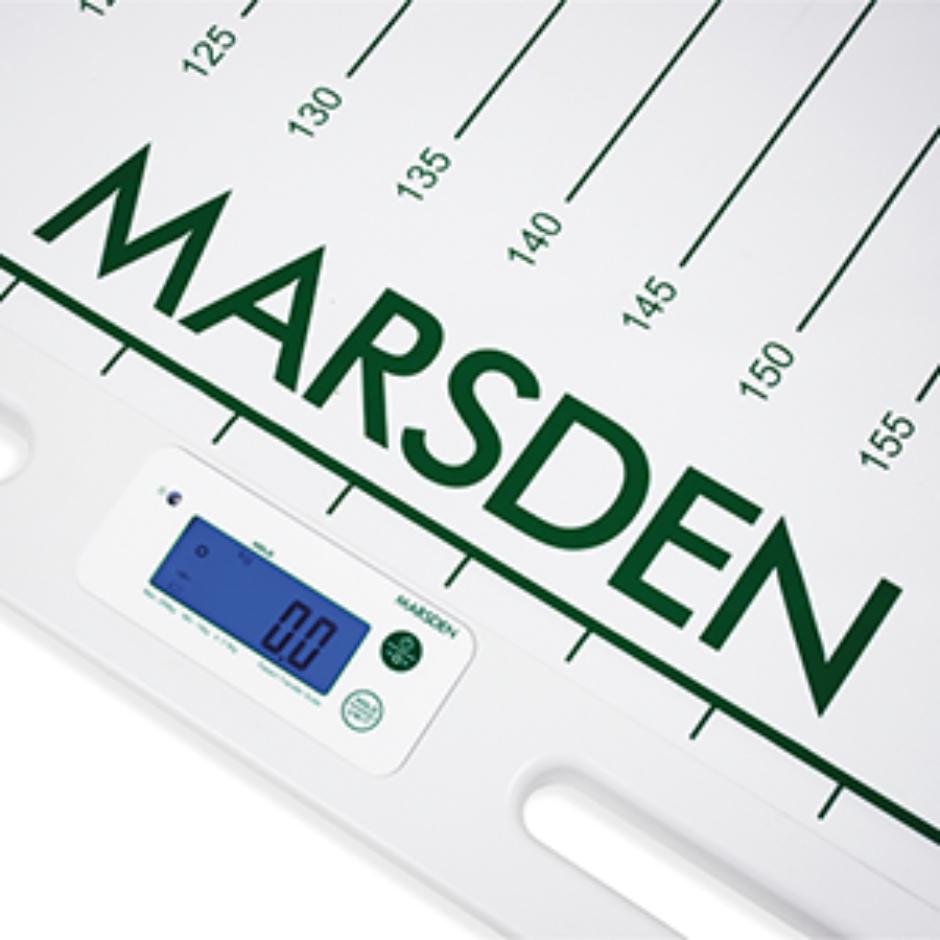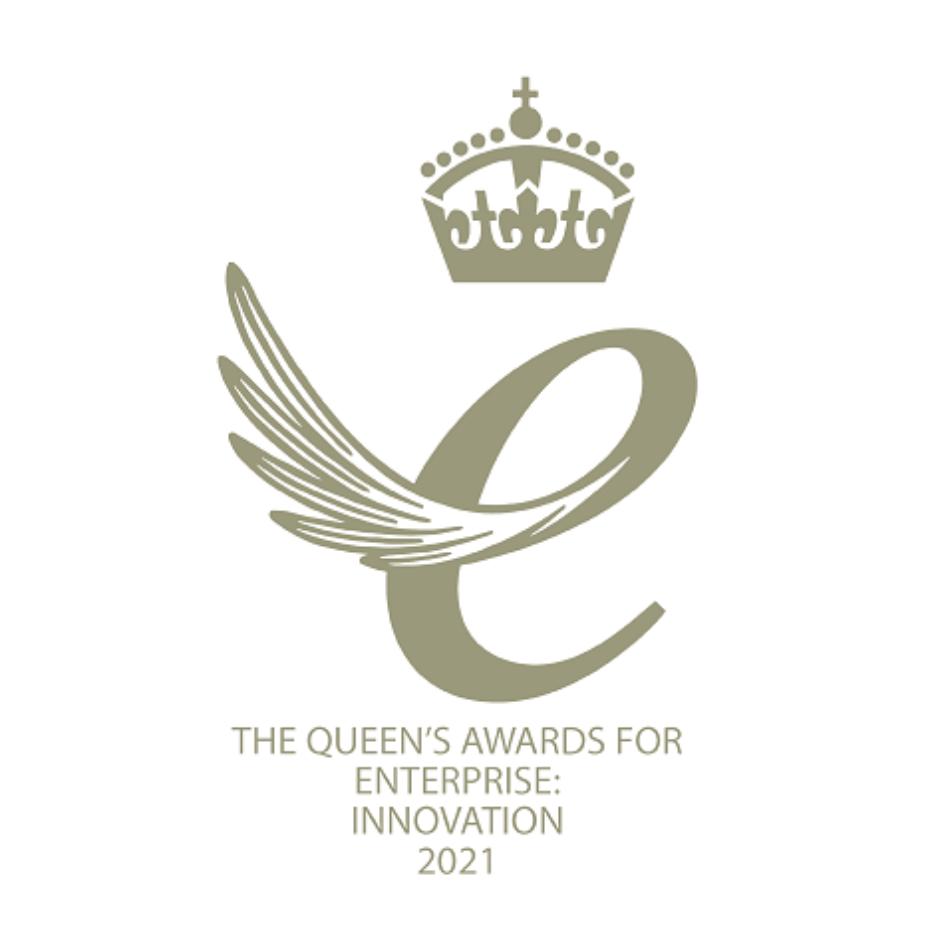 Marsden M-999 Patient Transfer Scale
Queens Award Winning Product for Innovation - 2021
Revolutionary way to weigh time critical or immobile patients in seconds

Quick and easy weighing device which eliminates the requirement to guess patients weight
Use with a slide sheet during lateral transfer from trolley to bed
Use the Patient Transfer Scale to improve MUST compliance
Ideal for use in all clinical environments where an accurate weight is required
Price breaks available on multiple piece orders. Looking for a quote, further information or a demonstration? Email sales@marsdengroup.co.uk.


Specification
Approvals:
Class III and MDD Approved
Dimensions:
1800mm x 700mm x 30mm
Power Supply:
Internal rechargeable battery
Battery Life:
50 hours of continuous use
Wireless Capabilities:
N/A
Additional Features
Class III Approved
MDD Approved
Covered by 8 year warranty
Various warranty options available
Transfer board with an in-built weighing scale
More dignified way of weighing, reducing stress for patients
Provides an accurate weight to 500g
Quick and easy to use
Highly portable for nursing staff
Hooks for wall mounting provided
Where can I find out more?
Contact us to find out more information about Marsden baby scales
---
You may also be interested in the following product(s)