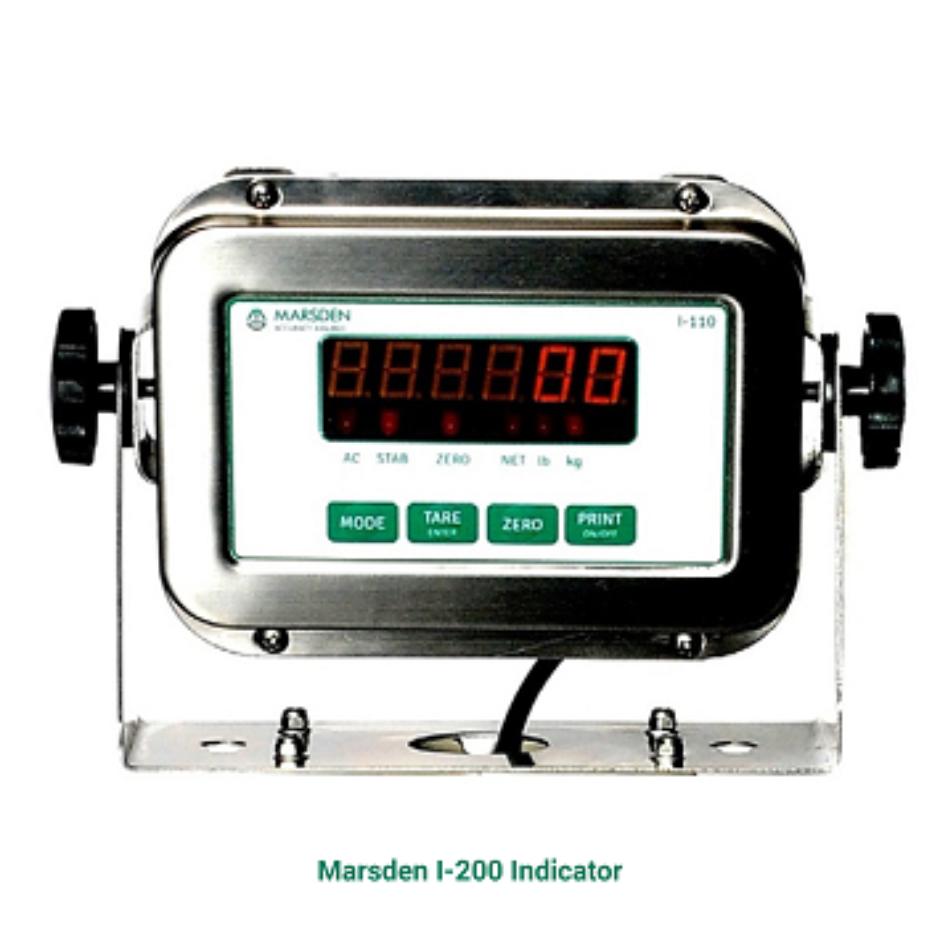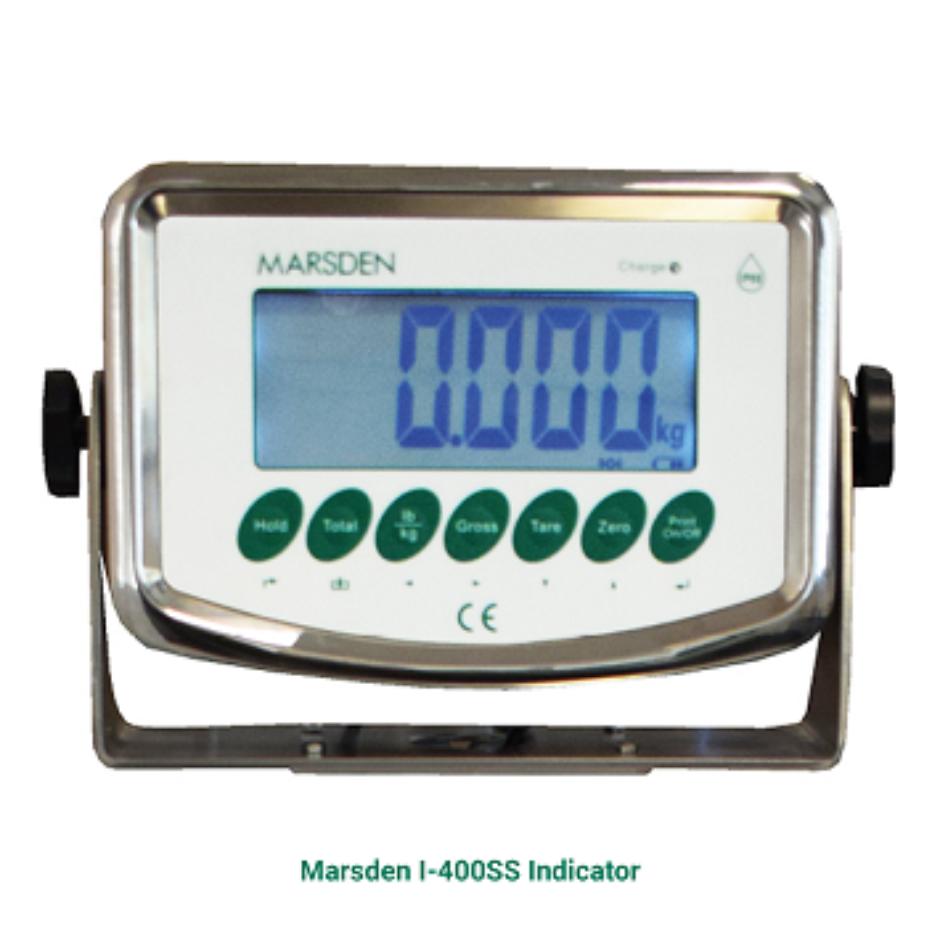 Marsden HSS Stainless Steel Bench Scale

The Marsden HSS is an IP67 rated stainless steel bench scale base, meaning it's suitable for weighing in washdown environments where the scale is likely to get wet or dusty. The stainless steel construction is 304 food grade.

To see more information on the indicators available, see the table below or visit our indicators page.












Marsden I-100SS IP65 Indicator
Marsden I-200 IP67 Indicator

Trade Approved or Non-Approved Indicator
IP65 wipe-down stainless steel indicator
Best-selling stainless steel indicator
LCD weight display with backlight
Counting, zero and tare function
Mains/Rechargeable

Non-Approved check weighing indicator
IP67 splashproof indicator
Display resolution 1/30,000
Bright red LED display
Zero and tare functions
Suitable for most industrial environments
40 hours of continuous use
Mains/Rechargeable

Trade Approved or Non-Approved Indicator
IP67 splashproof, stainless steel
RS-232 board fitted as standard
Large backlit display
Mains/Rechargeable
Wide range of accessories including light tower, printer and u-key for data transfer.

Non-Approved indicator
IP68 waterproof stainless steel indicator
Our highest IP rated indicator
50mm LCD display
Suitable for liquid filling
Suitable for wet, humid and dusty environments
Easy to use functions
Mains/Rechargeable

What is the HSS Base?
This base can be paired with a range of best-selling Marsden indicators to ensure that all of your weighing requirements are met. Get in touch if you need assistance.
Dimensions:
Various Options Available
Power Supply:
Mains/Rechargeable
Additional Features
Trade Approved or Non-Approved
1 year warranty as standard
Stainless steel IP67 rated
304 food grade steel
Adjustable levelling feet
Customise the scale to your requirements
Available with a wide range of indicators
Ideal for breweries, bakeries, etc.
Downloads
Product Brochures Industrial Scales
Where can I find out more?
Contact us to find out more information about Marsden baby scales
---
You may also be interested in the following product(s)