Marsden V-150 Helps Keep Battersea Dogs Happy and Healthy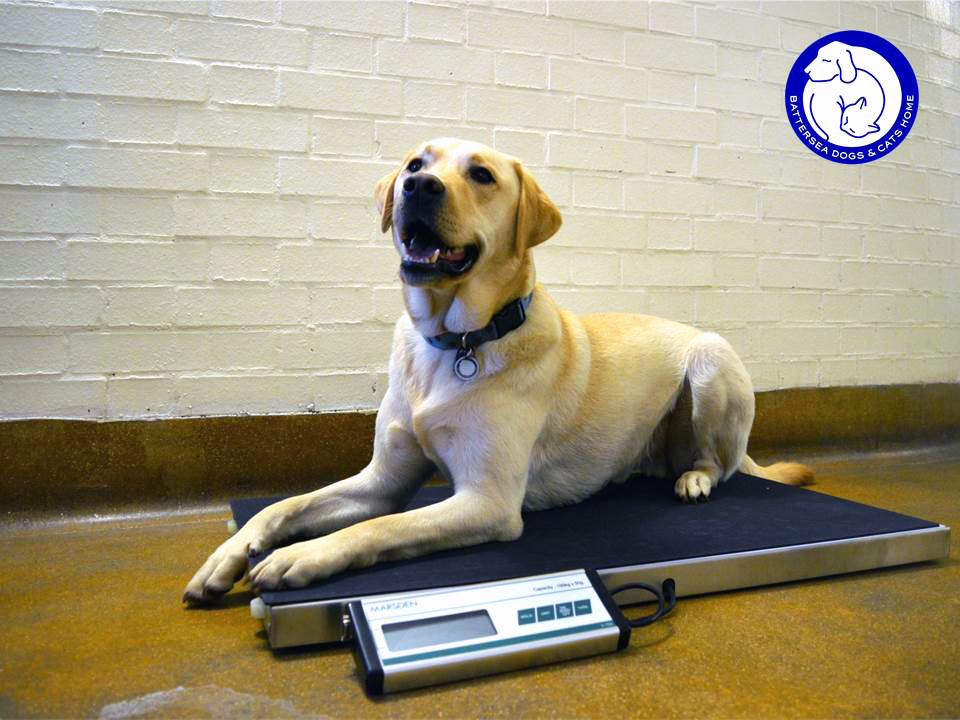 In 2015, Marsden donated two 300kg capacity V-150 Large Veterinary Scales to Battersea Dogs & Cats Home. The weighing scales were needed to help keep visiting dogs at a healthy weight.
Since taking delivery of the scales, the Battersea team have been so happy with the scales we have now donated a further 12 V-22s for weighing cats and smaller dogs. Battersea's Vet Team told us why they love the high capacity, easy to use V-150 - and how having a reliable weighing scale is essential for keeping animals healthy and happy.
Key indicator of a dog's health
"We use the V-150s to weigh all the dogs which come into Battersea," the Vet Team told us. "They're an essential requirement to record the weight of all our dogs so it's an important piece of kit for the Veterinary Clinic. "Overweight or malnourished dogs are placed on strict diet plans and have weekly weigh-ins. The scales are a reliable, key indicator to record their progress."
For all dog sizes
Battersea use the V-150s on a daily basis, keeping track of the weight of each and every dog they care for. Being used so frequently, it's essential the scales are reliable and easy to use. "The scales are very reliable, and easy to clean," said the Vet Team. "They accurately weigh all our dogs, whatever their size. "The V-150 is robust, and weighing scales here are used multiple times a day, sometimes with very large breeds. The V-150s are a great size for weighing large dogs either standing or sitting comfortable."
Good for nervous dogs
The V-150 is stainless steel, meaning it can be washed down to keep hygienic. It comes with a non-slip mat too, making it easier for dogs to step onto confidently. "The V-150 is easy to use and very responsive - the scales display weight measurements very fast. The dog doesn't have to be on them long which can help us with our nervous dogs," the Vet Team told us. They also told us that the best feature of the V-150 is the size of the scale, allowing them to weigh any dog that visits Battersea. "The large size and solid base means the scales don't move around however big the dog is, so we are able to use them with any dog that comes through our doors."
Find out more
Find out more about the great work Battersea Dogs & Cats Home does by visiting their website here.
View the range of Marsden veterinary scales here, or if you need help with choosing the right animal weighing scale for your needs contact us here.
You can find out more about the V-150 Large Veterinary Scale and order yours here.