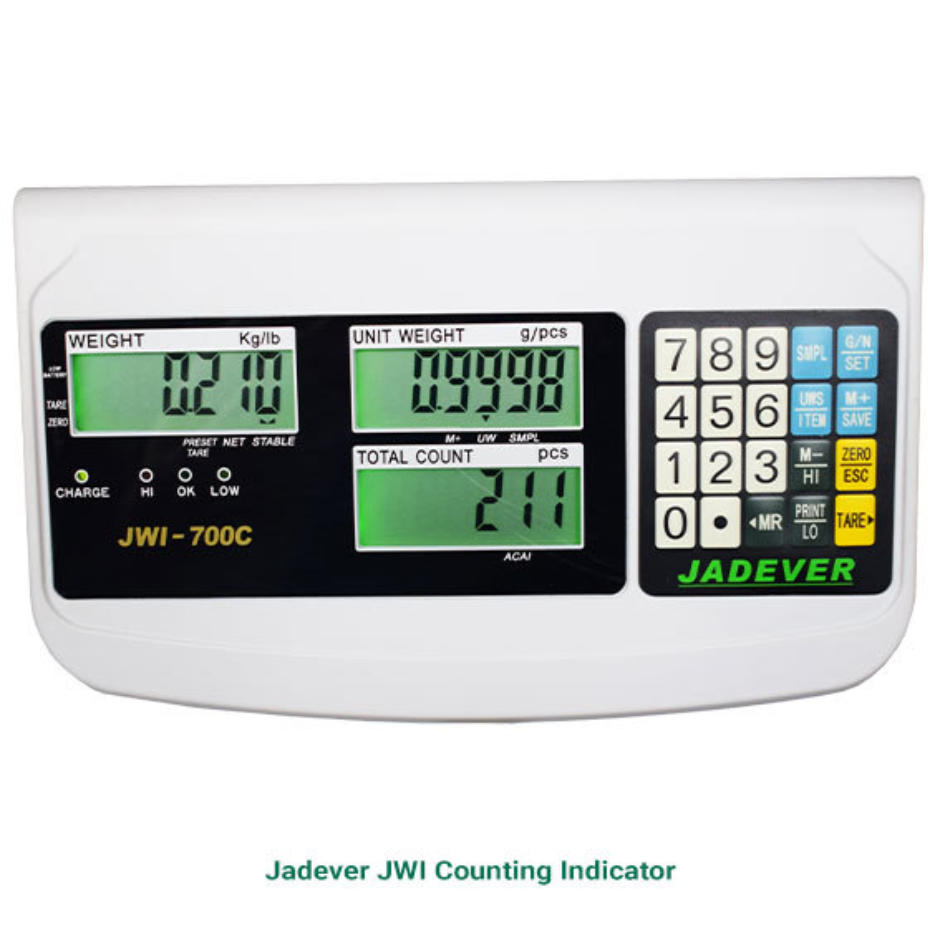 Marsden Non-Approved Mild Steel Weigh Beam Scales












Marsden I-400 Indicator
Jadever JWI Counting Indicator
Jadever JIK Indicator
Marsden I-500 Intelligent Indicator

Trade Approved or Non-Approved indicator
Simple and easy to use for check weighing
Large, bright 32mm LED weight display
Zero, tare and accumulation mode
Weighs in kg or lb
Mains/Rechargeable

Non-Approved indicator
Sophisticated count function
High impact ABS housing
3 LCD displays for weight and count
Zero
Hi/Lo alarm
Tare
Adjustable resolutions
Mains/Rechargeable

Trade Approved or Non-Approved Indicator
IP67 splashproof, stainless steel
RS-232 board fitted as standard
Large backlit display
Mains/Rechargeable
Wide range of accessories including light tower, printer and u-key for data transfer.

Trade Approved or Non-Approved Indicator
Programmable, stainless steel indicator
Automate weighing processes and record data
Bespoke software available with user-specific functions
Negative weighing, silo mode, etc.
What are the Mild Steel Weigh Beams?
The Marsden Mild Steel Weigh Beams are a customisable, heavy duty device to make weighing palletised goods easier. Pick the right indicator, base size and capacity to meet your requirements.
Capacity:
600kg to 2000kg
Graduations:
0.2kg to 0.5kg
Dimensions:
Various Options Available
Power Supply:
Mains/Rechargeable
Additional Features
Non-Approved
1 year warranty as standard
Adjustable levelling feet
Customise the scale to your requirements
Available with a wide range of indicators
Ideal for warehouses, factories and heavy industry
Simple and easy to use
4m of loadcell cable
Downloads
Product Brochures Industrial Scales
Where can I find out more?
Contact us to find out more information about Marsden baby scales
---
You may also be interested in the following product(s)