Buyer's Guide: Industrial Floor Scales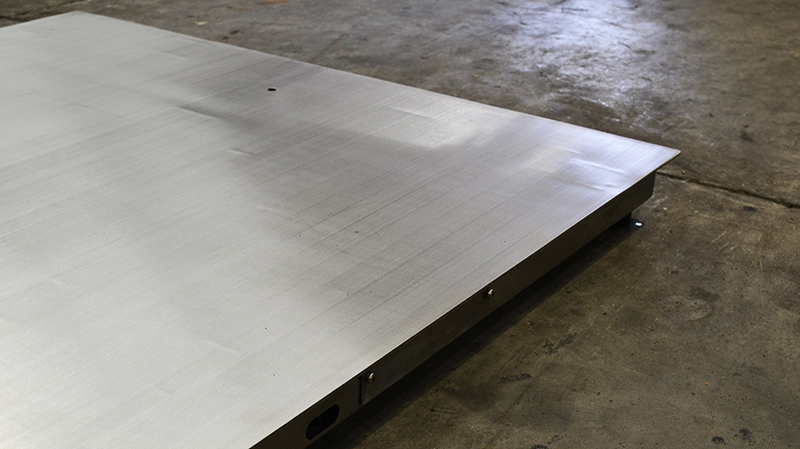 Industrial floor scales are ideal for all manner of weighing tasks – from weighing incoming or outgoing goods in warehouses, to weighing nuts and bolts.
Floor scales are used for a variety of purposes, and at Marsden we've put together a range of scales to satisfy almost any weighing need.
But choosing the right industrial floor scale can be tough – so this buyer's guide blog post is here to help.

A large weighing platform for goods in / goods out
If you need to weigh incoming or outgoing goods but you don't need the high capacities and large base sizes offered by our platform scale range - our larger floor scales may be for you.
The Marsden MS-150 is most commonly used in warehouse environments for weighing incoming and outgoing packages. It has a stainless steel surface meaning it is easy to clean, and powered by rechargeable battery it can be used anywhere.
The Marsden MS-150 has a capacity to 150kg or 300kg. A small version of the M-150 is available, the Marsden B-200.
With a length of 900mm, Marsden's V-150 Floor Scale is suitable for weighing larger-sized goods. This portable scale is fitted with a handle and wheels, as well as an indicator with a bright LCD display. At over a metre in length, the Marsden V-250 is larger still.
A column floor scale for food production or check weighing components
Marsden's entry level MSS steel floor scale is tough, reliable and easy to use. With 304 food grade, this scale is ideal for bakeries. A choice of capacities, graduations, as well as Trade Approved options are available.
For liquid filling applications, the JIK indicator is recommended. The scale has an RS-232 port so weight data can be transferred to a spreadsheet or database.
A HSS scale for fish markets, farms and extreme conditions
We also have the IP65 rated, stainless steel HSS scale. Thanks in part to its wipe-down, 304 food grade base, it is ideal for use in fish markets – as this video demonstrates.
Pair this scale with the IP67 waterproof I-200 indicator, making it ideal for the food industry and for weighing farm produce. A choice of base sizes, capacities and graduations are available.

A fully waterproof scale for breweries
Marsden's AGT-C was our best selling brewery scale at SIBA BeerX 2017 – because of its IP68 rating, a 304 food grade base and rechargeable battery power. It is ideal for weighing kegs to ensure they are fully filled. It can be washed down to keep the scale hygienic.
To browse our full range of industrial floor scales click here. For more information on how data transfer works on your scales, click here. Find out why you would need a Trade Approved scale here.
For any questions on our industrial floor scales range, call 01709 364296 or contact us here.