Buyer's Guide: Trade Approved Scales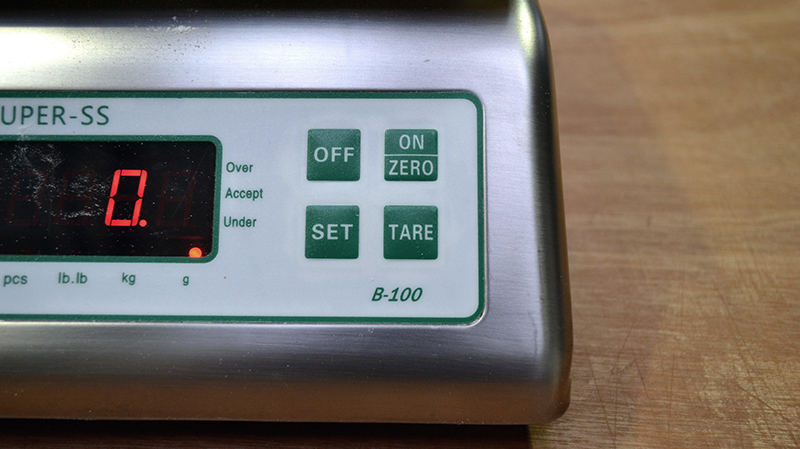 Trade Approved scales are used in a wide range of industries. When price is based on weight it is a legal requirement that the scale used is Trade Approved.

A failure to use Trade Approved scales for this purpose means your business can incur heavy fines.
Craig Fisher from Trading Standards told a recent Marsden white paper: "The fines can be level 3 - which means in excess of £1000 - for matters in relation to inappropriate use, manner of erection of equipment etc. But for all other matters it would be an unlimited fine."
This blog post will help you determine whether you need a Trade Approved scale based on your processes - and ultimately helping you to decide which Trade Approved scale is right for you.
Do you need a Trade Approved scale?
Your weighing processes determine whether the scale you are using needs to be Trade Approved.
The NAWI directive defines six applications that require Trade Approved scales to be used:
Determination of mass for commercial transactions.
Determination of mass for the calculation of a toll, tariff, tax, bonus, penalty, remuneration, indemnity or similar type of payment.
Determination of mass for the application of laws or regulations; expert opinion given in court proceedings.
Determination of mass in the practice of medicine for weighing patients for the purposes of monitoring, diagnosis and medical treatment.
Determination of mass for making up medicines on prescription in a pharmacy and determination of mass in analyses carried out in medical and pharmaceutical laboratories.
Determination of price on the basis of mass for the purposes of direct sales to the public and the making-up of pre-packages.
Which Trade Approved scale do you need?
A few examples of the industries which use Trade Approved scales can be found below. For help choosing the right Trade Approved Scale to suit your needs, or if you need any further information, please call Marsden on 01709 364296 and speak to a member of our team.
Weighing in a shop
When selling food or other products directly to a customer based on weight, the scale being used must be Trade Approved. For example, grocery scales (also known as retail scales) are Trade Approved to ensure the customer is getting value for their goods.
At Macsorsons Fishmongers, they use the DS-781SS (above). This benefits from being fully waterproof, which is ideal for fishmongers, as well being Trade Approved. Our range of price computing scales can be found here.
Weighing shipping containers
The recent SOLAS regulations brought into force back in 2016 requires a proof of weight to be obtained for any container which is being transported via any ship or transporter by a verified weigher – and the scale must be Trade Approved.
The Marsden mild steel platform scale with the DI-620P indicator is a Trade Approved scale, ideal for the SOLAS weighing regulation as it features an in-built printer. To find out more about SOLAS/IMO regulations here.
Weighing and selling in bulk
From bottling where price is based on weight, to scrap metal dealers where price is determined by volume, a Trade Approved scale must be used.
This extends to recycling companies. Andy Dudley from Global Recycling told Marsden: "We needed a scale for our mobile document shredder for confidential waste. The truck pulls up outside your place of work - and the waste is weighed as part of the shredding process. Most people charge by the weight reading - so we needed an approved scale for this reason."
For more information about any Marsden Trade Approved scale, call 01709 364296 or contact us here.