Marsden Receives The Queens Award for Innovation!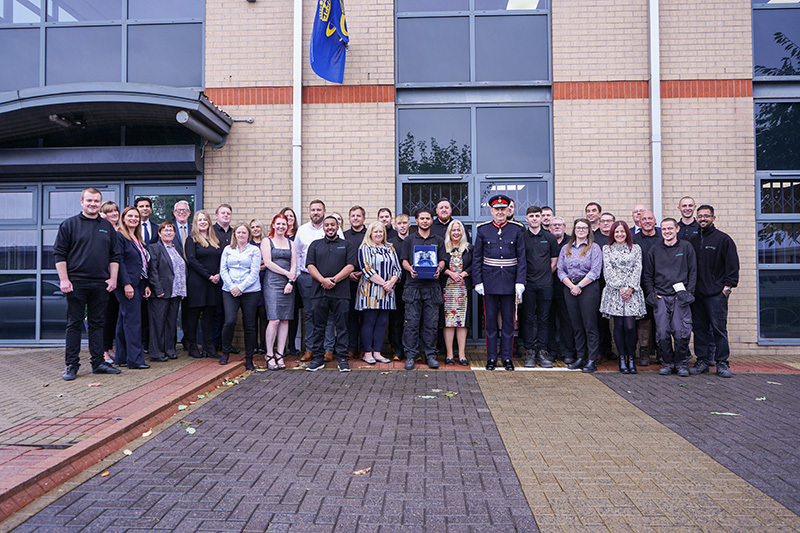 In 2020, during the midst of the ongoing pandemic, we opted to nominate the Patient Transfer Scale for a prestigious Queens Award for Innovation. Since the launch of this device in 2017, the Patient Transfer Scale has been adopted and implemented by over 65% of NHS Trusts and by several hospitals around the world.

After only a short period of time on the market, the Patient Transfer Scale became an invaluable piece of monitoring equipment for all healthcare workers that needed to obtain an accurate weight for general examining, to monitor MUST compliance and for administering accurate drug dosages.
The demand for this revolutionary device only grew during the pandemic as it was more important than ever to ensure that patients were being observed accurately from an ever-increasing threat.
In April 2021, we received the wonderful news that the Patient Transfer Scale had successfully won the Queens Award for Enterprise in the Innovation category. The application process for a Queens Award is notoriously difficult and we were thrilled to receive confirmation that we had successfully beat over 3,000 different companies and applications to be one of the few companies to receive this award in 2021.
In April we held a small celebration for the Marsden team as a special thank you for making the Patient Transfer Scale not only a commercial success, but also for advocating for accurate weights and encouraging improved patient outcomes.
More recently, on Thursday 30th September, we were thrilled to be joined by the Lord Lieutenant for South Yorkshire, Andrew Coombe for the presentation of our Queens Award.
Andrew Coombe, Lord Lieutenant of South Yorkshire said:
"The Queens Award for Enterprise was created to recognise the outstanding achievements of businesses across the UK and with a long history of innovation and the success Marsden has achieved with its Patient Transfer Scale, the award is well deserved.
"Marsden is a terrific example of the incredible work which is being undertaken by the manufacturing sector in South Yorkshire. The success they have enjoyed is helping to showcase the incredible work being undertaken by businesses across the region."
As a company, we are highly motivated to continue our hard work, working alongside the NHS and medical professionals to ensure that accurate weights can be obtained for all. We also have new and innovative launches ready to hit the market, including the M-615.

For more information regarding the Patient Transfer Scale, click here.