How Do Axle Weighers Work?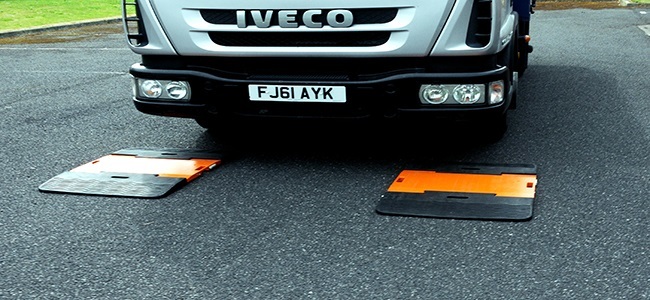 Ever wondered how axle weigh pads work?
Axle weighers, like Marsden's AP-200, are a vital piece of equipment if you want to keep your goods vehicles safe, efficient and legal. The Marsden AP-200 is portable and easy to use - plus, it allows you to record all the weight data of a wagon, and the date and time of the weighing.

We recently put together a video of how the Marsden AP-200 Axle Weigher works, with help from WIT Transport solutions near Worksop. We used one of WIT's articulated lorries to show you how easy to use the this axle weigher is, and how you can get the weight of a vehicle in minutes.

You can watch the video by clicking below.



The AP-200 was launched last year as a solution for those affected by the container weighing legislation, coming into effect on 1st July, 2016. Every container will need to have a verified proof of weight before it it loaded onto a ship - and, for many transport companies, this means changing the way goods are loaded onto a lorry, into a container, or how weight checking is carried out before heading for port.
As a truck weigher, the AP-200 is portable, with carry handles on the weighing pads, and the digital indicator - which is wireless - housed in a military-grade case.

The AP-200 provides highly accurate weighing, providing a left and right weight per axle (to help with even weighing) and the total weight. The results can be printed out - along with date, time and the vehicle registration number.

For more information about the AP-200 Axle Weigher, visit the product page here. To find out more about the 2016 container weighing legislation, download our white paper here or get the latest update here.


We've also uploaded two other videos today - view the video for the MSS Bench Scale here and the V-20 Portable Veterinary Scale here.