What Are the Benefits of Telehealth for Patients and Professionals?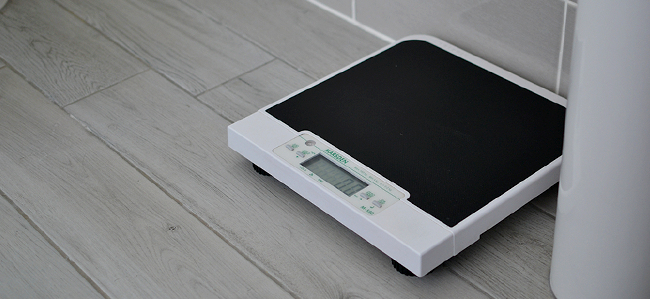 Telehealth involves the remote exchange of data between patients and healthcare professionals. The innovation is revolutionising patient care as it allows for regular diagnosis and the careful monitoring of the health and weight of patients.

It also reduces the strain on GP surgeries, hospitals and the NHS.
At Marsden we sell a range of medical scales, many of which are available with wireless connectivity to allow for the transfer of information between patients and healthcare providers. This data, including weight, can be transferred instantly from the scale to a device, database or central monitoring station, which benefits both the patient and healthcare professional.
See below for more information on the benefits of Telehealth.
What Are the Benefits of Telehealth for Patients?
Telehealth can potentially benefit a wide range of patients, allowing them to monitor their health carefully and share critical information and changes with their GP or healthcare professional.
Accenture's 2018 Customer Survey on Digital Health reported that:
49% of respondents said Telehealth better accommodated patient schedules.
64% said it provided better care to patients.
50% said they felt more engaged in their healthcare decisions.
43% said they received faster care, and 45% said their problems were diagnosed more quickly.
There are a number of benefits for patients, such as:
Lower Costs
Once established, a Telehealth system can prove more cost-effective than regular visits to a GP, hospital or specialist as there is no commute, meaning the patient can save on petrol or public transport costs. Telehealth can also help to avoid childcare costs where relevant as a hospital appointment or check-up will no longer require a full or half day.
Improved Access to Care
Telehealth can make it easier and more convenient for patients to access care, especially if they're older, live alone and experience mobility issues, or have a disability or illness. It can also improve access to care in rural areas that may be further from hospitals.
This improved access to care can have a profound positive effect on a patients quality of life as those who required frequent check-ups can now benefit from telemonitoring.
Telehealth can also result in shorter visit times for patients. A study from Harvard Medical School estimates that it takes 121 minutes to visit a doctor including travel time, waiting time and seeing the doctor. In comparison, Telehealth takes only 16 minutes.
This estimate also increases substantially (almost by 25%) for black and ethnic minority patients, as well as for low-income groups and the unemployed.
Reduced Spread of Infection

With more and more people choosing to use Telehealth as a way of monitoring their health and sharing data, it is likely to slow the rate of infection for seasonal cases of flu, infectious illnesses and the coronavirus. With fewer patients waiting in GP receptions or hospital waiting rooms, there is less chance of a virus spreading.
Improved Quality of Life
This improved access to care can have a profound positive effect on a patients quality of life as those who required frequent check-ups can now benefit from telemonitoring.
Through telemonitoring, patients can regularly record their weight at home. Their scale will automatically send the results to their GP to be monitored. This means they don't have to constantly travel to the surgery themselves, which gives them more time to spend with their friends and family.
What Are the Benefits of Telehealth for Healthcare Professionals?
Reduced Overheads
The cost of implementing Telehealth applications is usually low and can contribute to reduced overheads for healthcare practices. With more patients choosing to engage in Telehealth, the need for a full-time front desk receptionist is reduced. Healthcare professionals are also likely to require less office space and fewer exam rooms.
Improved Efficiency in the Practice
Another benefit of Telehealth for healthcare professionals is that it is likely to improve efficiency in the practice. Such as by reducing the number of 'no-shows' and missed appointments by patients.
It also allows for easier access to an updated database of patient information resulting in quicker responses and diagnosis. If a discrepancy in weight readings is noted, the healthcare professional is able to contact the patient for an assessment immediately.
The application of Telehealth also makes the entire process of a check-up more streamlined for the practice, as people are not likely to be late given that it's more convenient. If an appointment is late, it can quickly be substituted for another patient.
Happier Patients
As mentioned above, patients may be happier due to improved access to care and less time spent travelling to or waiting at healthcare appointments. This can also benefit GPs, nurses and other healthcare professionals too, especially during COVID-19, where patients require a sense of safety as well as a happier approach to their personal healthcare.
Keep Ahead with Market Trends
In recent times during the Covid-19 pandemic, Telehealth has become increasingly popular. According to MGMA, by late March 2020, 97% of healthcare leaders reported expanding telehealth access.
By keeping ahead with market trends and new industry standards, healthcare practices are able to attract and retain patients.
Increased Revenue
The remote technology involved in Telehealth streamlines the process of booking and carrying out an appointment. This also makes it easier to arrange same-day appointments, which is popular with most patients and can help doctors fit patients into smaller gaps in their schedule.
Particularly, where a central monitoring station is set up, and a patient needs their weight monitored regularly, less input from the hospital or GP may be needed - therefore freeing up healthcare professionals' time. Central monitoring stations simply receive the regular weight readings from patients who are at home and assess them for any abnormalities. Issues or concerns are then passed to the GP or hospital.
Telehealth & Bluetooth Weighing Scales From Marsden
Our Marsden range of Telehealth scales boasts Bluetooth technology allowing for the transfer of data such as weight, height, BMI to a device, PC, or central database.
Whether you're a patient or healthcare professional, we have a wide range of Telehealth scales to suit specific needs. The Marsden M-600BT with hoist weighing attachment is ideal for bedbound patients, and our lightweight floor scales suit home healthcare visitors.

If you have any questions regarding our Marsden telehealth scales, don't hesitate to call our friendly and informative team on +44 (0) 1709 364296.
Further Reading
Now that you've seen all of the benefits, what can you expect from the future of Telehealth? Find out here.
The University of California-San Francisco reported that 27% of hospital readmissions could be prevented by Telehealth. Discover why in this blog post.
COVID-19 has transformed the way both the NHS and private healthcare services operate. Find out how coronavirus has impacted telehealth in this blog post.