Choosing the Best Thermometer for Your Needs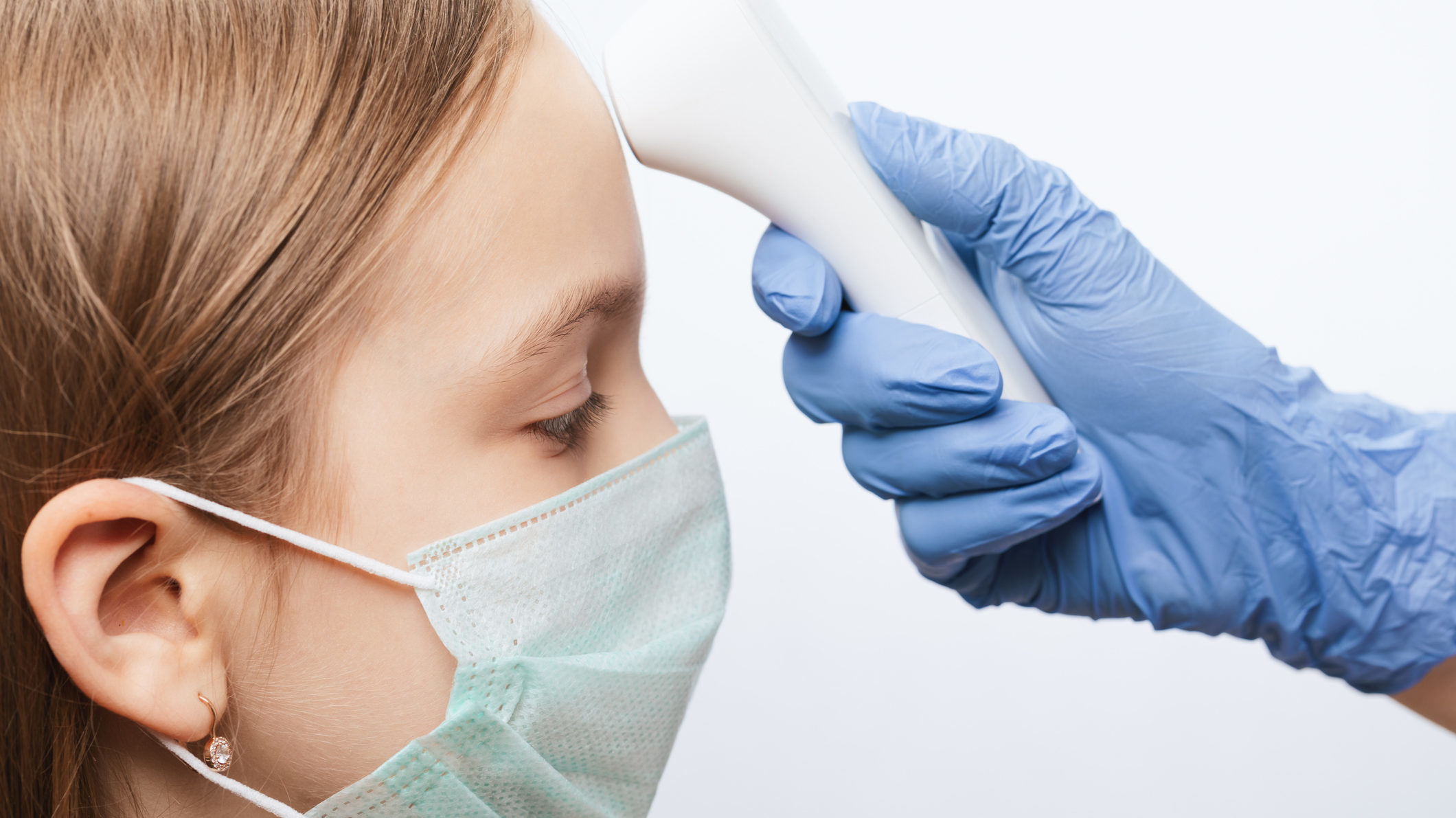 Choosing the best thermometer for your needs has become more important - but possibly more difficult - than ever.

Since it was discovered that a high temperature is one of the first signs of coronavirus, the demand for thermometers has skyrocketed - but so has the number of thermometer supplies popping up here, there and everywhere.
Marsden has stocked thermometers for years - initially only handheld digital medical thermometers, but more recently as demand has grown we have added other options to our range. Given that there is now more choice, we feel a guide to choosing the best thermometer for your needs is needed.
Why do I need a thermometer?
Firstly, if you're actually wondering why you need a thermometer at all, let's look at the benefits of having one at all.
Before March 2020, a thermometer was something you maybe encountered at the GPs during a check-up, or was maybe what you used to check baby's bathwater. Thermometers were mostly used in medical settings and rarely ever found in the bathroom cupboard, or indeed at the entrances to business premises.
But then came along coronavirus and, upon the discovery that a high temperature was one of the first - and most common - signs that an individual had contracted the virus, demand for thermometers soon outstripped supply.
The other first signs of coronavirus - a new, continuous cough, drop in blood oxygen and change in sense of taste and smell - are all detectable and measurable, but a high temperature is the easiest to check instantly. As a result, schools and businesses around the world now use thermometers to check their premises when staff, pupils, customers or visitors arrive.
Ear/Forehead Thermometers
Use for: Checking temperature at home (adults and children); checking your own temperature
Our 3-in-1 thermometer, the T-110, allows you to check ear and forehead temperature, and the temperature of an object. The ear is one of the most accurate places to check a person's temperature. This is thanks to the tympanic membrane inside the ear sharing the same blood supply as the hypothalamus, the part of the brain that regulates body temperature.
This means that the T-110, in ear mode, could be more accurate in its measurement of temperature than many other thermometers.
However, an ear thermometer is only really suitable for use at home, because by measuring temperature in the ear will inevitably mean contact - and the key to slowing the spread of COVID-19 is no contact.
Infrared Handheld Thermometers
Use for: Checking temperature at home, schools or businesses; checking your own temperature
Handheld infrared thermometers have probably been the most common type during COVID-19. This may be because they're affordable, easy to use and provide an instant, accurate temperature reading anywhere, anytime.
Unlike ear thermometers, handheld infrared thermometers can provide an instant body temperature with zero contact. This is great when contact between individuals needs to be kept to a minimum to reduce the spread of the virus. However, it does mean that the temperature reading is a surface temperature only, and may be very slightly less accurate than an ear thermometer.
Businesses and schools across the country and around the world have been using handheld infrared thermometers. However, in June, Marsden introduced a more convenient way to measure temperature quickly and without contact: by using an automatic, wall mounted thermometer.
Automatic Infrared Thermometers
Use for: Checking temperature in schools, businesses, or other premises where many people may visit/attend
An automatic wall mounted thermometer is the best thermometer to use if your premises sees many people passing through its doors each day.
With a motion sensor, an automatic thermometer will detect movement and then use infrared technology to take a temperature reading. That means that you simply need to walk up to the thermometer to have your temperature taken.
This makes these devices the best thermometers for non contact temperature measurement. They can be mounted to a wall or a stand, and require no supervision at all, unlike the handheld thermometers.
This does limit the flexibility of these thermometers a little. However, their purpose is to capture the temperatures of many people quickly, easily, without contact and automatically.
Order Thermometers Online
The Marsden range includes all three options covered above. They can all be used to help protect you, your premises or your employees from the spread of coronavirus.
All options have audible alerts when temperature is high enough to suggest a fever (typically 37.8°C or higher) and all provide readings accurate to the nearest 0.1 or 0.2°C (see individual listings for more details).
You can order any of these thermometers through our website or by calling our team on +44 (0) 1709 364296. For information about thermometers follow the links below.
Further reading
Need more help on how to use thermometers? Read our recent post, How to use a contactless infrared thermometer.
If you're a care home, find out Why temperature screening can help protect care home residents.
This blog post provides 5 benefits of screening employee temperature.