How To Use Scales in a Dark Environment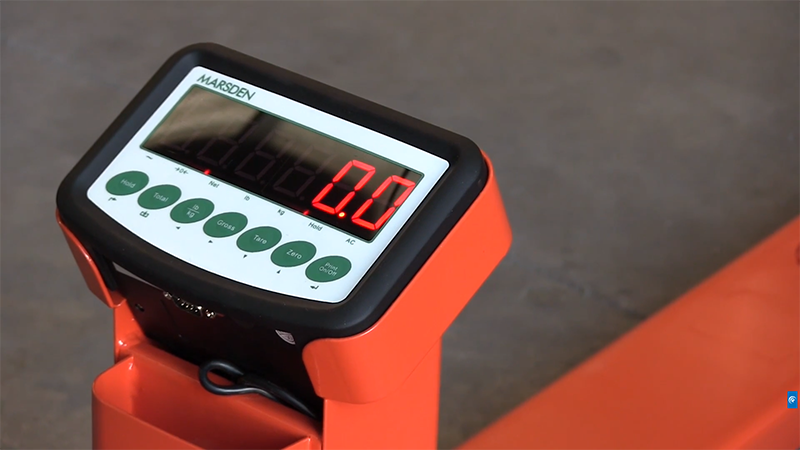 For over 90 years, Marsden has been providing precision industrial weighing scales for businesses all over the country - and the world.
But when one of our customers came to us to ask about weighing in an area with dim lighting, at first we were stumped. But now we have the perfect solution.
The I-400 indicator
Whether you work late at night or early in the morning, or just have a dimly-lit space, seeing the screen of a scale to get your weight reading can be difficult.
That's why we've released the I-400 indicator.
This indicator is designed for use in dimly-lit environments and from a distance with its large, bright red 32mm display.
Other Key features of the indicator
The design of the I-400 indicator is much cleaner than the I-100, too - with buttons clearly laid out and plenty of space given for that big display.
With the aim of making your weighing processes simpler, a wall bracket means the indicator can be mounted - and functions including Hold, Tare, Accumulation and Counting are all easily accessible.
The indicator is powered by rechargeable battery - giving 50 hours' of operation between charges. A programmable screensaver will help extend the life of the battery, too. And the casing of the indicator is tough, hard-wearing and looks the business.
As with the I-100, the I-400 has Accumulation, Tare and basic Counting functions.
What Scales Can I Get With the I-400?
This indicator will feature on a number scales so as to help you with your weighing process, regardless of which scale you need to use.
View the complete range below:
Marsden Mild Steel Drive-Thru - This mild steel platform is built for weighing in almost any lighting condition. Weighing up to a capacity of 1500kg, it also has two ramps with a gentle incline for pallet truck access.
Marsden Mild Steel Platform Scale - This heavy duty platform scale is perfect for general weighing of large items - and there's a choice of platform sizes. Wth a 5mm durbar top plate, the scale is low profile, so adding loads to the scale is easy.
Marsden Mild Steel U-Frame - This U-Frame has a choice of capacities and graduations, a handle and wheels - so you can weigh almost any item, wherever you need to weigh it.
Marsden Mild Steel Weigh Beams - The benefit of weigh beams over the scales above, is that beams can be positioned the desired distance apart to weigh items of any shape or size. With handles and wheels these beams can be used anywhere in your warehouse, factory or out on the road.
Marsden MSS - This bench scale makes check weighing simple and is available with many easy to use indicators. The scale's 304 food grade platter is also removable, ideal for cleaning.
The Marsden I-400 indicator also features on two of our pallet truck scales range - the Marsden PT-500 and the Marsden PT-600.
To find out more about any of the new I-400 scales, you can call Marsden on 01709 364296 or contact us here.