The Three Golden Rules of Gym Weighing (Free Poster)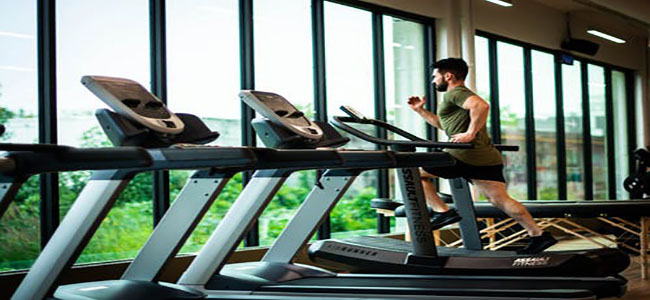 This year, Marsden Weighing Group has spent more and more time working with gyms. That's because we've just launched our M-150 Gym Scale, which you can see here.

We're currently working on a stainless steel health and fitness scale, too, which will be perfect for changing rooms and areas where your weighing scales are likely to frequently get wet. Look out for that in the coming months.


Now, to celebrate the launch of the new M-150 Gym Scale, we've giving away a FREE poster. The Three Golden Rules of Weighing is an A3 poster that gyms can use to help gym-goers get more from weighing themselves when they visit your premises, either before or after a work out.


The three rules are based on our experience over the years of working with weighing scales (Marsden have been around since 1926, so we know a fair bit about weighing!) - in particular, spending a lot of time working with gyms during 2015, as well as the work we've done with slimming groups, GPs and the NHS over the years.


This colourful, highly useful A3 poster can be placed next to your gym's weighing scales, and help your gym users get more from using weighing scales - and from using your gym facilities, too. It's also ideal for placing next to leisure centre scales, sports centre scales or sports club scales!


To download the free Three Golden Rules of Weighing poster, simply click the 'Marsden Golden Rules of Weighing' link at the bottom of this post. You can save the poster to your computer and print out in your own time. The poster is A3, however can be printed in A4 if you wish.


The new M-150 Gym Scale is available to order now. It's highly robust, accurate (with 200g graduations) and affordable - and can calculate BMI, using the optional height measure available. It also has a capacity of 300kg (47 stone). Read more about the M-150 and place your order here.


Plus, from this September, Marsden's range of gym and leisure centre scales, including our popular M-430 floor scale, the M-150 Gym Scale and the forthcoming stainless steel M-160 Gym Scale, will be available through JP Lennard, a leading supplier of equipment to the gym and leisure industry. Plus, we'll be officially launching the M-150 Gym Scale at the Leisure Industry Week show at Birmingham NEC. You'll find the M-150 on JP Lennard's stand - D40.

If you have any questions about Marsden's gym weighing scales, or can't find the weighing scales you need, get in touch with us here. We'll be happy to help.