Improve Weighing Processes With a Remote Display (Video)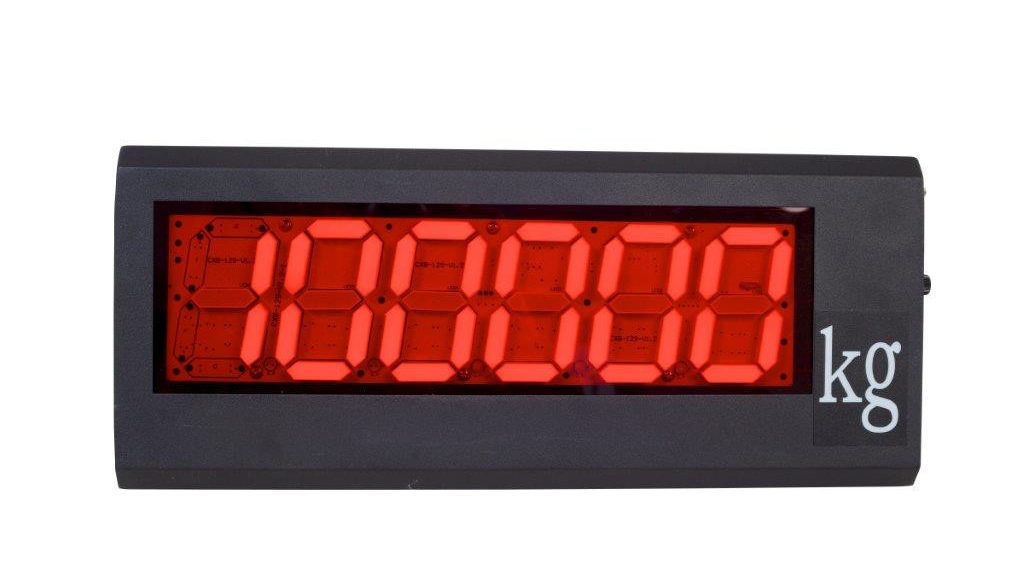 In some environments, it can be difficult or inconvenient for an operative to be constantly stood next to the weighing scale during weighing, checking and filling processes.
Compatible with many scales, including those with the JIK indicator, the Marsden remote display makes reading weight data a more hassle-free process in your warehouse or factory. To show you how it works, we've just uploaded a new video.


The bright, clear LED digits on the remote display mean the weight reading can be easily read and understood in all lighting conditions, even if the environment is dusty or dark.
It is also useful in normal lighting environments, and means that the reading can be seen from a greater distance – potentially saving employee time – and meaning you don't need to stand close to the scale at all times during weighing.
The remote display is easy to set up by simply plugging into the scale's RS-232 port – and to be even more practical the remote display can be mounted to a wall.
When paired with a hi/lo light tower it makes weighing and filling an even more automatic process: the remote display shows the weight reading bright and clear, and the light tower will sound an alarm when weighing or counting hits or exceeds a desired target.
Plus, you can go a step further and automate the capturing of weight or count data too. Your scale can be connected to a computer and instantly populate a database or spreadsheet.
To create a permanent printed record to be referenced at a later date, the scale can be connected to a Marsden printer.
All these weighing scales extras are available through this website, at very fair prices. For more information on connecting your scale to a computer or compatible printer, read our data connectivity blog.
Marsden Scales Available with Remote Display
In terms of weighing scales themselves, a host of Marsden scales are compatible with the remote display.
Our mild steel, heavy duty platform scale is available with a choice of sizes, capacities, graduations and indicators. The platform is low profile so items can be easily loaded. It can also be made Trade Approved by choosing the correct indicator.
This pallet beam scale can be combined with the JIK indicator which also works with the remote display. Compared to platform scales, beam scales are more portable, and as they can be positioned the desired distance apart they can weigh a greater range of items.
The stainless steel HSS is also available with the JIK indicator. With a 304 food grade base this scale is ideal for weighing meats and other food produce. Choose the Trade Approved version of the indicator when the weight is used in the process of buying or selling goods.
You can order your industrial remote display here.