Marsden Wins the Queen's Award for Innovation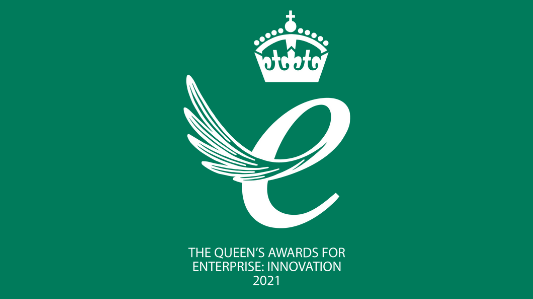 We are delighted to announce that Marsden Weighing Machine Group has been awarded a Queen's Award for Enterprise in the Innovation category.

Innovation has always been at the heart of Marsden's philosophy as we strive to meet and exceed the needs and expectations of our customers.
What is the Queen's Award?
The Queen's Award for Enterprise is the highest official accolade that a UK business can achieve. Established in 1965, the Queen's award was created to recognise and celebrate British businesses who have demonstrated outstanding success.
After the recommendations from the Prime Minister's Advisory Committee, Her Majesty the Queen personally approves the winners and only 68 businesses were chosen to receive the Innovation award this year.
Winners of this prestigious award are able to display the Queen's Award emblem for the next 5 years as an official endorsement.
Mark Holdaway, Chief Executive Officer, Marsden, said:
"Marsden has a long history of innovation in the healthcare sector and when Gillian approached us with her original ideas, we knew it could potentially be a product which would change the way in which patients were treated across the world.
"Gillian's invention is a genuine first for the healthcare industry and a product which will clearly help to save lives, as well as helping to alleviate discomfort when moving patients between hospital departments.
"The success the product has enjoyed is a testament to the hard work, determination and passion which has driven the development of the product, one which was borne from the idea of an experienced nurse, who understood the challenges and limitations of existing solutions and was determined to do something about it. I'm thrilled that our collective work has resulted in a Queen's Award, but of course, we're keen not to rest on our laurels and we hope to ensure that even more hospitals and healthcare providers will be able to benefit from this truly unique product."
In addition to meeting the Lord-Lieutenant of South Yorkshire, a Royal Reception is likely to follow in the summer months.
The Winning Innovation
It was the revolutionary Patient Transfer Scale (PTS) that captured the attention of the judges and secured this esteemed reward for Marsden.
This unique transfer board with a built in weighing scale is designed to save lives and make the weighing process easier for healthcare workers.
The PTS assists hospitals in delivering better patient outcomes. It is a requirement that a patient's weight is recorded on admission, however this is not always easy or possible, particularly if the patient is immobile or too sick to stand/sit on a scale.
Being able to weigh a patient instantly upon admission means that medication can be prescribed faster and therefore the patient treated more quickly. As the PTS is part of an embedded, existing process it helps with patient flow as the clinician does not need to undertake a separate task
We're so honoured to have been chosen for this distinguished award and we can't wait to fly our emblem flag above Rotherham.
Further Reading
So where is the Patient Transfer Scale used, and how? This blog post looks into the benefits the Patient Transfer Scale can bring to different wards.
The Patient Transfer Scale is so easy to use when you need a quick weight for immobile patients, because it's used in just the same way as you would a transfer board or transfer slide. We've put together this guide with a few pointers on technique that will make all the difference when getting your weight reading.
During the coronavirus pandemic, the Patient Transfer Scale (PTS) has been a highly sought after medical device in Accident and Emergency, receiving wards and most importantly the ICU.