Midwives call for return of pregnancy weight targets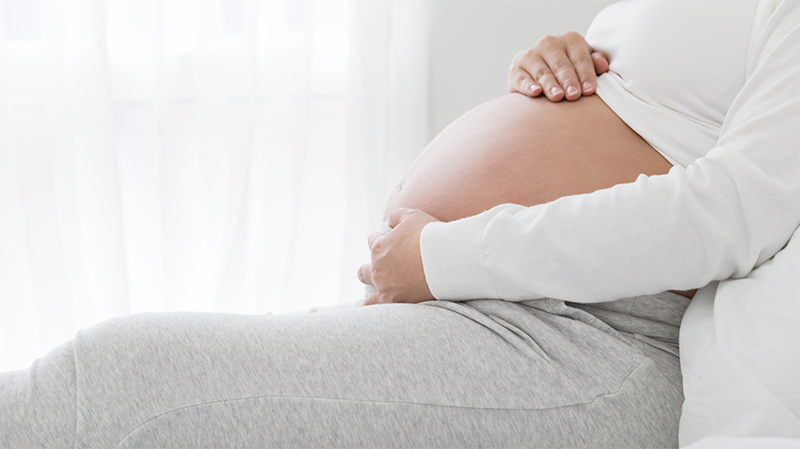 There is a "need for guidelines on pregnancy weight gain in the UK," and it is "a real concern some midwives do not have access to weighing scales", according to the Royal College of Midwives, reported in the Times and the Guardian this morning.
The latest study into pregnancy weight by the Chinese University of Hong Kong, published here, said gaining too much weight during pregnancy could put the future offspring at an increased risk of insulin resistance, and affect their blood pressure in childhood. In previous studies, unhealthy weight gain during pregnancy has been linked to various problems relating to the size of the baby and the delivery.
Professor Wing Hung Tam, co-author of the study, has dismissed the idea of expectant mothers "eating for two" as a myth. "We need to educate the mother - it is not just [a] big [baby] they would have and now we have some evidence that it will affect the baby's future," he said.
"A real concern" some midwives do not have access to scales
In the absence of UK advice on weight gain in pregnancy, Mandy Forrester from the Royal College of Midwives, has said British midwives have to "use their own initiative and refer to American guidance."
"There is a clear need for midwives to have the tools, guidance and training they need so that they can offer women the best possible support and care. This is especially pressing because of the potentially serious complications that can arise in pregnancy as a result of women being overweight or obese."
"It is a real concern that some midwives do not have access to that most basic piece of equipment: scales."
Why should expectant mother's be weighed?
The study - conducted in Hong Kong - found that children of women who put on more than weight guidelines recommended during pregnancy were more likely to be heavier, taller and have a higher BMI and waist circumference than offspring of women who gained the recommended levels of weight.
They tended to have a higher blood pressure and signs of greater insulin resistance - which is linked to the greater BMI.
Weight important even before pregnancy
Debra Bick, a professor of midwifery and maternal health at King's College, London, said the focus needed to be on helping women before they become pregnant.
"I would advise women to think about their weight as it can have important life-long consequences for them and their child," she said.
Dr Daghni Rajasingam, from the Royal College of Ostetricians and Gynaecologists, added: "These findings add to the growing body of evidence that shows the increase in risk of health complications from too much or too little weight gain during pregnancy.
"These findings have particular relevance in the UK where one in five pregnant women are obese. Women are encouraged to maintain a healthy weight before, during and after pregnancy. Having a healthy weight before conception increases the chances of falling pregnant naturally and reduces the risk of pregnancy and birth complications for both mother and baby."
Scales for assessing pregnancy weight gain
When weighing for this purpose, the weighing scale used must be Class III Approved.
Marsden M-420: A portable, lightweight floor scale with an optional carry case, this scale has a 220kg capacity and accuracy to 50g (below 150kg).
Marsden M-425: This scale also has 220kg capacity and graduations of 50g<150kg>100g. This portable scale is fitted with a separate indicator in order to keep weight readings discrete.
Marsden M-550: For weighing in local clinics, children's centres and GP surgeries, the M-550 is our lowest priced Class III Approved scale. It features a 160kg capacity and graduations of 200g<100kg>500g, and also makes an ideal bathroom scale if weighing at home is required. The wider base makes it easier for stepping onto, particularly when heavily pregnant.
For more information on any of our weighing scales, call us on 01709 364296 or contact us here.