Lack of portion control could be contributing to pet obesity (Survey)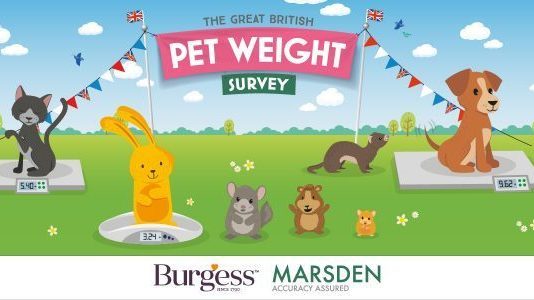 32% of pet owners just guess the portion size for their pet - yet 62% have never asked their vet for pet weight management advice.

That's according to a survey Marsden conducted this summer, in partnership with leading UK pet food manufacturer Burgess Pet Care. The Great British Pet Survey was completed by over 500 pet owners, providing revealing statistics - read the results below.
Earlier this year, the annual PDSA PAW report was published. Our survey concentrates more on weight management and pet diet, and follows on from our 2016 survey that revealed that over half of pets in the UK are overweight. The 2016 was one purely filled out by vets, however - who will always have a slightly different viewpoint to pet owners.
It's worth bearing in mind that in 2016, survey results showed that:
58% of dogs and cats seen by vets are overweight
Vets recommend that owners weigh their pets monthly
But pet owners actually only weigh their pets once a year
For our 2019 survey, we asked that pet owners responded. Well over 500 pet owners filled in the form.
The results
The findings from the 2019 survey suggest a lack of care and attention being paid to pet food portion control is one of the largest contributing factors to the UK's pet obesity crisis.
Some of the key stats, which you can see in the graphics below, were:
32% of pet owners just guess their pets' food portions
40% of pet owners admit they could improve their knowledge of what constitutes a healthy diet
Yet 62% of pet owners have never asked their vet for weight management advice for their pets
In response to the results, Burgess Pet Care's own veterinary advisor Dr Suzanne Moyes MVB MRCVS said "Accurate and regular weighing of both pets and their food portions is essential to maintain a healthy weight. Ensuring pets eat proper portions is just as important as ensuring they're eating the right nutritious foods. Pet owners should pay the same care and attention to their pets' food portions as their own to avoid overfeeding."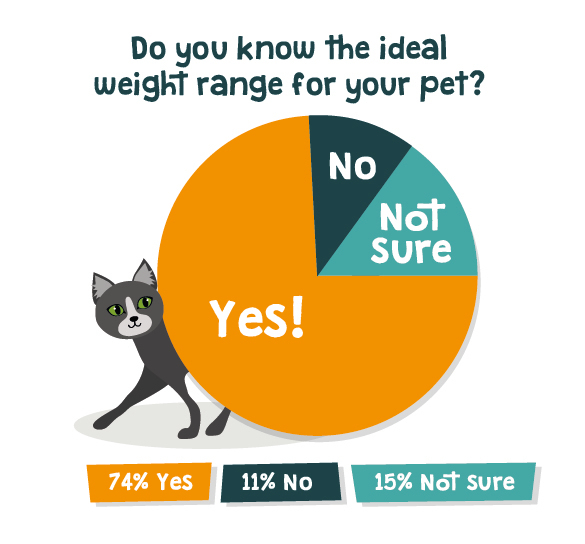 The impacts of pet obesity
"Obesity can lead to a variety of different health and wellbeing issues, including osteoarthritis, diabetes, cardiac disease and cancer and the inability to exhibit natural behaviours," says Dr Moyes.
"As well as following a healthy diet, carefully measuring and monitoring the food intake of your pets, ensuring they are regularly exercised and seeking professional advice from veterinary professionals will help to avoid obesity and ensure your pets are as healthy and happy as they can be."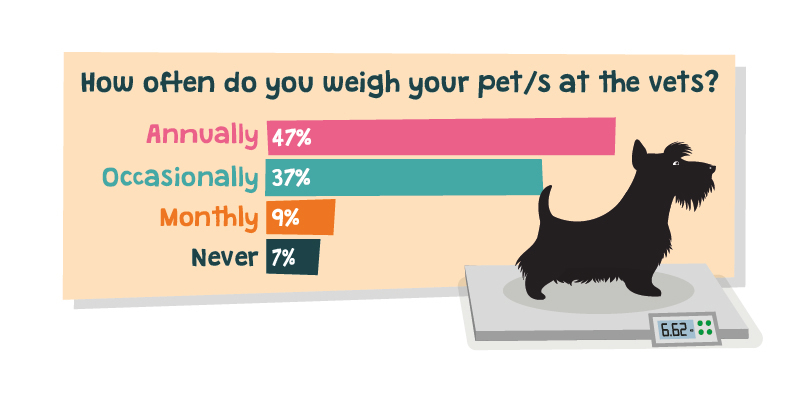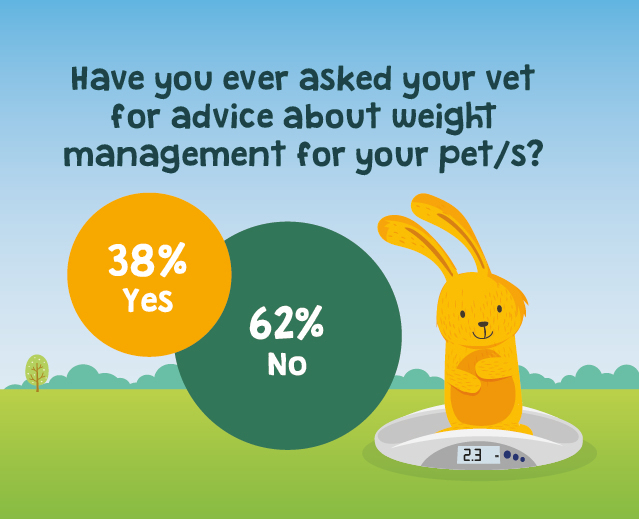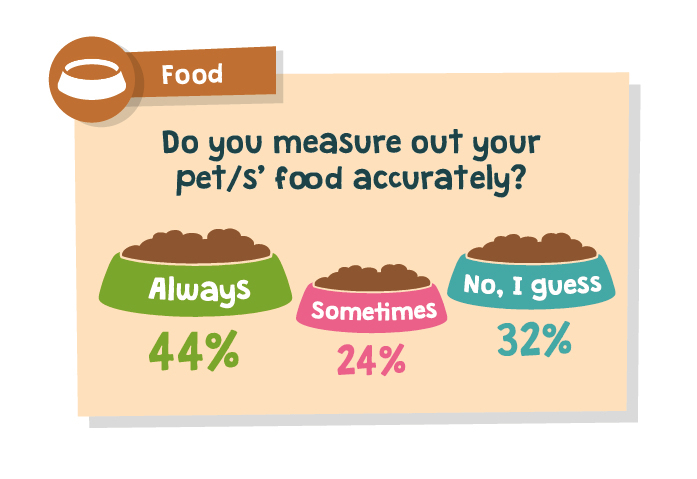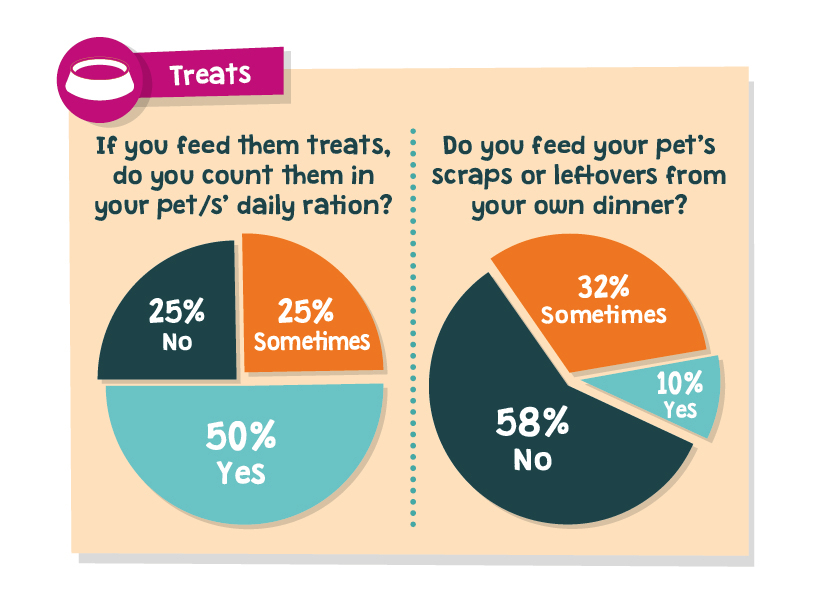 Other results from the survey
The Great British Pet Weight Survey also found that:
26% of pet owners do not know the ideal weight range for their pets
57% of cat owners believe their cat is the ideal weight
40% of cat owners guess their cat's food portions
45% of cat owners could improve awareness for what foods are dangerous for their cat(s)
70% of dog owners have never asked their vet for weight management advice for their dog(s)
55% of dog owners always measure their dog(s) food portions
45% of dog owners could improve their knowledge on what constitutes a healthy diet for their dog(s)
Guinea pig and rabbit owners came out top for ideal weight and obesity awareness, with 81% and 78% of owners respectively knowing what the ideal weight range for their pet was
100% of respondents answered that their pet's weight is quite important or very important to them
Is my pet overweight?
What do you think to the results of the survey? Do they reflect your thoughts and knowledge of pet obesity?
We're keen to hear your thoughts on the subject. Leave us a comment below, or follow and Tweet us - @marsdenscales.
You can find our range of veterinary scales for pets of almost any size here. If you're unsure about pet weight, or tracking the weight of your pet, speak to the Marsden team by sending us a message here.