LACORS report: Why a regularly serviced scale is required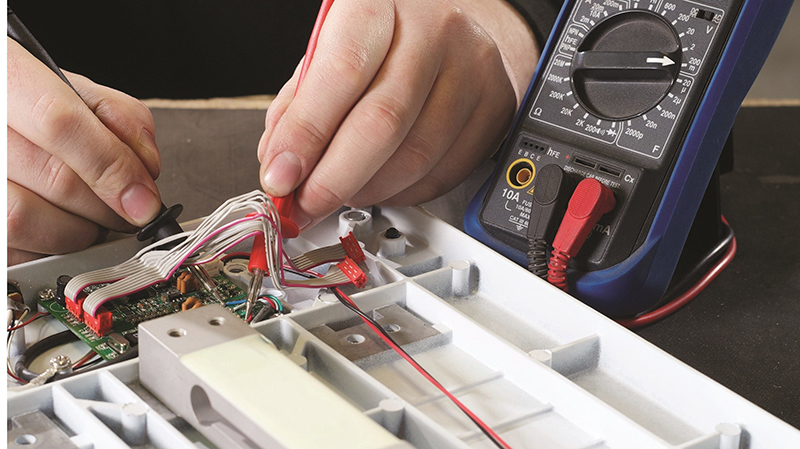 Weighing hospital patients is a matter of life and death – and as Marsden is the leading supplier of weighing scales to NHS hospitals, we feel we are best placed to stress their importance.
The need for regularly serviced scales stems from the 2009 LACORS report into the use of weighing scales in the National Health Service – which provided some startling results.

The 2009 LACORS report
Between April and August 2008, the Local Authorities Coordinators of Regulatory Services (LACORS) conducted a national study of NHS weighing equipment. More than 8,000 sets of scales were audited in 200 hospitals in the UK – with a third of scales found to be inaccurate.
The survey found more than one in five of the scales were not set to zero, and 40% of the scales were switchable between metric and imperial measures - potentially creating confusion similar to what resulted in the failure of the $125m Mars Climate Orbiter spacecraft.
Further, four out of ten scales were not Class III Approved. You can read more on the need for high accuracy Class III scales by reading this white paper.
In one case, a four year old cancer patient was weighed using ordinary bathroom scales so that staff could work out how much radiation should be administered as part of her treatment. The scales wrongly indicated that the girl had gained weight during the day despite not having eaten and suffered from suspected dehydration. This could have led to the girl being given a potentially harmful dose of radiation treatment.
Cllr Geoffrey Theobald OBE, Chairman of LACORS, said: "An inaccurate petrol pump or supermarket scale isn't exactly a matter of life or death but getting an accurate, consistent weight reading for a hospital patient could be. When you consider why a patient would be weighed – to calculate dosage for medication, anaesthetic or even radiation – you realise the importance of getting weight right."
Following the report, the Department of Health subsequently published this recommendation:
LACORS advice is that weighing equipment should be tested a minimum of once a year. If the user considers the equipment may be giving inaccurate readings during the intervening period, it should be taken out of use and subjected to interim inspection.
And so Marsden service contracts were born.
Marsden Service Contacts
At Marsden we have a highly trained team of engineers, situated nationwide – on hand to give you assurance and peace of mind for your scale on the following:
Accuracy: On their annual service, engineers will check that the scales are displaying accurate weight readings - to avoid the problems listed above.
Safety: They will also ensure the scale is safe for use. If part of the scale is broken, for example, it may cause a risk of injury to the patient.
Maintenance: If the scale is falling into disrepair, the service maintenance ensures its upkeep and remains working as good as new.
We are the leading PPM contract provider to the NHS and we have a large contract customer base in a wide variety of industries. Get in touch to see what we can do for you.
To enquire about a Marsden service contract, contact us here or call our service team on 01709 364296.