Introducing the Rollboard: An Ingenious Alternative to Slide Sheets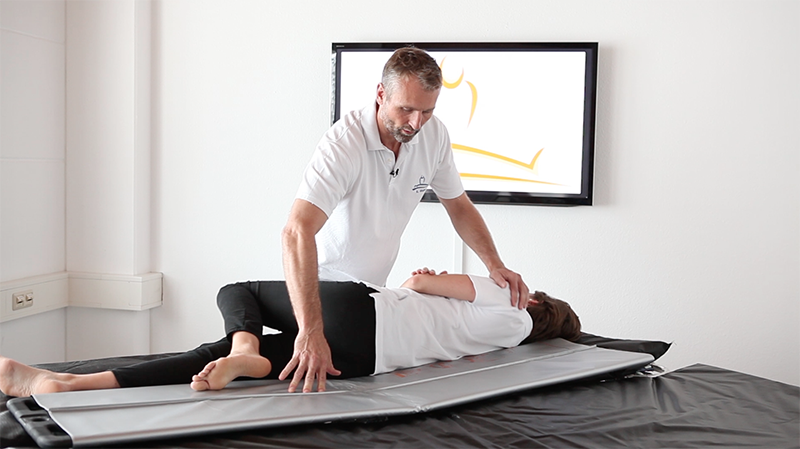 A rollboard is designed to improve lateral transfer for both the patient and healthcare staff. It's an innovative alternative to slide sheets with comfort and ease of use at the forefront of its design.

Why are we telling you this? Because the Silverboard is coming to the UK, exclusively through Marsden.
We've teamed up with German rollboard specialists Transatlantic, because of the benefits we think it can bring to our healthcare system.
What Is the 'Silverboard' Rollboard?
The 'Silverboard' by Transatlantic consists of a single piece of polyethylene as its core, which provides a solid surface for the patient to glide over.
The robust nylon fabric then operates like a tank track: the patient is laid on one side and then is transferred over the polyethylene core by the moving fabric cover.
If you're still confused, here's a handy video demonstration to explain the process:
While the nylon fabric is antibacterial, making it easy to clean, we also offer disposable protective covers for quick and hygienic use. We recommend these for use in the Operating Theatre.
What Are the Benefits of a Rollboard?
As stated previously, the rollboard creates a smoother transition for patients. This causes less disruption as the patient's body is supported throughout the transfer.
The effortless transition also reduces the likelihood of nursing staff developing common musculoskeletal disorders. The US Bureau of Labour Statistics discovered that 53% of work-related injuries among nursing, psychiatric and home health aids between 1995-2004 were related to overexertion. 65% of these were a result of lifting patients.
But, the innovative design of the rollboard significantly reduces the frictional resistance during transfer, which causes less strain on the back and shoulders of nursing staff. Studies have already shown that rollboards significantly aid the reduction of permanent damage to the caregiver, in comparison to sheets or air mattresses with sliding functions.
Furthermore, the Silverboard is hard-wearing and is designed to last. It's also foldable, to allow for easy storage and transportation when required.
Where Are Rollboards Used?
The rollboard is able to replace slide sheets, and even standard transfer boards, in most situations. It's also suitable for radiology, the operating theatre, intensive care units and all special wards, thanks to its hard-wearing design and hygienic features. Additionally, the Silverboard is radiolucent. A mini version is also available, which can be used to transfer a patient, even when their legs are elevated.
With over 30 years of experience, Transatlantic has a wide range of rollboards available to suit all purposes. But the Silverboard is the accumulation of their experience from all of their previous boards, and is the first to become available in the UK, exclusively through Marsden.
Plus, it works brilliantly with our Patient Transfer Scale. Maybe it's time for you to give it a try. The Transatlantic Silverboard Rollboard is available to order now.
Or, alternatively, don't hesitate to contact our team for more information on this number 01709 364296 or using this form
Further Reading
The Transatlantic Rollboard also works with our Patient Transfer Scale. Take a look at it here.
Why are innovations like the rollboard necessary? Because it reduces and simplifies the lateral transfer process, which can help shorten the door to needle time. Find out why that's important by clicking here.