See a Lobster Getting Weighed on our IP68-rated Bench Scale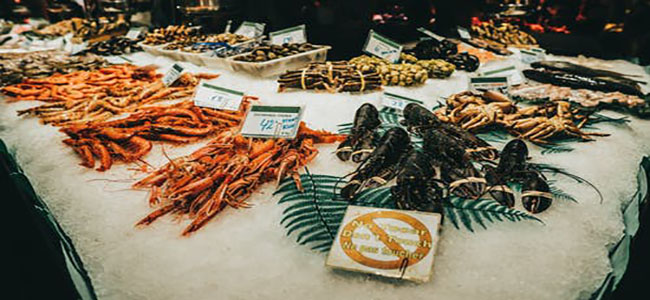 This week, we've mostly been visiting locations across the Yorkshire region, testing out weighing scales from our extensive range.

Yesterday, we were at JH Mann's, a traditional fishmonger in the South Yorkshire city of Sheffield, demonstrating not just how easy to use the B-100 stainless steel scale is, but how it can be dipped in a bucket of water - and still come out working!


Dez, our presenter, also got to grips with a live lobster - not the first animal he'd had hold of that day - and braved the smell of fish for well over an hour!The B-100 Bench Scale is a waterproof digital weighing scale with an IP68 rating - meaning, as you'll see in the video below, you can literally submerge it in water, and it'll still work! This makes this bench scale perfect for weighing fish - or anything else where the weighing scale is likely to get wet.


Plus, Larry the Lobster got a weigh-in on the scale - he was dripping with ice and water, but the waterproof weighing scale still showed an accurate reading.


In the video, Dez also shows you why the B-100 Bench Scale is so popular as a catering scale with the likes of Pret A Manger and the Scottish fishing industry - it can either be powered by mains connection, or by rechargeable battery power. How many digital food weighing scales have a battery life of up to 50 hours?!



The B-100 Bench Scale is our popular IP68 rated stainless steel food scale, widely used in the catering industry and at retail outlets. See the B-100 product page here.


Get in touch if you having any questions - and enjoy the video!