Track your weight in metric or imperial (Free Conversion Chart)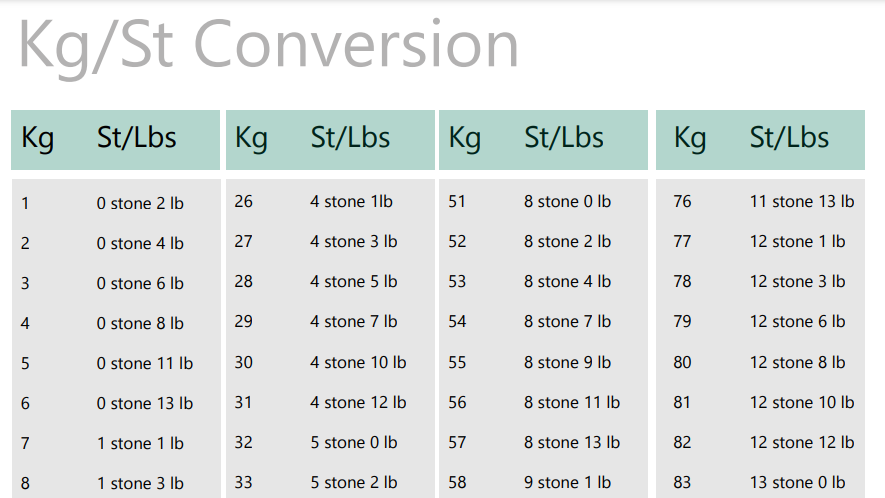 Gym and sports club members may be familiar with their weight in either metric or imperial units - as these units have worked hand-in-hand since the 1960s.

In medical practices it is a legal requirement in accordance with this LACORS report that scales only weigh in metric kilograms - but in gyms, either unit can still be used.
Whether you are more accustomed to kilos or stones, our M-565 Slimming Scale and M-150 Gym Scale are unit switchable - but if your scale only weighs in one of the units then our new, free poster is for you.
Why is it important to know your weight in kilograms?
You may be more familiar with stones, pounds and ounces - but it's recommended that you know your weight in kilograms. Here's why:
1. The kilogram is simple and easy to understand.
Many people don't know how many ounces are in a stone, for example.

2. It's straightforward to set weight loss targets
If you weigh 75kg and want to lose 10%, it's 7.5kg - whereas if you're 8 stone, 9 pounds and 6 ounces it is far less simple.
3. It's used around the world for setting medication doses (alongside BSA):
You cannot rely on doctor's overseas to understand weight in stone.
4. It's used on British gym equipment
All Marsden gym scales weigh in grams and kilograms.
5. It's the standard unit for healthcare professionals worldwide.
If you go to your GPs and get weighed, you can also use their reading to track your weight. This is only if you use grams as medical professionals cannot weigh in pounds.

6. It's used for Health and Safety indications in Britain.
Download our new conversion chart
Your gym scale may be capable of providing weight readings which can be switched between metric or imperial, but if not then help is at hand.
Our new conversion chart means you can easily switch between the two measures - and it looks great on the wall of your gym. Download it by clicking below.
Weighing scales for gyms
The Marsden M-150 weighs in kg or st, it features a non-slip base and a height measure for easy BMI calculation. This gym scale has a 300kg capacity (47st) and weighs in increments of 200g.
The new Marsden M-565 slimming scale can display readings in st/lb or kg/g - and features a separate indicator for more discreet weighing. It is one of the only scales in the world to feature a Body Surface Area (BSA) function, a feature which is unique to Marsden scales.
You can view our full range of gym and fitness scales here. For more information about any of our scales call 01709 364296 or contact us here.