B-100 Is A Natural Choice For Weighing Animal Feed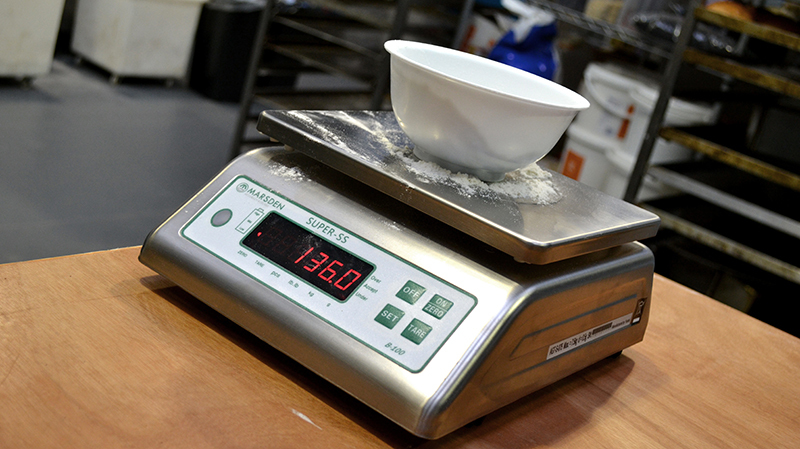 More and more of Marsden's veterinary scales are finding their way into zoos and wildlife parks - and, recently, our bench scales have become popular for weighing animal feed. Zoos need need reliable weighing scales to weigh animal feed precisely and accurately to ensure animals' strict diets are met.
Yorkshire Wildlife Park is just one example. They wanted a waterproof scale to weigh their feeds and opted for Marsden's best-selling bench scale, the B-100.
The park bills itself as the UK's Number One Wildlife Walkthrough Adventure. Set near Doncaster, South Yorkshire, it homes the only polar bears in England, as well as lions, tigers, leopards, giraffes and more. We spoke to Rick Newton, Deputy Animal Manager at YWP, to find out what they needed the B-100 for and why this particular scale was chosen for weighing animal feed.
Truly Waterproof
The Marsden B-100 is Marsden's best-selling bench scale and its IP68 rating means it can withstand use in damp conditions and can be hosed down after use. This feature was a key factor behind Yorkshire Wildlife Park's decision to purchase the scale.
Rick told us, "We needed (a scale which is) waterproof as we work in a very busy animal feed kitchen. There are lots of wet feeds to prepare – fruits, fish and so on – so we needed a scale that could cope with that, and of course that would be easy to clean afterwards.
"We considered other waterproof scales before choosing the B-100. The price of the scale seemed reasonable, and it was also on offer – the video demonstration probably convinced me, too."
Choice of accuracies – to 0.2g
The B-100 has a choice of capacities and graduations, meaning that Yorkshire Wildlife Park could pick a version which was tailored to their needs.
Rick continued, "The scales are precise so for things like our squirrel monkeys, marmoset monkeys they are great – as well as for the armadillos, baboons, meerkats and so on.
"It's very important that the amount of food that the animals get is precise for all the vitamins and proteins - when weighing concentrated pellet diets the same applies so that's a massive benefit for the animals."
Lasts longer than conventional scales
The B-100 can be used anywhere, with an internal rechargeable battery which provides over 40 hours' continuous use. The bright display means reading can be seen clearly, even in dark environments. Full range Tare means that the weight of a container can be easily removed for accurate weight readings.
Rick concluded, "We have also been using them to weigh some vitamins and medications so they need to be precise.
"With Marsden's reputation for quality, we are hopeful that the B-100 will last longer than conventional scales."
Click here to find out more about the B-100 and to order. To browse our full bench scale range click here.
More information on Yorkshire Wildlife Park can be found here.
For more information about the B-100 and other scales in the Marsden range, call 01709 364296 or contact us here.