Chessington World of Adventures - Weighing White Rhinos, the Marsden Way
How do you weigh a white rhino? Most people would say 'very carefully', but this was a question asked by animal managers at Chessington World of Adventures.
Finding a weighing scale that could comfortably fit a rhino and weigh animals that could tip the scale at two tons was a challenge taken up by Leanne Pollicott, Hoofstock Keeper at Chessington. She quickly realised that there aren't any mass-produced scales that could do the job, so she started making enquiries about where she could get a scale made that would fit the zoo's requirements precisely.
Marsden Weighing Group Ltd was recommended by other animal managers and colleagues from Chessington, and the zoo already uses our scales in different areas, so Leanne was reassured that we should be able to deliver the goods.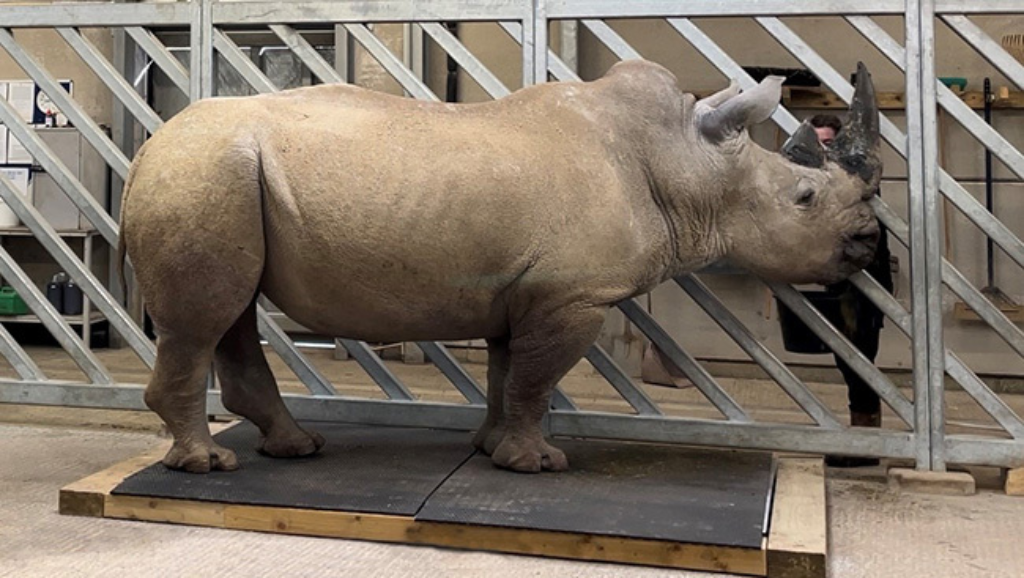 She made contact with Tracy Stanbrook, Marsden's Business to Business Sales Manager, to discuss the options, and between them they developed a specification for a bespoke platform scale measuring 2.5m x 1.5m with a capacity of 3 tons able to measure in increments of 0.5kg. The keepers also added rubber mats to the scale to reduce the risk of the rhinos slipping when the step on and off.
"The main reason we weigh our rhinos is to ensure that we feed them the right amount," commented Leanne. "We have two rhinos at the zoo (Gyasi and Dozer), and each has its own strict diet made up of pelleted hard feed plus different forage and hay amounts based on their weight. As with any species, it is important that the rhinos are neither underweight nor overweight.
"White rhinos are the largest of the rhino species and one of the largest animals on earth, so we needed something fairly robust," added Leanne.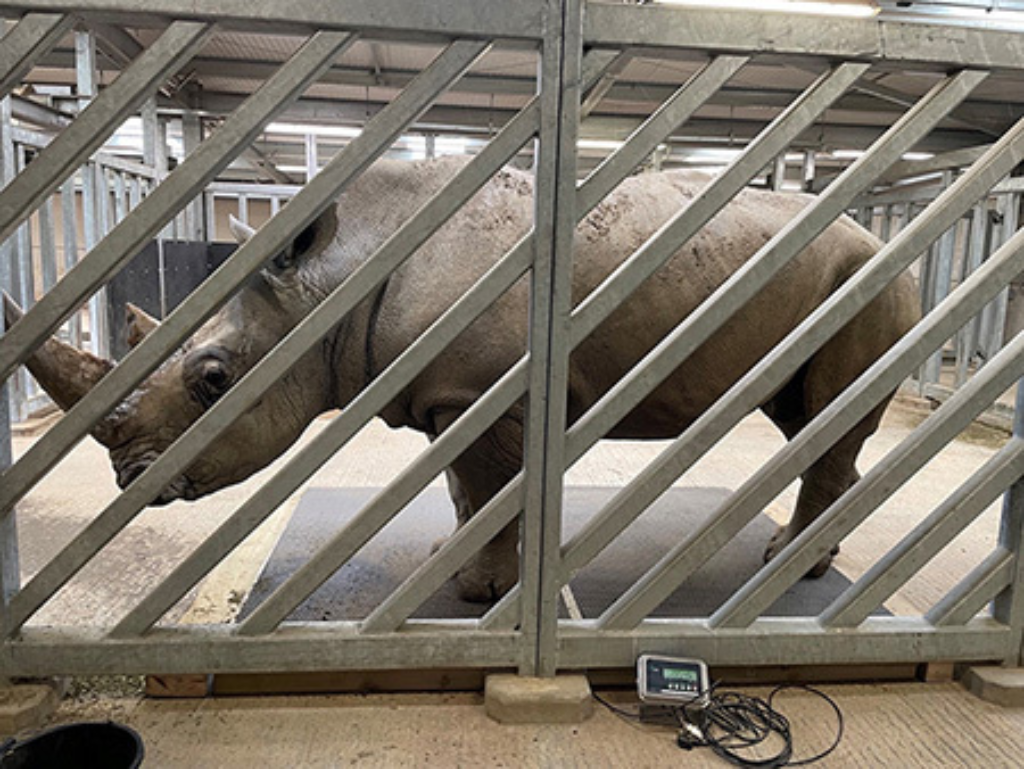 We specified a scale with a capacity of 3 tons, even though Gyasi and Dozer will never weigh this much. Their weights at the end of May 2022 were 1,875.5kg and 1968.0kg respectively. However, dynamic loading when the animals step on and off the scale can exceed the actual static weight, so this contingency means that the scale will not be damaged from overloading.