M-150 Is An Essential Piece of Gym Equipment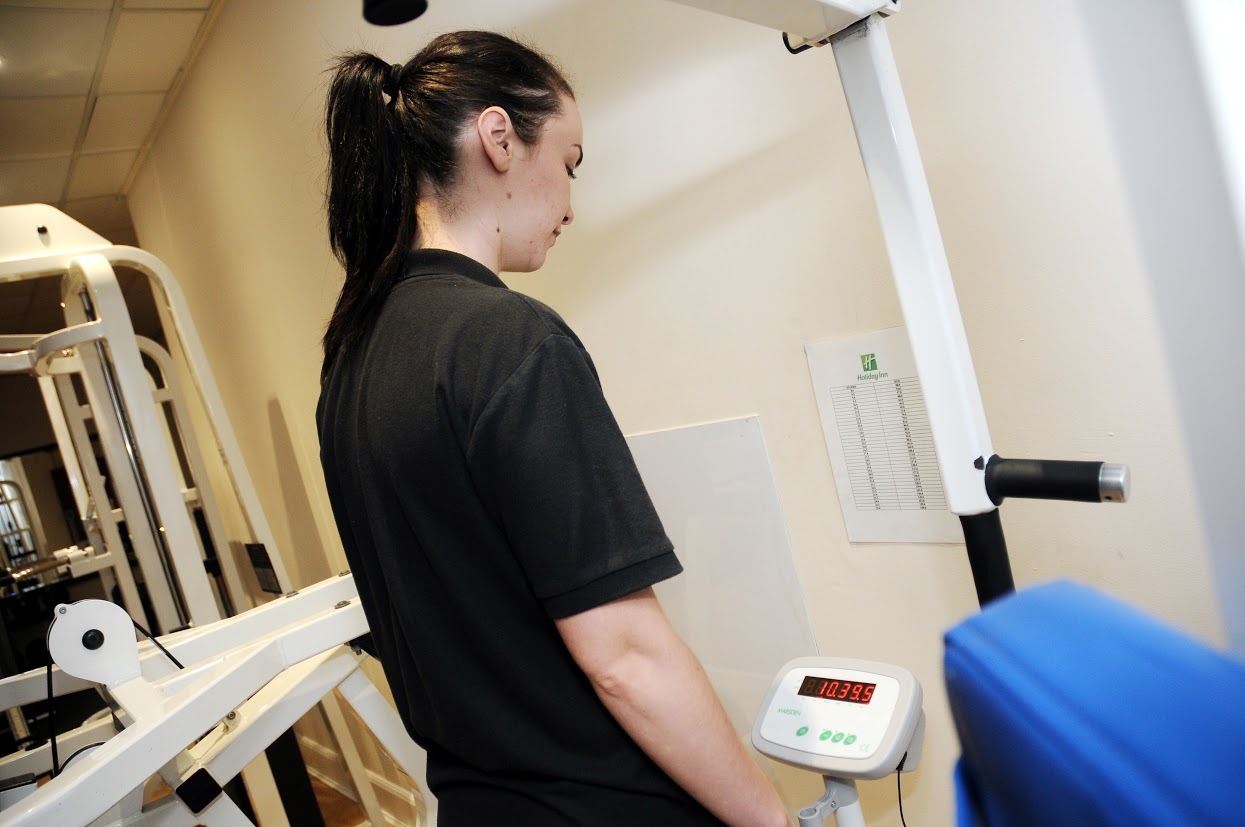 In autumn 2015, Marsden launched the M-150 - a digital weighing scale designed specifically with gyms in mind.

Why design a weighing scale specifically for gyms? Well, we'd received many enquiries about gym weighing equipment - and we would usually direct them to our range of Class III Approved medical scales.
But Class III scales are highly accurate devices designed for hospitals, GP surgeries and pharmacies; we realised that gyms needed something that was lower cost, kg/st switchable and was straightforward enough for the average member of public to use.
The very first M-150 went to the Holiday Inn at Rotherham, South Yorkshire - where it was immediately put to use in the hotel's gym. It proved to be an immediate success.
"We've had a lot of people coming and asking us to show them how it works. People find it easy to use once they've been shown," says Kelly Coliver, Deputy Manager of the Holiday Inn's gym.
The M-150 was set up in the gym - however, rather than immediately take out the existing, analogue scales, both devices were available in the gym side by side.
"We have left our original scales in the gym along with the M-150, but more people are using the M-150 now," says Kelly.
The key benefits over the older scales, says Kelly, are the M-150's ease of use, the fact that it takes up little room, and the smart, digital indicator gives the gym a much more modern look.
"It's petite. You can hide it away and it doesn't take up much room. It's a good size and easy to use, easier than the analogue scales we've used in the past."
Plus, of course, the M-150 has a rechargeable battery - meaning it can be positioned anywhere in your gym and not need recharging for weeks (an auto power-off function saves battery power). There's an optional height measure, too - for calculating BMI.
"Most people who visit the gym weigh themselves after they've had a work out," adds Kelly - meaning, of course, the M-150 gets constant use. As a robust weighing scale that can be backed up with an annual service contract, it's an essential piece of equipment the Holiday Inn - and any other gym for that matter - can rely on.