P-I-100-APP Is The Perfect Platform For Pricing Metals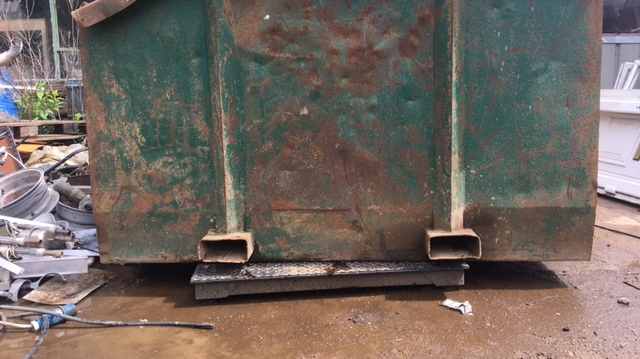 Marsden's range of platform scales are ideal for weighing larger items - and are used by factories, warehouses and depots around the world. Built for heavy duty weighing with a large base, these scales are low profile and easy to use.
The Marsden Mild Steel Platform Scale with the I-100-APP indicator is Trade Approved. That means it is legal for weighing when goods are sold based on their weight. This scale is solid and reliable with levelling feet, 4 x 1000kg capacity loadcells and a bright display.
Mains Motors Ltd are a scrap metal dealer based in Oxford. In light of our blog post earlier this year, they were drawn to Trade Approved scales, and chose our Mild Steel Platform. We spoke to John Main from the company to find out more.
Accurate weight reading
"We were looking at a range of scales when we received an email from Marsden in March - titled 'Why should scrap metal dealers use Trade Approved scales?'," John began.
"We are a scrap yard in Oxford. We buy non ferrous metals from the public so the weight reading has to be accurate."
A choice of graduations are available, to 200g. A variety of dimensions and scale capacities are also available.
Trade Approved
"We use a fork lift with bins to sort metals out," John continued, "And to weigh metals to be sold so we know what weight there is on the load that goes out of the yard."
Scrap metal dealers price their metals on weight as well as grade, so a Trade Approved scale was essential. More information can be found in this blog post.
Plus, Trade Approved scales are subjected to more testing than scales that aren't Trade Approved - subsequently making them more accurate.
Easy to move
The scale features a light, bright LCD display for poorly lit environments. It features Zero, Counting and Tare functions - and is powered by rechargeable battery or via mains adaptor.
"Another advantage of these scales is how easily we can move them," John added. Because the loadcells are mounted into the structure of the platform it can be easily transported via fork truck.
John concluded, "If I was asked what I would say to anyone considering purchasing a Marsden scale, it would be a definite: 'yes'."
Find out more about our mild steel platform scale here. To browse our Platform scales click here.
To find out more about any of our scales, call 01709 364296 or contact us here.