TNT - Bespoke Parcel Scale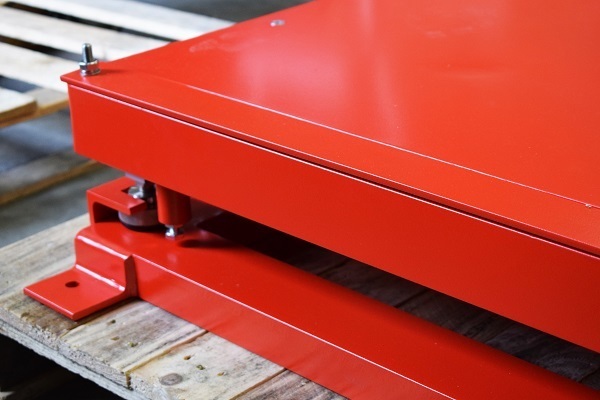 There are already a number of portable parcel scales in the Marsden range - but what if you need something bigger - maybe as part of a conveyor line?
That's what one of the UK's leading courier services required. They were looking for weighing scales large enough to weigh parcels of all shapes and sizes, that could be part of a conveyor line in their sorting warehouse. Each parcel needed to be weighed accurately before being dispatched to the recipient - and the scale would need to be Trade Approved, because delivery costs would be charged based on weight.
Using the skills of our design team, our fabrication department and our engineers, Marsden created a bespoke solution within five weeks - from enquiry to completion. A made to measure mild steel platform scale was built - with dimensions of the space on the conveyor line taken so it was an exact, neat fit between the conveyor belts.
The finished scale, with a 300kg capacity and 100g graduations, was just what the customer needed, helping to speed up processes and productivity. Additionally, they were able to connect the scale to their internal system, so that when the weight of the parcel was registered by the scale and barcode had been scanned, the information was recorded and automatically updated the company's database.
This bespoke weighing solution, from enquiry to testing and commissioning, was completed within five weeks - and all by a UK business willing to take on any weighing challenge!
Speak to the Marsden team about your custom weighing scale needs - whatever they are! - on 01709 364296.