The V-100 Is A Dogs Best Friend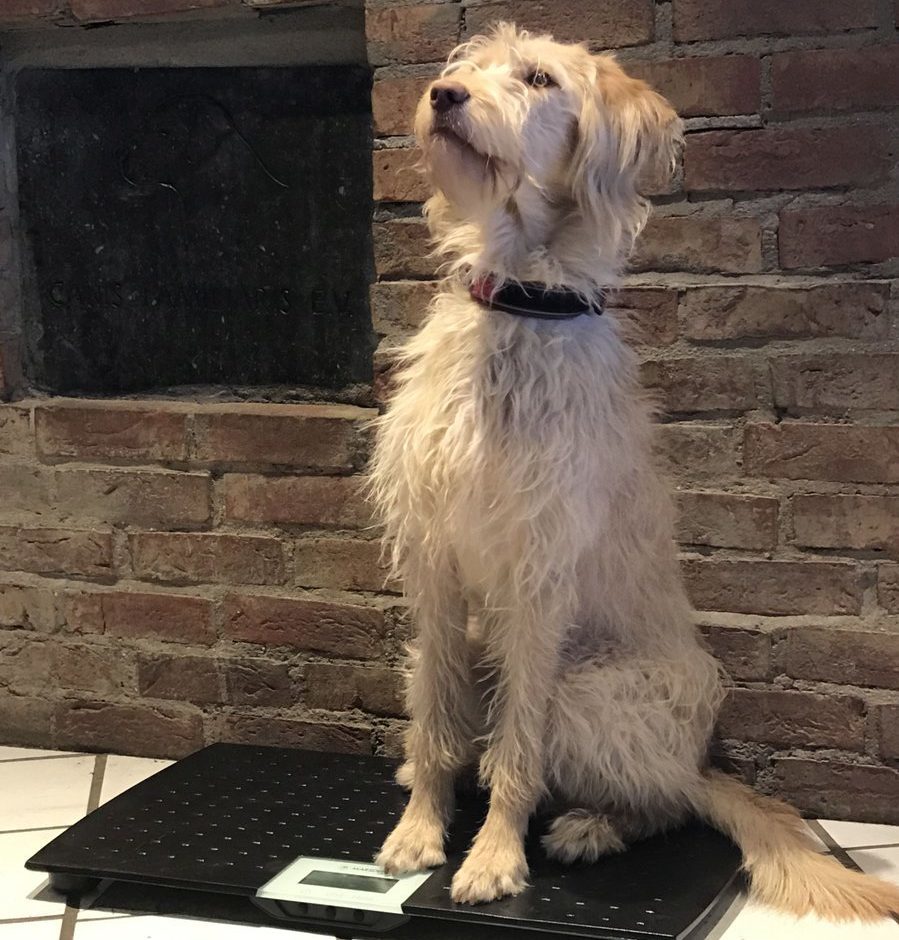 Visit our V-100 Veterinary Scale product page and you will see a short video, of the versatile animal scale being used by a cocker spaniel at Springfield Vets, Rotherham.

The South Yorkshire veterinary practice have been using their V-100 digital scale to calculate drug dosage amounts for small to medium sized pets, primarily dogs, and have explained why the V-100 Veterinary Scale is the ideal solution for their veterinary practice.
Sturdy
"Everyone's first impressions were that the scales look good. They look strong, sturdy and professional," says Mandy Minshall, Practice Manager of what her members of staff first thought.

"They have been used to weigh similar sized dogs to Murphy (the cocker spaniel who features on our V-100 video) for calculating drug dosage before pre med and general anaesthesia. The scales are currently in our prep area in theatres. The biggest sized dog that has been weighed on the scale was a border collie."

One of the biggest benefits Springfield Vets have found from using the V-100 is its sturdiness when dogs are stepping onto the scale. Sometimes, animals can feel a little nervous when stepping onto a weighing scale, due to the difference in noise it makes when stepping from the floor to the scale surface.
Dependable
The V-100, however, has a dependable weighing platform so dogs feel more at ease using it, says Mandy.
"Animals are less easily frightened when walking onto them because they are very stable and do not make a noise. They are far superior to what we have elsewhere. Well made."
And as for getting a reading of an animal, Mandy adds that her staff find the V-100 very accurate and clear to read, thanks to the large digital display. "They are also easily moved and can be used on the floor or table top," adds Mandy.
Portable
Additionally, Mandy mentions that the V-100 makes for a great portable scale if you're a vet who regularly does home visits: "Another vet has told me that she took them out on a home visit and was really impressed with how easy it was to move them around from place to place."
As a result of their great experience of using the V-100 Veterinary Scale, Mandy concludes that her practice would purchase products from Marsden in the future.
If your veterinary practice is looking for a sturdy, reliable animal weighing scale, that can weigh animals up to a capacity of 100kg, take a look at the V-100 Veterinary Scale here.
You can see our full range of veterinary scales here.