Yorkshire Wildlife Park - Weighing for all creatures great and small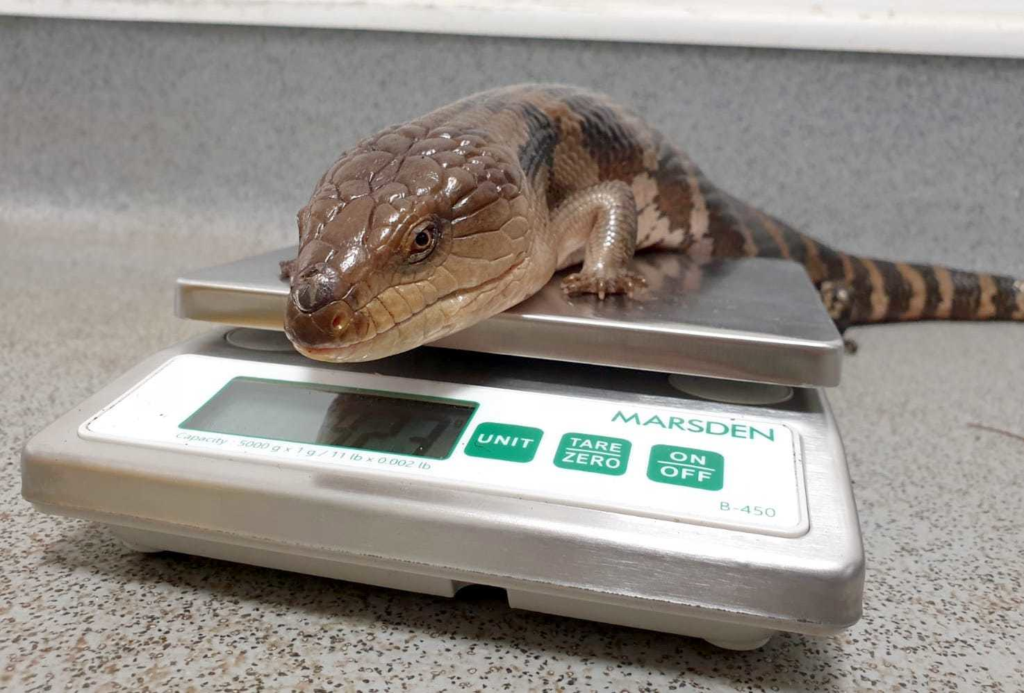 Yorkshire Wildlife Park is a centre for the conservation and welfare of animals from all over the world. The Park opened in 2009 and, early in its existence, rescued 13 lions from poor conditions and nurtured them back to full health. Since then, the Park has continued to grow, with more than 70 species and 400 animals.
Many of the species in their care are classed as endangered, so the Park is part of the European Association of Zoos and Aquaria (EAZA). The EAZA is a European conservation programme which helps zoos and wildlife parks to plan their own breeding programmes. This ensures that resources are used efficiently, and species have a greater chance to thrive, rather than have too many of one species and neglecting the welfare of others.
In 2021, Rick Newton, Animal Manager at Yorkshire Wildlife Park contacted Marsden Weighing to enquire about the supply of a range of scales that could be used across the Park.
From spiders to rhinos
Since the animals vary in shape and size, it was clear that no single scale would meet the requirements. They needed something that could accurately weigh small animals and precise amounts of feed. At the same time, the Park has rhinos and camels that need weighing too.
Through discussions with Marsden's Business to Business Sales Manager, Tracy Stanbrook, the staff at Yorkshire Wildlife Park compiled their shopping list:
Stainless steel waterproof weigh beams with 1,500kg capacity
Platform scale with 1,500kg capacity
Platform scale with 800kg capacity
400mm square stainless steel bench scale
300mm square stainless steel bench scale
B-450 small stainless steel bench scale
"We have a number of endangered species in the Park", says Rick Newton. "We have black rhinos and okapis, amur leopards (of which there are only about 75 individuals left in the wild) and amur tigers."
Critical for animal wellbeing
"It may be something that visitors don't really appreciate but knowing the accurate weight of an animal is critical for its wellbeing", adds Rick. "We use our scales all the time to monitor the condition of the animals we care for. It is important to make sure that we are feeding them the right amount and provide them with the correct levels of vitamins and minerals."
"Weight is also a crucial factor when they are treated by our vets. Giving the right amount of anaesthetic and medication is vital in all creatures, but even more so when you are dealing with endangered species. The last thing you want to do is take any risks with them."
Marsden scales have been used at Yorkshire Wildlife Park for several years. Of all the scales that they owned it was the Marsden ones that lasted the longest.
"That was why we wanted to continue our relationship with Marsden – their scales are accurate, reliable and robust", said Rick. "We use our scales in all sorts of conditions, and quite often the animals don't behave. You can't tell a baboon not to pick something up and play with it. Animals can also be unpredictable. Rhinos aren't necessarily going to treat your equipment with respect."
Trusted performance
Tracy Stanbrook from Marsden commented, "It was really interesting learning about the different animals that are cared for by Yorkshire Wildlife Park, and the important part that weighing plays in the conservation efforts. It's good to know that our products are trusted to perform well in this environment and contribute to this valuable work."
"Weight measurement is an important part of our breeding programme", explains Rick. "Indeed, the first indication that Ruby, our female okapi was pregnant. We noticed an increase in weight that couldn't be accounted for by feeding. We were able to monitor Ruby's condition throughout her pregnancy, and in November 2021, Mzimu was born – the first okapi calf successfully bred at the park."
While most of Marsden's scales are behind the scenes at the Park, you can be sure that they are being put to good use.
For more information on any of our scales, call Marsden on 01709 364296 or contact us here.