A quick guide to choosing the right animal scales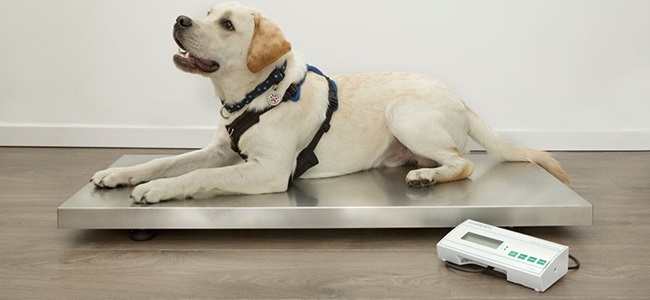 Faced with the range of Marsden veterinary scales on this website, you may feel a little bamboozled. Which weighing scale is the best for your needs? Does it make a difference if you're weighing a cat or a dog? Will the scale be accurate enough?
The Marsden range of veterinary scales has been put together in a way that means just about every need is catered for. Each weighing scale in our range is there for a reason. But which option is best for you? If you're wondering… This blog post should help!



If you're a veterinary surgeon weighing a wide variety of animals

Generally, we find veterinary surgeries have at least a couple of weighing scales at their disposal - one for the consulting rooms, and one in the reception area.

For the consulting area, generally a smaller scale is suitable. You'll want to weigh cats - and smaller animals too - but you may also want to weigh smaller dogs - in fact, any animal that won't feel intimidated being weighed in the reception area, in front of other pet owners and their pets.

The Marsden V-22 is probably our most popular digital weighing scale for the consulting room. It's accurate enough for smaller animals, and a capacity of 25kg means smaller to slightly larger-than-small dogs are no problem.

Plus, the weighing tray unclips to reveal a smaller weighing platform, which is perfect for smaller animals like rabbits or hamsters. The scale is light, portable and runs on batteries, too.

For the reception area of your veterinary surgery, customers generally go for the V-150. The reason? Well, aside from its high capacity of 300kg (there's also a 150kg option), the scale, despite its size, is relatively easy to move around - with a carry handle at one end. Plus, the low profile platform comes with a non-slip mat, making it easier for animals to step onto the scale. The base can also be washed down.



If you're a breeder of medium-sized dogs

We've had a surge in orders from dog breeders this year (you can see a case study completed with help from one dog breeder here) - and the weighing scale of choice for the dog breeder tends to be the Marsden V-100.

As dog scales, the general consensus is V-100s are amazing value for money: easy to use, portable, and with a massive capacity (100kg).

Despite it's massive capacity however, in truth it's generally medium size dogs that can be found getting a weigh-in on the V-100 Veterinary Scale. The weighing scale's surface is non-slip, too - great for the more nervous pooches out there.

Have a read of our V-100 case studies on our Case Studies page, then get yours for just £69+VAT.



If you want to keep track of your cat's weight

A pet's weight is, more than ever, something of great importance to pet owners. Owners of both cats and dogs want to know that their animal is keeping to a good size - and, if you're going to be using an animal scale regularly, the Marsden V-24 is perfect.

The V-24 Portable Pet Scale is ultra-light and is in fact the lightest animal weighing scale we have in our range.

Technical specification-wise, it has a 20kg capacity and is accurate to 10g, which is perfect for keeping a daily track of a cat's weight.

Battery power makes the V-24 an even more portable weighing solution. If you like the V-22 Veterinary Scale - but want something a little more premium

The Marsden V-20 Portable Veterinary Scale is very similar to the V-22 in technical specification (although with 10g increments it's not quite as accurate) - however it has a slightly more premium finish.

Features of the V-20 include metal handles (the scale can double as a stretcher), a wipe clean surface and an automatic hold-of-weight - in other words, you don't have to wait for the weight reading to settle down on the display before you can take a record of it. The V-20 is suitable for cats and smaller dogs.

If you're still unsure about which animal scales to go for - just get in touch. We'll be more than happy to help and advise you - after all, we've been supplying veterinary scales for 15 of our 90 years!


You can contact us here.