Choosing the Right Scale for Your Warehouse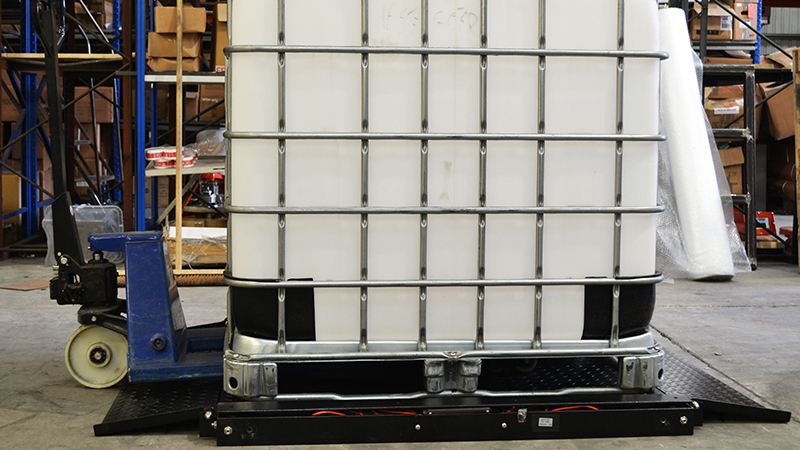 If your operation relies on an accurate and efficient weighing process, then choosing the right scale for your warehouse is vital.

Some factors to think about when choosing an industrial scale include durability, accuracy, whether you require a Trade Approved scale and the process you'll mainly be using it for.
At Marsden, we offer a wide range of industrial scales for a range of weighing applications. Take a look at some of the different warehouse operations below to discover which scale will help you to get the job done!
Order or pallet picking
Many warehouses and similar industrial work environments involve basic order picking operations using pallets. Our portable Pallet Truck Scales are ideal for this purpose, allowing the user to lift, move and weigh a pallet all in one process meaning palletised goods can be weighed quickly and easily. Some pallet truck scales even boast a built-in printer to keep an up to date record of the weighed orders.
Moving heavy or bulky items requires precision to ensure the safety of all warehouse employees and to minimise the potential for any damaged goods. Pallet truck scales are pump trucks with an integrated high capacity weighing scale, meaning any potential for a workplace accident could be reduced by taking the scale to the palletised goods, rather than transporting the goods to the scale.
Loading vehicles
Pallet truck scales are also a good choice for weighing goods and orders before they are loaded onto a vehicle. This operation can be made quick, easy and efficient by using a pallet scale to move palletised goods across the warehouse to a despatch area where they can be accurately weighed and loaded.
Some of our Marsden Pallet Truck Scales feature an accumulation function which allows the user to totalise several pallet weight readings and calculate a total goods weight for the loaded vehicle.
Weighing heavy objects
Platform scales are an ideal choice for weighing heavy objects in the warehouse. These scales are strong and durable with a high capacity and can be used in a wide range of industries. Their user-friendly design means that large, bulky items can easily be brought to the scale to be accurately weighed.
At Marsden, we offer our customers a wide range of platform scales, including our robust, easy to clean and IP-certified stainless steel platform scales ideal for a dusty or humid work environment. Our standard mild-steel platform scales are ideal for efficient check weighing of palletised goods, and our heavy duty mild steel platform scales boast a 5-tonne capacity.
For even faster weighing, you may choose one of our Marsden drive-thru platform scales, which allows for pallet trucks to be rolled on and off the scale with ease. Or you may want to consider our range of Marsden weighbeams or U Frame Scales as a lightweight and portable alternative to platform scales. Weighbeams are particularly effective at weighing large or abnormally shaped items as the beams are not fixed and can be placed as far apart as necessary.
Evaluating loading limits
Many warehouses and factories use scales, such as industrial platform scales and pallet scales, to evaluate loading limits and ensure that racks, vehicles, and shelves are not overloaded. This process can help to make sure that no health and safety regulations are being breached and minimise the potential for a workplace accident.
Calculating price by weight
When deciding which scale to choose for your warehouse operations, you may need to consider the Weights and Measures legislation if you are buying or selling goods. Some warehouse businesses require Trade Approved scales which have been tried, tested and approved to be used for obtaining the weight of goods to determine a price.
Our Trade Approved platform scales will ensure that the correct price for goods is quoted based on an accurate weight reading.
Choose the right industrial scale with Marsden
Whatever type of scale you require for your warehouse operations, the experienced team at Marsden are able to help you choose the right one. We supply a wide range of pallet truck scales, mild steel or stainless steel platform scales, weighbeams and U-Frames.
For items that cannot be weighed by a platform or by the pallet, we also offer a range of highly accurate hanging and crane scales, as well as Trade Approved bench scales and bespoke weighing scales.
Browse our wide range of industrial scales to find the right scale for your warehouse and order before 1pm for next day delivery. Or, call our team today on 01709 364296 to discuss your industrial weighing needs!
Further reading
For more information on how scales have improved efficiency in the warehouse environment, take a look at our blog posts 'How do Pallet Scales Work?', Industrial Hanging Scales & their uses, and A Guide to Industrial Platform Scales.
Discover 15 benefits of choosing stainless steel scales for your workplace.