4 tips for cleaning your medical scales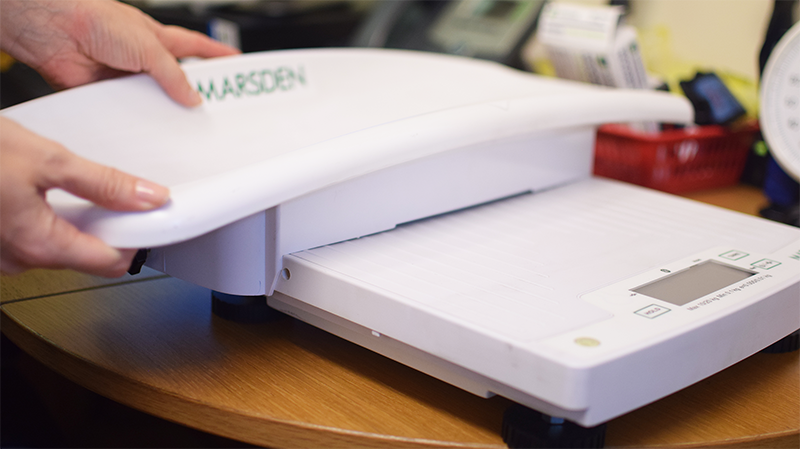 Keeping medical equipment clean and hygienic can be just as important as the weighing itself.

Weighing scales in a medical environment should be thoroughly cleaned and disinfected to help to prevent the spread of diseases.
If the scale is contaminated with blood, it should be cleaned using appropriate equipment and protective clothing should be worn.

Cleaning the scale helps to ensure the safety of operators, meet regulation and also can extend the scale's lifetime. But be careful – a large number of scale failures are caused by liquids entering the scale. Here are Marsden's top tips for cleaning your scales.
Tip 1: Prepare a cleaning procedure
With a written cleaning procedure, a structure can be followed to ensure scales are cleaned regularly, at an appropriate time and in an appropriate manner.
The procedure does not have to be long, but should show:
What should be cleaned
What chemicals should be used
What method should be undertaken
How regularly cleaning should take place
Who should do the cleaning
Tip 2: Disconnect from the mains
To ensure the safety of yourself and those around you, it is important to disconnect the scale from the mains supply before you begin cleaning.
Wipe dirt off the scale, ensuring that no substance enters the scale's internal parts.
Switch the scale back on and check the scale is working correctly.
Tip 3: Do not use large amounts of water
A weighing scale is made from high quality, resistant materials and therefore care should be taken when cleaning. If excess water gets into the inner compartments of the scale, it can cause damage to the scale.
Avoid using large amounts of water, and do not use high pressure washers.
Tip 4: Use alcohol-based wipes or similar
To keep your scale hygienic it is recommended that alcohol-based wipes are used. This helps to prevent the spread of bacteria which may be on your scale. The scale is not built for cleaning using strong acids.
The Patient Transfer Scale
We created a step-by-step guide for cleaning your Patient Transfer Scale, which can be viewed below.
This can easily be printed off and kept near your scale for easier reference.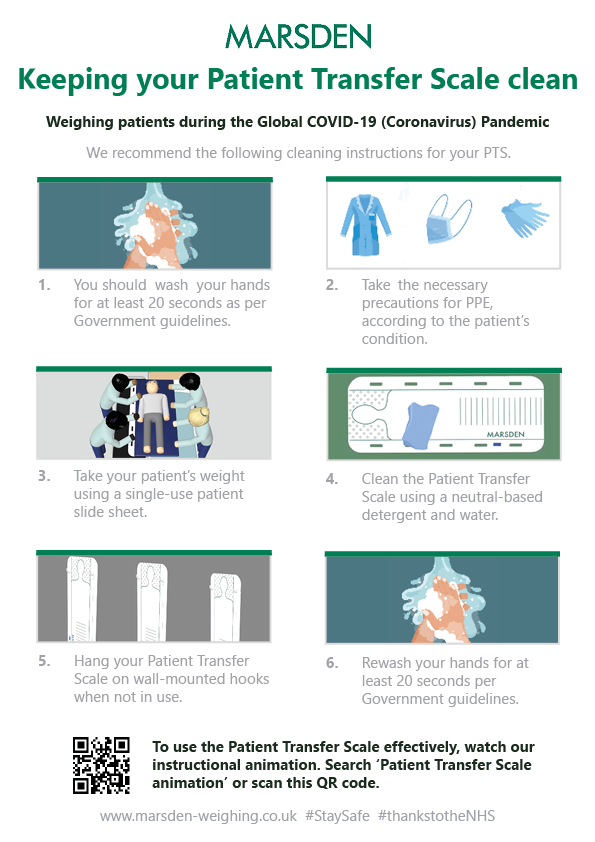 For more information regarding looking after your medical scales, download the appropriate user manual from this website or call Marsden on 01709 364296.