What can we expect from the future of telehealth?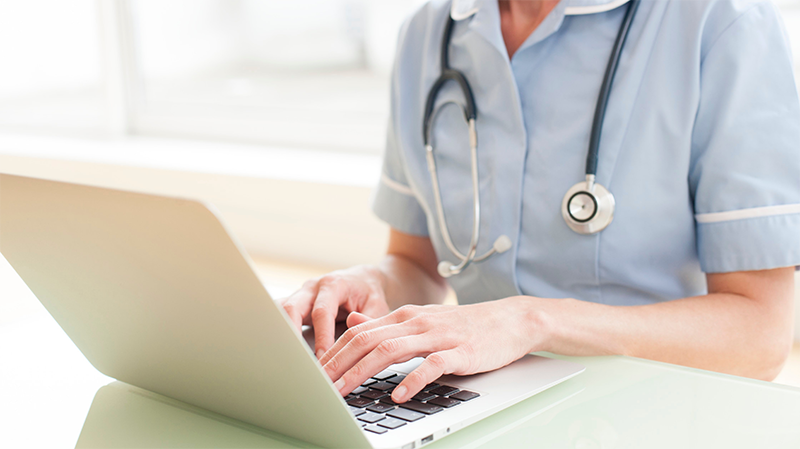 "Most healthcare delivery will be done virtually (via telehealth), instead of in person 30 years from now," predicts Yulun Wang – chairman, chief innovation officer and founder of InTouch Health.
That's because, he says, virtual healthcare delivery is more convenient for the patient and more efficient for the provider.
In fact, one benefit is that a telehealth appointment with a patient is is cheaper than a visit to an emergency room. Marsden has invested healthily in telehealth weighing solutions, but where is the industry heading? This blog post investigates.

A background to telehealth
Telehealth and telemedicine has already been in use for almost 40 years – beginning in the military before being used by urban hospitals to expand their care to rural areas.
When it was first used, it meant that the military could deliver cost-effective care to soldiers on the front line.
Over the years the technology has become more accepted throughout the medical sector with 'virtual check ups' in the health service now a reality.
More information on the history of telehealth can be found here.
Where are we now?
"One of the universal findings of studies of telehealth is that patients love it," says Dr Jaime Adler, chief of the Clinical Telehealth Division of the (US) military's National Centre for Telehealth and Technology.
"They value the convenience and don't feel like it is cold or impersonal."
Technology now exists so that patient records are instantly accessible and mobile applications can match patients to doctors within two minutes.
What happens next?
Telehealth has the backing of patients - with a report by Accenture finding:
74% of consumers would use telehealth services.
76% of patients prioritise access to care over the need for human interaction with their healthcare providers.
70% of patients are comfortable communicating with their healthcare providers via text, email or video, in lieu of seeing them in person.
Global Industry Analysts Inc. estimates the global market for virtual reality in healthcare will reach $3.8bn by 2020 – as telehealth expands into medical training, practice, psychiatry and more.
Lorna Ross of the Mayo Clinic Centre for Innovation also envisions a future where telehealth technology captures conversations between physicians and patients – automatically uploading key data and freeing healthcare providers from clerical work.
"It's not about what these tools can do," she says, "but what (doctors) don't have to do. The interest we have is finding tools that free up physicians' time to really focus on delivering people-to-people care that we really need.
According to Forbes, organisations foresee doctors eventually shifting between their virtual and physical waiting room patients – allowing them to see more patients than ever before.
In the long-term, telehealth could see the complete transformation of primary care - for example with the creation of remote diagnosis and observation rooms, allowing for patients to be diagnosed via video link technology, and seen remotely by specialists. Using telehealth, experts can come together to discuss ideas regardless of geographical location.
Ian Jackson, Managing Director at Imerja, added in a Guardian interview: "The next step for telehealth is its integration into mobile devices, enabling patients to contact their doctor using video streaming, as new and emerging technology becomes more reliable and affordable.
"Such mobile telehealth would also reach thousands of nurses, support staff and GPs, widening access to convenient, timely care."
Marsden solutions
At Marsden, we have a range of scales with Bluetooth technology which, if you have software configured to receive the data, allow you to wirelessly send weight, height, BMI, date and time information to a device, PC or central database.
The Marsden M-600 hoist weighing attachment is built for weighing bedbound patients. It is lightweight, portable and easy to move from hoist to hoist.
The Marsden M-200 is the scale of choice for patients who need to be seated – and a features a large seat for bariatric patients.
The Marsden M-550 is our newest Bluetooth scale – and our most affordable Class III telehealth solution. It has five times the accuracy of traditional mechanical scales and means weight, height and BMI data can be transferred from the scale situated in the patient's home, to a hospital or GP surgery.
Read this helpful buyers' guide to help you choose the perfect telehealth scale. For more information about telehealth weighing solutions, and wireless scales, call 01709 364296 or contact us here.