What Is a Healthy Weight for My Dog?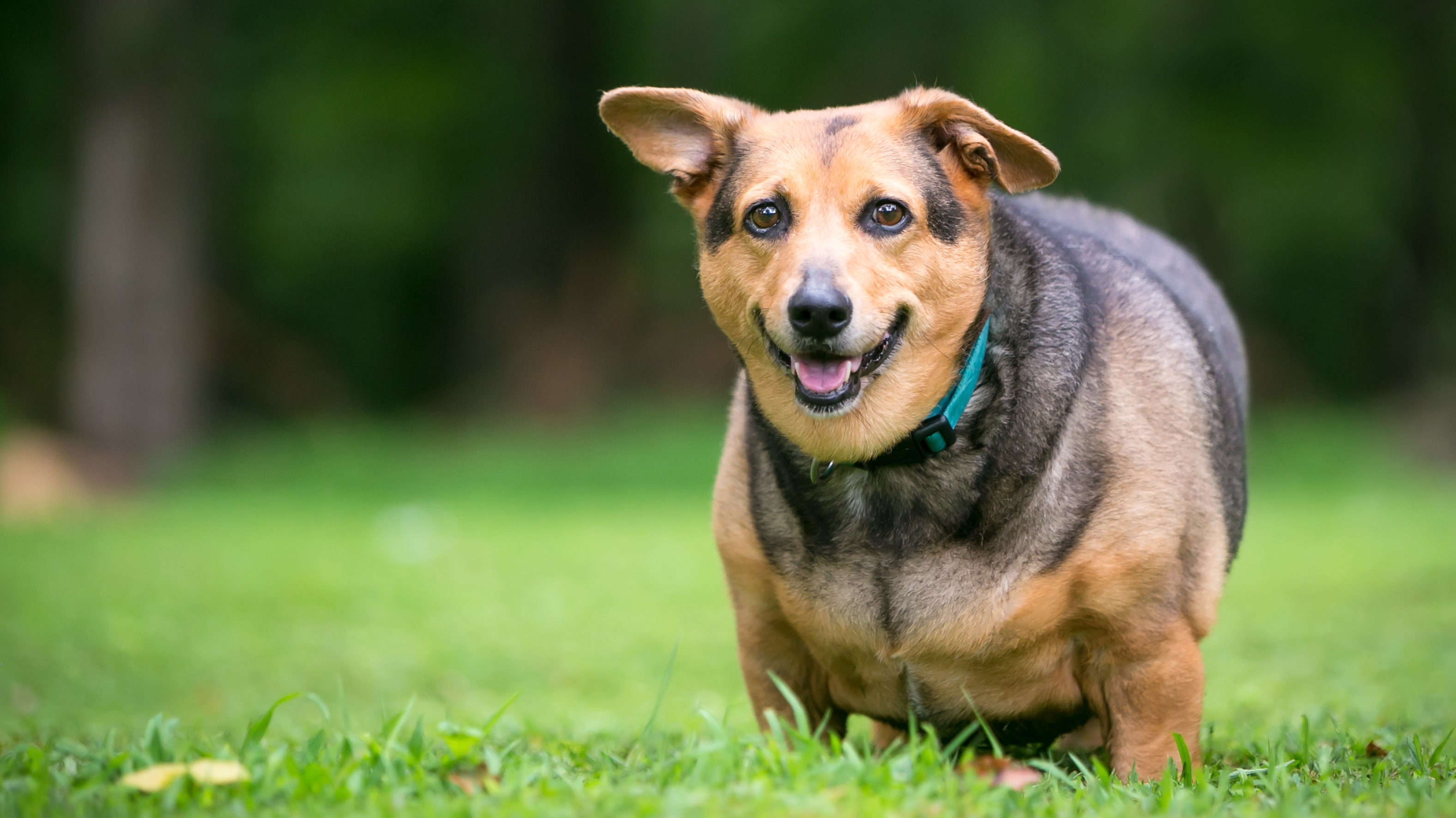 Many of us have a canine companion, and whether your furry friend is a puppy or an adult, it is vital to have an idea of your dog's ideal weight, especially when it comes to mealtimes.

Across the UK, many pet owners are guilty of overfeeding their dog and knowing what weight is healthy for your dog can help to minimise the risk of obesity or health complications such as heart disease, diabetes and arthritis.
Obese or overweight dogs, whether caused by overeating or lack of exercise, are likely to have a worse quality of life and a lower life expectancy. According to The Kennel Club, 'Canine obesity is one of the fastest-growing health concerns affecting dogs today', and in the UK 'It is estimated that between 30% and 60% of dogs are overweight.'
Is My Dog Overweight?
Dogs come in all shapes and sizes, from tall Great Danes to muscular Bulldogs, and tiny Chihuahuas.
When assessing if your dog is overweight, you should look out for a bigger and rounder face and a thicker, or fatty neck. You should also check if your dog's ribs can be easily felt when you run your hands along their side, or whether you can identify their waist. You may also notice that your dog is more reluctant to exercise, has difficulty walking, or is tired more often.
It should be noted that every dog is naturally different in terms of weight and size regardless of their feeding habits, but for the majority of dogs should weigh around the average weight for their breed. So, when establishing 'what is a healthy weight for your dog?' it is best to look at the average weight of adult dogs of the same breed and sex.
Take a look at our table below for a guide to the average weight for some of the most common small, medium and large dog breeds.

Can't find your dog breed? Click here for the original source.

If your dog needs to lose weight, then there are a few ways to help. Try to avoid giving your dog fatty treats and opt for smaller sizes. At meal times, you should focus on providing a high protein and low carb diet, and make sure your dog is getting the recommended amount of exercise.
Professional Veterinary Scales From Marsden
Regular size assessments and weighing with professional veterinary scales is the best way to accurately determine a healthy weight for your dog and make any necessary changes to your pet's diet and lifestyle.
As the UK's largest supplier of veterinary scales, Marsden offers a range of accurate weighing scales for both small and large pets such as the V-22 for small dog breeds and the portable V-110 scale with a high capacity of 150kg.
Further Reading
We did a survey with Burgess Pet Care, which had some astonishing results. Find out more here.
Only 46% of pet owners weigh their pet at home. Find out which weighing scale is best for your pet.
Check out the world records for the heaviest pets!