5 benefits of service contracts for medical weighing scales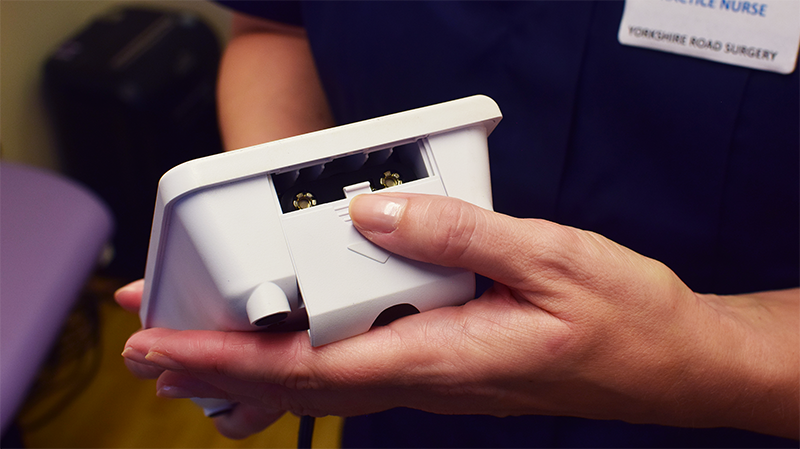 Medical weighing scales are needed to ensure correct drug dosages and treatment are administered. Cllr Geoffrey Theobald OBE, Chairman of LACORS described the accuracy of weighing scales as 'a matter of life and death'.

A 2008 study of the NHS by LACORS found that of 8,000 sets of scales inspected across 200 hospitals in the UK, a third were inaccurate.
Scales can slip out of accuracy over time due to a number of reasons, but a weighing scale that has not had a calibration check for a long period of time can have critical implications for patients. Every medical weighing scale should have a service calibration check at least once a year, and be recalibrated if required. This should be done by accredited weighing scale service engineers.
But why should your scale be regularly serviced; what can cause a scale to lose accuracy and what are the benefits of service contracts? This blog post explains.
What happens to a medical weighing scale over time?
A service visit for medical scales is recommended for two reasons - to ensure safety and accuracy.
If the scale is used heavily over a long period of time it may become worn out. The more any item is used, the more chance it has of breaking - and scales are no different. The scale service ensures these parts are checked, tightened and repaired if required.
Regular movement of scales will also put pressure on the scale's components. This might include scales that are transported from a car to a patient or between hospital rooms.
Scale calibration can be country specific, so there is a difference between scales that have been calibrated in the UK to those that have been calibrated for overseas use. So if a scale calibrated for UK use is used for weighing overseas, the reading may not be accurate.
But, even when handling the scale with care, it can drift from its original calibration - which is why Marsden recommends all scales are ordered with a service contract.
When does your medical scale need recalibrating?
The vast majority of hospitals, GP surgeries and health visitors have their medical scales serviced every 12 months.
Your scale may need a service visit if any of the following occur:
The weight display does not show a zero reading when there is no weight on the scale
For a known weight, the indicator does not display this amount - or the reading is not the same as the weight shown on other Class III Approved scales
Some parts feel looser, having been affected by prolonged, regular use
What are the benefits of service contracts?
1. Keep the scale accurate for its entire lifetime
With a service contract the Marsden's team of highly trained engineers will pay your scale a visit every year for however many years you need.
2. Avoid the costs of downtime
When lives are at stake, an inaccurate scale is about as good as no scale at all. Highly trained engineers can identify potential issues before they arise to ensure the scale is running reliably and accurately.
3. Improved patient care
Accurate weighing scales mean you can administer the correct dosage of drugs or the right treatment for your patients. The more accurate the weight reading, the better the care you provide to your patient and the better the patient outcomes.
4. Access to the scale's history
Signing up to a Marsden service contract means you will have access to the Marsden Client Portal which provides access to the scale's service history, downloadable calibration certificates, job sheets and invoices.
5. Get advice from a highly trained engineer
Our engineers have comprehensive knowledge of medical weighing scales and how best to use them. They can offer help and advice on getting the most from your scales, and recommendations on suitable models if you need to upgrade, replace or supplement your weighing scales.
Click here to find why a regularly service scale is required. For more information about service contracts for medical weighing scales - including information on the Client Portal - click here. Browse our full range of medical scales here. To find out more about service contracts call 01709 364296 or email service@marsdengroup.co.uk.