5 Ways a Pit Mounted Scale makes weighing goods easier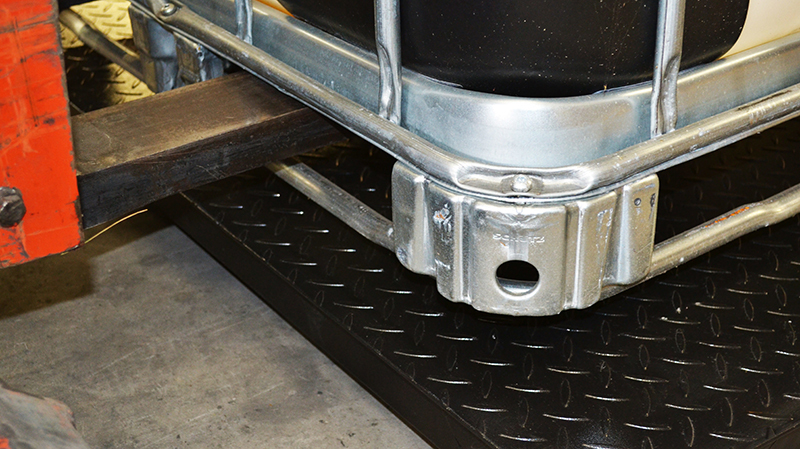 Pit mounted scales are the latest addition to our range of weighing solutions. They are a great alternative to your standard platform scales, especially for environments with limited space.

By selecting a Marsden pit mounted scale it can bring many advantages to your factory, warehouse or depot. Here's 5 reasons why a pit mounted scale will make it easier to weigh your goods.

1. Perfect for areas where space is limited
Because pit mounted scales are sunken into the ground, it saves space that a traditional platform may otherwise have taken up.
A bug bear of some platform scale owners is that when their scale is not in use, it needs to be moved out of the way, which requires both time and manpower. On the other hand, a pit mounted scale can be left in situ, sitting flush to the ground and providing a convenient weighing platform that you can use as and when you need.
2. Strong enough to withstand a fork truck
Marsden's pit mounted scales are designed for weighing heavy goods. For additional protection, higher capacity load cells can be fitted to the scale to enable the weighing of even the heaviest of loads, or if fork trucks are likely to pass over them when the scale is not is use.
Our range of pit mounted platform scales are also fitted with an underframe for support within the pit.
3. A choice of base dimensions and capacities to tailor to your needs
Our dormant pit mounted scales can be tailor made to suit your needs. A choice of dimensions and capacities are available to ensure you are making the most out of your scale. For more information on dimensions, capacities and optional extras, please contact the Marsden office.
4. It's there when you need it
Because a dormant scale is exactly that - permanently in the same location! - it is always ready when needed, rather than needing setting up if you use a scale that is stored away when not in use. With a Marsden pit mounted scale, simply switch on the indicator and you're ready to weigh.
5. Transfer weight data to a PC or print it out
Pit mounted scales that are fitted with a JIK indicator are built for data transfer. Each JIK has an RS-232 port, which can be connected, using a u-key, to a computer – enabling seamless transfer of weight data directly from the scale to a spreadsheet. Alternatively, a GP-3120 Thermal Sticky Label Printer can be connected to the scale for a hard copy of the weight reading.
Our pit mounted scales range
PD-NA-I-400: Our entry level pit mounted scale is tailor made for basic weighing. The big, bright LED display is perfect for dark environments, it weighs in kg or lb and an accumulation function means you can quickly add up a number of weights. The Trade Approved entry level pit mounted scale is the PD-I-100-APP.
PD-NA-JIK: As well as being the pit mounted scale for data transfer, the PD-NA-JIK is also designed for digital check weighing. It features a hi/lo alarm which will sound when a weighing target is reached. Optional extras, like a light tower and a sticky label printer, are also available. The Trade Approved version of this scale is the PD-JIK-APP.
PD-NA-JWI: This scale is built is perfect for high volume parts counting, with three large, clear LCD displays. As well as hi/lo alarm, this scale features ABS Housing and functions including Tare, Preset Tare and auto-zero tracking.
Browse our pit mounted scales range here. For more information about pit mounted scales, call 01709 364296 or contact us here.