Our Top 4 Recommended Scales for Breweries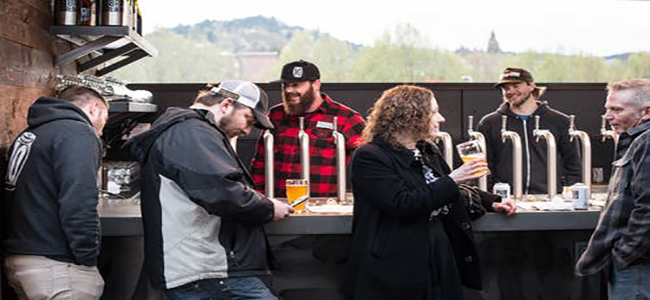 Getting the perfect beer is a fine art - and it's crucial, if you want to get it right, to use the correct quantity of ingredients.

We've spoken to many breweries recently - particularly micro breweries - who have been searching for the perfect weighing scale to get the measurement of ingredients just right. Based on the types of scales they've asked us for, and how they intend to use them, we've listed below four weighing scales from our range that we recommend for brewing ale. All the digital weighing scales we've listed below come with a one year warranty and next day delivery available.


If you're a brewery - or even a home brewer - looking for a set of weighing scales for weighing ingredients, and you're not sure what's best for you - take a look at our recommendations below, or get in touch. We'd love to hear from you!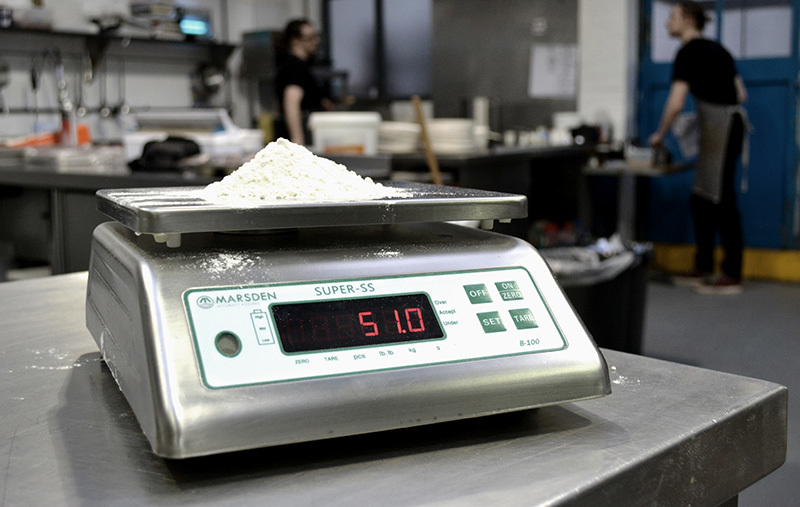 Why: Stainless steel scale, choice of capacities up to 15 kilos, can be as accurate as to the nearest 0.2g
Suitable for: Ingredients weighing in small and micro breweries

Our B-100 Bench Scale is an IP68 rated stainless steel digital bench scale. The IP68 rating means it is waterproof, so you can get it as wet as you like and it'll still work perfectly - watch the video to see Dez dip the B-100 in a bucket of water.
We've heard a lot of micro breweries and home brewers who have purchased cheap kitchen scales to do the job - but they can be inaccurate and not likely to be waterproof. The B-100 Bench Scale comes in three capacities - 3kg, 7.5kg and 15kg - all of which are perfect as a highly accurate and durable alternative to the analogue kitchen scale.
Better still - choose the 3kg version of this digital scale and graduations are as accurate as 0.2g. Think of how accurate your ingredients measurements will be with a weighing scale this accurate!
The B-100 Bench Scale is currently on offer at £120+VAT - amazing value for a scale that will last you many years, and will ensure your ales are perfectly balanced!
Why: High capacity, trade approved, bespoke graduations and capacities available
Suitable for: Micro breweries through to larger breweries

Because we manufacture weighing scales ourselves at Marsden, with a dedicated factory in Yorkshire, we have the ability to produce bespoke weighing scales for any business.

The MSS Bench scale is a digital scale that be provided with bespoke capacity and graduations that suit your needs. As it stands, the MSS is available up to 150kg capacity - perfect for larger breweries who are measuring large quantities of ingredients in one go.

Plus, the base comes in a variety of sizes. We'd recommend the 600mm x 600mm base - check out the MSS Bench Scale here.

One final point of note is that this Bench Scale comes with a separate indicator - making it a digital weighing scale that's ideal for larger quantities - so the digital display is not covered up by the ingredients you're adding to the weighing platform! The indicator can be bench or wall mounted.

Why: Stainless steel top plate, amazing value for money, optional wall bracket and fixings
Suitable for: Micro breweries through to larger breweries

The B-200 Bench Scale is one of our most popular bench scales - particularly now, as it's on offer at just £77+VAT!

This is a highly robust weighing scale and also has stainless steel top plate, meaning you don't need to worry about drops of water getting on the scale! However, it does not come with an IP68 (waterproof) rating like the B-100.

There's also a range of capacities and graduations available for the B-200 - choose from capacities of up to 300kg, and graduations as accurate as 5g. This, along with the wall brackets and fixings so you can fix it to a wall (great if you're short on space), the counting function (will count how many of a particular item you're weighing) and the ability to switch from lbs to kilos, makes the B-200 an amazing value high capacity industrial scale.

See and order the B-200 Bench Scale here.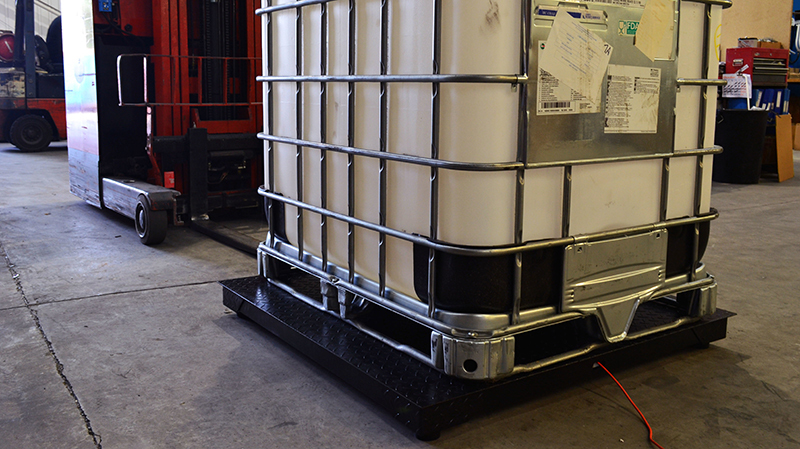 Why: Highly durable, rechargeable battery, wash-down indicator

Suitable for: Larger breweries where large quantities are measured
We have a large range of platform scales to choose from, but this would be our recommended choice for breweries.

This stainless steel platform scale has a massive 3000kg capacity and is accurate to the nearest 100g. It's ideal as a weighing scale for large quantities of ingredients that are being shipped in in truckloads - and it's equally at home weighing out-going kegs and bottles, too.

Its preset tare function means, if required, you can weigh your ingredients on a pallet for example, and only the weight of the ingredients will be measured. Another alternative for large quantities would be a drive-thru platform scale like this one.

There's a rechargeable battery too, so you don't have to make sure your platform scale is set up close to a mains supply.


If you're a brewery - or home brewer - and you need help with finding the perfect digital weighing scale, speak to us today. We'll be happy to discuss your needs - and if that's over a beer, even better!