Reduce Contact in Care Homes With Remote Health Screening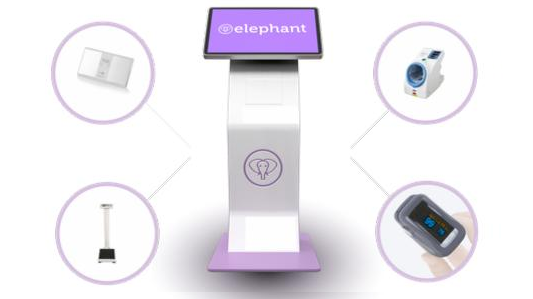 So, the inevitable has happened. Following in the footsteps of China, Italy, Spain and France, the UK is now in lockdown and all contact with friends, family, neighbours or colleagues must be kept to an absolute minimum.

But where does this leave those industries where regular contact with others is an everyday necessity? For care homes, where some of the most vulnerable need daily care and assistance, these are not easy days.

However, a health screening solution that has proved popular with GP surgeries in recent years is now being introduced by some care home groups, and it means contact and risk of transmission of COVID-19 is reduced, in some cases significantly.

Remote Health Screening for Care Homes
Elephant Kiosks is a known name for GP surgeries, but they are now offering their remote health monitoring stations to care homes too.
In a nutshell, it means that residents can have their regular health checks (daily or weekly) without a clinician present.
The main benefit of this, of course is that there is little to no chance of transmission of COVID-19 between elderly residents and clinicians. This is vital as the elderly are a high-risk category, and the Government is keen to maintain the health of healthcare workers during this period in order for them to cope with the increasing number of coronavirus cases.
How Can Health Be Monitored Remotely?
An Elephant Kiosk is a health screening device that can monitor the health of a patient or resident. It does this in two ways:
Asking a series of questions, primarily for mental health and wellbeing checks.
Conducting physical checks, including weight, blood pressure and temperature.
A health kiosk can be set up to ask the questions you believe are important, or those that a clinician may ask when visiting residents.
Physical checks provide all vital readings that are needed to monitor the health of the resident. These, as well as the answers to the questions, can be stored within the Elephant Kiosk device and transmitted wirelessly to the clinician.
The clinician can then assess the health of the resident, without ever needing to visit the care home.
What Are the Benefits of Remote Health Monitoring?
Never has a remote patient health monitoring solution been more relevant. Remote monitoring means no physical contact between the clinician and the patient.
All results recorded in the Kiosk can be sent straight to the clinician in real time, with an alert if there appears to be a particular issue.
Factor in the time saved travelling to and from the care home, and it means remote health monitoring can save clinicians time and allow them to be more productive.
Over time, this could save the NHS thousands - and even after COVID-19 is long gone, it will still be a way to reduce viruses entering care homes.
Are Weighing Scales Included?
Marsden's range of medical scales are now available as part of an Elephant Kiosks health screening package. This means that there is a weighing scale suitable for almost any setting that can be used in conjunction with a kiosk. Typically, the M-100 Column Scale is used, but for care homes, the M-650 Wheelchair Scale may be more suitable as it allows residents to be weighed whilst standing, in a wheelchair, or standing but holding onto the rail that's available as an optional extra.
Find out more about Elephant Kiosks here or get in touch with Marsden to find out more.
Further Reading
'As a care home it is very important to weigh our residents to keep a check on their weight.' Find out why regular weight assessments are important in care homes by reading this blog post.
What are wireless scales? Check out the benefits of using Marsden's Bluetooth scales and WiFi scales: Read this blog post.
Why are weighing scales so important in care homes? Find out more by reading this guide to weighing in care homes.