Resist begging and weigh out food to combat pet obesity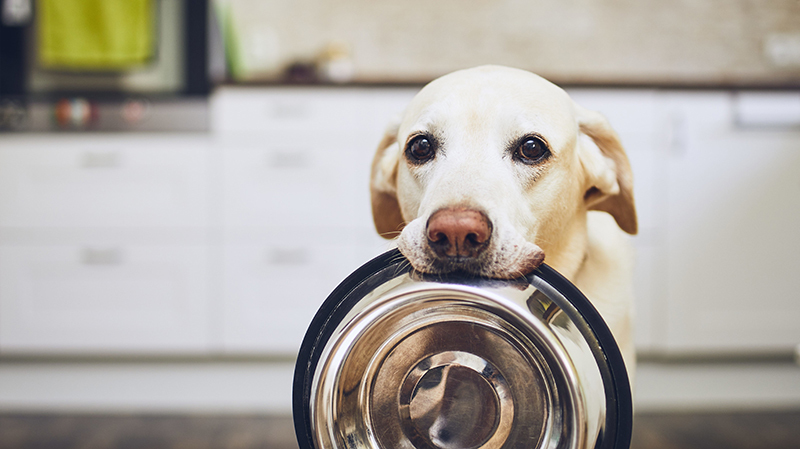 Last year, Marsden revealed that obesity among pets stands at greater than 50%, and whilst work has begun to try and combat the pet obesity epidemic - more can still be done by vets and pet owners.
The British Small Animal Veterinary Association in October encouraged weighing out of pet food to prevent overfeeding - and a leading clinical nutritionist has backed this suggestion.
Now, speaking to The Telegraph, Dr Marge Chandler, clinical nutritionist at Vets-Now Referrals in Glasgow has said it "is the owner's responsibility to ensure that their dog does not become overweight". Here is what you need to know.
Does your dog seem to constantly want more food?
Some dogs are very picky with what they eat, whereas other dog breeds are always hungry - owners and veterinary surgeons have both noted a tendency in dogs, particularly labradors, to overeat.
In 2015, a study by Raffan found labradors had a higher than average 'food motivation score' - and further research has found that this may be genetic.
What can the owner do to reduce pet obesity?
The owner's responsibility to keep their dog a healthy weight starts in puppyhood, according to Marge. Obesity has the potential to lead to problems including mobility, breathing and skin-related issues.
"If any dog starts to gain excessive weight, owners should ensure they are fed appropriate amounts of lower-calorie and possibly higher-fibre food," Marge began. "Weighing out their daily food allowance and avoiding giving extra food also helps."
Weighing out food and feeding your dog on a timed schedule can also help decrease begging behaviour.
"Unlike cats, whose natural feeding behaviour is to eat 12 to 20 small meals a day, most healthy adult dogs can meet their nutritional needs in two meals or sometimes even one per day. Puppies, thin dogs or those with medical problems may need more frequent meals."
For more information on pet obesity, and feeding your dog - or if you are concerned about your dog's weight - contact your vet. For more information on how much your dog should weigh, download this free dog weight chart.
Weighing solutions for you
For weighing medium-sized pets, the Marsden V-100 is our best-selling veterinary scale. It has capacities to 100kg and graduations to 50g. For smaller pets, the Marsden V-24 offers pinpoint weighing accuracy to the nearest 10g.
For accuracy to 0.1g is the Marsden B-450. This scale is easy to use and has the ability to weigh in lbs, as well as in kg.
For even greater accuracy - the Jadever JWE has a choice of graduations, to 0.1g. It also has a choice of capacities, to 30kg.
Alternatively, a premium option for kennels is the Marsden B-100. With IP68 rating, this scale is completely waterproof so can withstand any spillages.
For more information on any of our weighing scales, call 01709 364296 or contact us here.