5 Benefits of service contracts for industrial weighing scales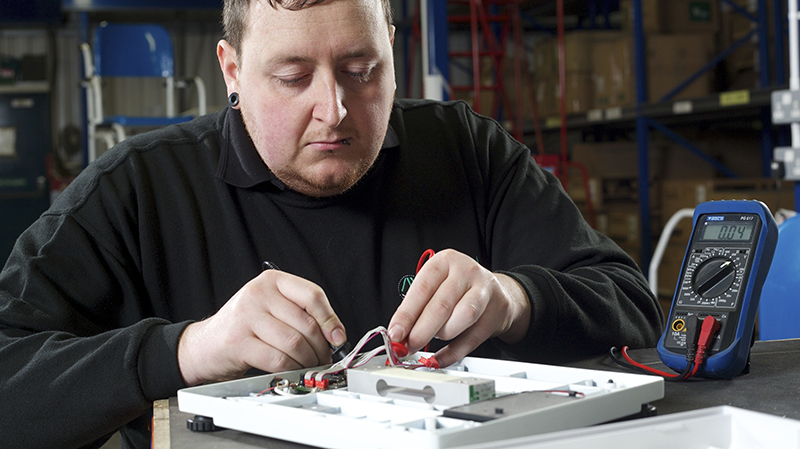 Weighing scales are a vital piece of equipment for almost every type of business imaginable - which means they must be accurate.
When scales are used frequently, it is inevitable that over time they will lose their accuracy slightly.
If they are portable scales, or subject to knocks and bumps due to the nature of the business, the chances of them being knocked out of calibration becomes greater.

The solution? Service contracts for industrial weighing scales.
With a service contract you will receive a visit every six months or one year from a qualified and trained engineer. He or she will inspect your scale to ensure it is in good working order.
When a scale needs to be repaired or recalibrated this often to be done by either Trading Standards or the manufacturer. Rather than waiting to book an appointment with Trading Standards, however, you can come direct to Marsden, the manufacturer. This blog post explains the five biggest benefits of Marsden service contracts for industrial weighing scales.
1. Receive lifetime support
Service contracts from Marsden means you can expect accuracy and reliability for the lifetime of the scale. Our team of trained technicians are on hand to ensure the scale is regularly maintained, serviced and repaired.
2. Maximise your efficiency
By regularly receiving preventative maintenance, your equipment will work at maximum efficiency and avoid the costs of downtime. Our engineer can assist in identifying potential issues before they occur, so equipment is running reliably and accurately.
3. Ensure the scale is calibrated
We will ensure the scale is both accurate and compliant through our calibration offerings. We can calibrate it to the industry standard 'M1' classification and access to calibration certifications is available as part of the portal (see below).
4. Access to the client portal
By signing up to a Marsden service contact you will have access to the Marsden Client Portal - giving you real time information on your scales, which allows you to stay on top of services.
You will be able to monitor contract progress in real time, access every scale's service history and download calibration certificates, job sheets and invoices.
Making sure your weighing scales are serviced regularly shows due diligence - having access to all the related paperwork on our portal means you can easily show compliance.
5. Advice from a highly trained engineer
Our engineers are qualified to the UK Weighing Federation Calibration Code of Practice, and have comprehensive knowledge of our scales and how best to use them.
Plus, because they work for Marsden - the supplier and manufacturer of industrial weighing scales - they will particularly have expert knowledge on the scales we supply. They can offer help and advice on getting the most from your scales, and recommend suitable models should you need to upgrade, replace or supplement.
Find out why a regularly serviced scale is required here and what happens if a scale is not serviced here. For more information about service contracts for industrial weighing scales, click here. For further information, call 01709 364296 or email service@marsdengroup.co.uk.