3 weighing scales that will help improve warehouse efficiency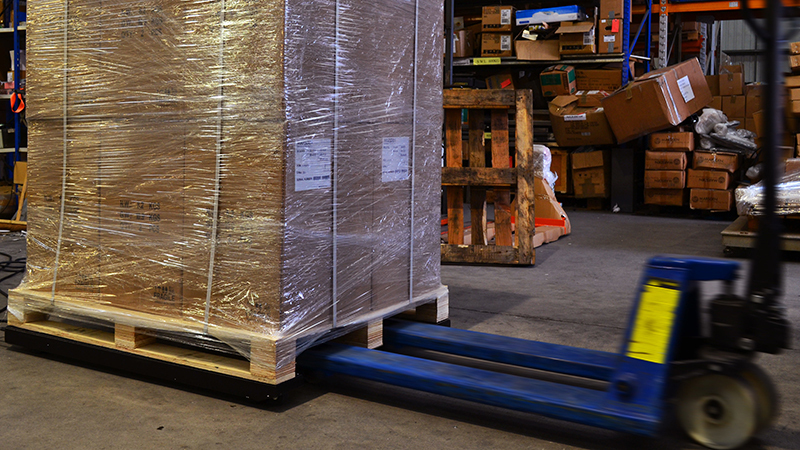 Carefully choosing the weighing scales you use in your warehouse can have massive benefits to your bottom line.

The right scales can allow you to reduce costs and speed up processes; plus, by weighing accurately you can comply with regulations, avoid overloading and reduce customer complaints.
But what types of scales should you consider for your warehouse if you are looking to make weighing processes quicker, easier and more flexible? This blog post looks at three weighing options.

Pit mounted scales
How does they work?
The beauty of a pit mounted scale is that it can fit flush to the floor - meaning it is perfect for demanding industrial environments where floor space is limited.
How can a pit mounted scale improve efficiency?
A pit mounted scale can be left in situ which means it does not have to be moved when not in use. There is no setting up the scale when you need it - it's there, ready to use, all the time. As they are designed to be sunk into the ground, a pallet truck can be rolled over them.
What do we recommend?
Our mild steel pit mounted scale is ideal for use in warehouses. Choose from a range of capacities, graduations and indicators to make the perfect scale to fit your needs. This scale can even be made Trade Approved for weighing pallets as they're leaving the warehouse.
Pallet truck scales
How does it work?
A pallet truck scale combines the features of a trusty weighing scale with a heavy duty, portable pallet truck.
How can pallet truck scales improve efficiency?
As explained in this video, using a pallet truck scale saves time because it combines weighing with transporting the goods. Potentially, labour costs can also be saved as it can mean only one staff member is needed to carry out both tasks.
What do we recommend?
The Marsden PT-100 carries all the functions for basic weighing and Marsden PT-200 allows you to print out a hard copy of weight readings. For dark environments the Marsden PT-500 and Marsden PT-600 feature a large 32mm display and are also unit switchable; the PT-600 also features a built-in printer. For wet and humid conditions, the Marsden PT-400 is IP67 rated and the new Marsden PT-450 is fully waterproof IP68.
Browse our range of pallet truck scales here.
Weigh beam scales
How does it work?
Weigh beam scales consist of two beams which can be positioned a desired distance apart - meaning they are ideal for weighing objects which are large in size and shape.
How can weigh beam scales improve efficiency?
Weigh beams are portable as they are lightweight and feature a carry handle and optional carry case. This means the scale can be taken to the goods, as opposed to the goods to the scale. Plus, since they can be positioned the desired distance apart, they are a more flexible option when you're weighing different item sizes - potentially reducing (or eliminating) the need for more than one size or type of scale.
What do we recommend?
Choose our mild steel weigh beams for easily weighing boxes and pallets of any size. Simply position them as far apart as they need to be to support your load. With a large range of functions and optional extra available, this scale is great for bespoke weighing as you can tailor the scale precisely to your needs. Stainless steel weigh beams are also available.
For more information on choosing the right industrial scales click here. Browse our industrial scales here.To speak to a member of the Marsden team about your heavy duty weighing needs, call 01709 364296 or contact us here.