A Weighing Scale Submerged in a Fish Tank!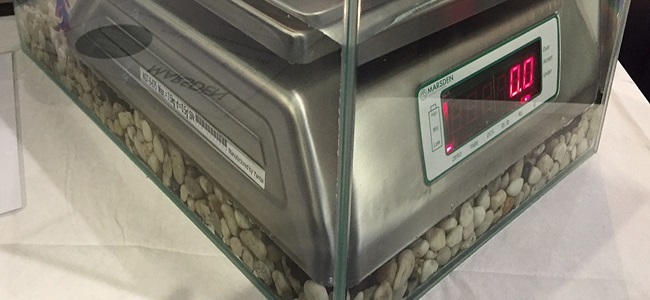 Last week, Marsden was at BeerX - the annual beer festival organised by trade body SIBA.

We used the show, which took place at the Ice Arena in Sheffield, to meet with breweries - including those that already use Marsden scales (who told us how happy they are with them) and brewers who didn't.


It was also an opportunity to demonstrate how waterproof the B-100 Bench Scale is - making it ideal for the brewing environment!


The B-100 was left in the fish tank for the full duration of the show - from setting up at 11am on Wednesday morning until packing away at 2pm on Friday afternoon. After all that time, it still worked perfectly, as well as staying switched on whilst underwater during the show hours.


On Friday, shortly before the end of our stay at BeerX, we delved into the pot of business cards left by the many breweries that passed our stand, and picked out one at random. The brewery that was picked out, Firebrick Brewery of Blaydon on Tyne, won a B-100. They can now weigh out ingredients accurately - and get their weighing scale as wet as they like in the process!
View our recommended scales for breweries:

B-100 Bench Scale (waterproof, for ingredients weighing)

B-200 Bench Scale (low cost, for ingredients weighing)

HSS Floor Scale (splash proof, for weighing casks and large amounts of ingredients)

MSS Floor Scale (for weighing casks and large amounts of ingredients)

Mild Steel Platform Scale (for weighing pallets and casks)

Stainless Steel Platform Scale (splash proof, for weighing pallets and casks)