We donated a V-250 Veterinary Scale to mental health charity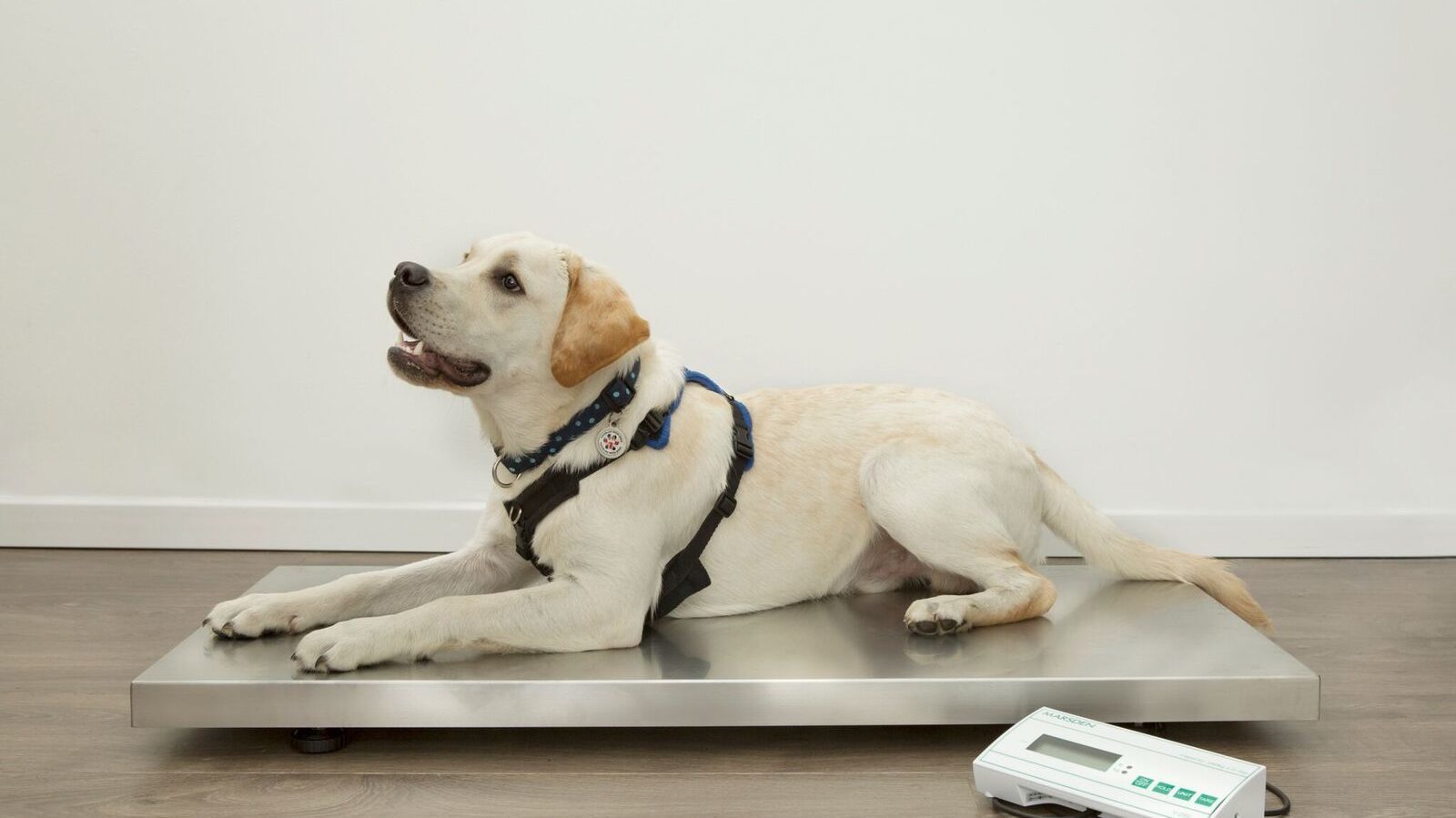 We've just donated one of our V-250 Large Veterinary Scales to Veterans With Dogs - a charity who provide companions to retired servicemen suffering from the effects of mental health.
The charity are using the V-250 to help them provide fit and healthy dogs to retired servicemen suffering from the effects of bad mental health.
The V-250 veterinary scale is used by veterinary surgeons across the UK and worldwide for assessing the health of dogs and administering treatment, so it was the ideal scale to donate to such a worthy cause.
The charity monitors the dogs on a regular basis to ensure they make fit and healthy companions for the ex-army personnel.
Julie Morrish, of Veterans With Dogs, said: "The scale will make a big difference to us for being able to fully assess our dogs for their weight and monitor our growing puppies."
"The scale will be used on an ongoing weekly basis as part of our health checks to monitor each dog placed with veterans."
Our Managing Director, Richard Black, added: "The Marsden V-250 is the ideal weighing scale for large dogs, with its 250kg capacity. Plus it's simple to use and has high accuracy."
"We recently donated 12 of our scales to Battersea Dogs & Cats Home, and are pleased to be offering our support to another great cause. We're delighted to see the scale is proving a success with the charity, the owners - and the dogs!"
We donated V-22 and V-150 Veterinary Scales to Battersea Dogs & Cats Home, and you can read more about it here.

Last month, we also published the results of a survey that suggested more than half of pets are overweight – and earlier this summer we produced a helpful poster with tips on ensuring your dog is a healthy weight.
Find out more about the V-250 here; and for any other vet scales enquiries, call us on 01709 364296.