B-200 As A Versatile Parcel Scale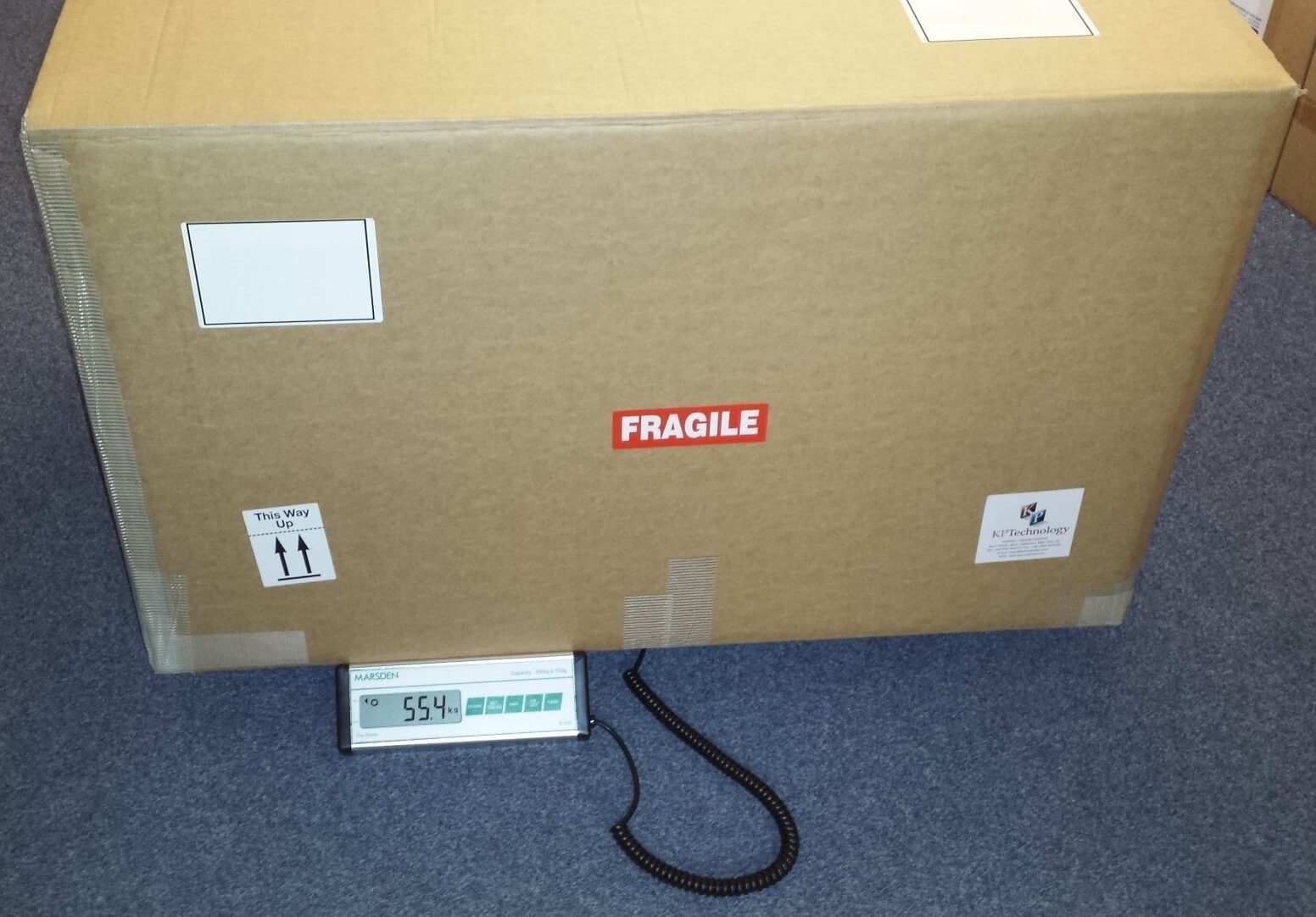 Marsden's B-200 Boxer Scale (also known as a parcel scale, bench scale or floor scale) is a robust, versatile scale with a stainless steel top plate that's found favour in businesses as varied as breweries, courier services and yacht builders.
One of the most interesting uses for the B-200, however, has been to weigh surface science instrumentation products.
Accurate
KP Technology manufactures surface science instrumentation, such as solar cells and semi conductors - and needed a parcel scale so they could record the weight of parcels before sending out to customers. Knowing the weight of each consignment meant they could get an accurate cost from their courier before the parcel left their laboratories.
"The instrumentation we send out can range from 50 kilos up to around 175 kilos in weight. The capacity of our previous scales wasn't high enough," says Dr Jamie Law, Senior Electronics and System Engineer at KP Technology.
Superior
The Marsden B-200 is available in capacities from 15kg up to 300kg, with readings as accurate as 5g to 100g. "The availability, cost and features were superior to other scales," says Jamie. Considering the number of features, as a parcel scale, the B-200 is highly affordable, starting at just £85. It boasts a counting function, a stainless steel plate and wall brackets and fixings, plus an AC adaptor - although it can be powered by replaceable batteries.
"The scale is easy to use, relatively lightweight and robust," says Jamie.
Based in Wick, in the far north of Scotland, KP Technology is a growing company, having doubled their head count to around 50 in the last five years. Should the growth continue, Jamie believes more bench scales would be required - and the company wouldn't hesitate returning to Marsden for another parcel scale.
"If our needs warrant purchasing another scale, I would not hesitate to buy a Marsden product," says Jamie.
Confidence
And finally, for anyone else considering Marsden's range of parcel scales - whether they're to be used to weigh crates of beer, food - or surface science instrumentation - Jamie concludes: "Purchase with confidence, it does everything we need it to do."
If you need a robust, versatile, high capacity parcel scale, take a look at our B-200 Bench Scale here. The B-200 Bench Scale is CE approved and comes with a one year warranty. Alternatively, view our other bench scales here, or ask us about our range of parcel scale here.