Buyer's Guide: Scales for Fishmongers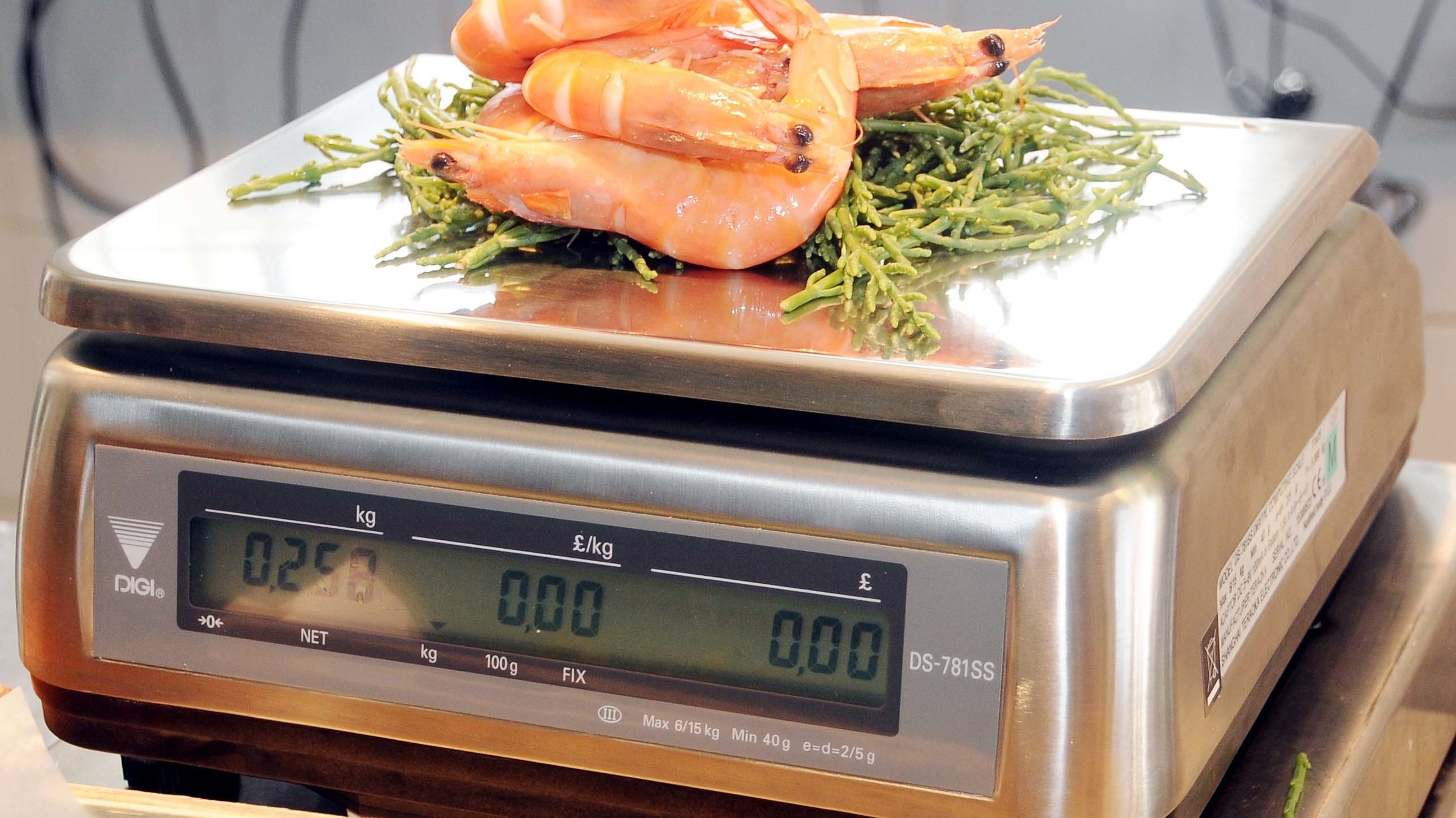 Waterproof scales are essential for fishmongers. If a scale without an IP rating is used, it could be at risk of being broken if liquid finds its way into the scale.

The scales listed in this blog post are built to withstand regular use in wet or humid areas, which makes them perfect for fishmongers.
Christina Herbert of Macsorsons Fishmongers told Marsden in a case study, "I had been desperately searching for a waterproof scale. We had experience with moisture under the keypad."
Choose from our suggestions below and you'll be purchasing a weighing scale that will provide accuracy and reliability in harsh conditions for longer than its non-IP rated equivalent.
When do fishmongers need a Trade Approved scale?
When buying or selling based on weight, the scale that is used must be Trade Approved.
If a fishmonger, or any other business, fails to use an appropriate scale they could incur penalties after a visit from Trading Standards.
"The fines can be level 3," Craig Fisher from Sheffield Trading Standards told Marsden. "This means fines can be in excess of £1000 for matters in relation to inappropriate use."
You can find out more in this white paper.
The Digi DS-781SS is an IP68 waterproof scale and is Trade Approved.
It has two displays (one for customer, one for operator) and 99 PLUs for faster transactions. It has a capacity of 15kg and an accuracy to 2g (below 6kg).
Christina of Macsorsons told us, "We've had it set up in the shop but as the scale is battery powered we can take it to markets. It looks nicer, too. Customers associate stainless steel with being clean and hygienic.
If the weighing scale is being used back of shop, and therefore not determining the price the customer pays, it doesn't need to be a Trade Approved scale.
The B-100 is a fully waterproof scale, capable of being submerged into a bucket of water and still remain in perfect working condition. It is our best selling bench scale.
The B-100's choice of capacities and graduations means it can be tailored to your needs. It is a highly accurate scale, with the option to weigh in increments to 0.2g. It has front and rear displays and a Tare function.
Watch a video of the B-100 at JH Mann Fishmongers in Sheffield here.
Across Marsden's range of stainless steel bench scales, you'll find an option for you. The scales have an IP67 base so can be washed or wiped down after use to keep the scale clean and hygienic.
For basic weighing choose the I-100SS indicator, which has a choice of capacities - from 3kg to 150kg, and features including Tare and basic Counting. A Trade Approved version is also available.
Alternatively, the JIK indicator is equipped with a range of functions for automated weighing. The optional relay board allows you to automate weighing processes by switching feeds to the scale on or off, the optional Scale to PC USB Lead can be used to connect the scale to a computer and record weight readings. Alternatively readings can be printed out via optional printers.
For more information about IP ratings click here. Or for help and support in choosing the right scales for your need, call 01709 364296 or contact us here.