Buyer's Guide: Wheelchair Scales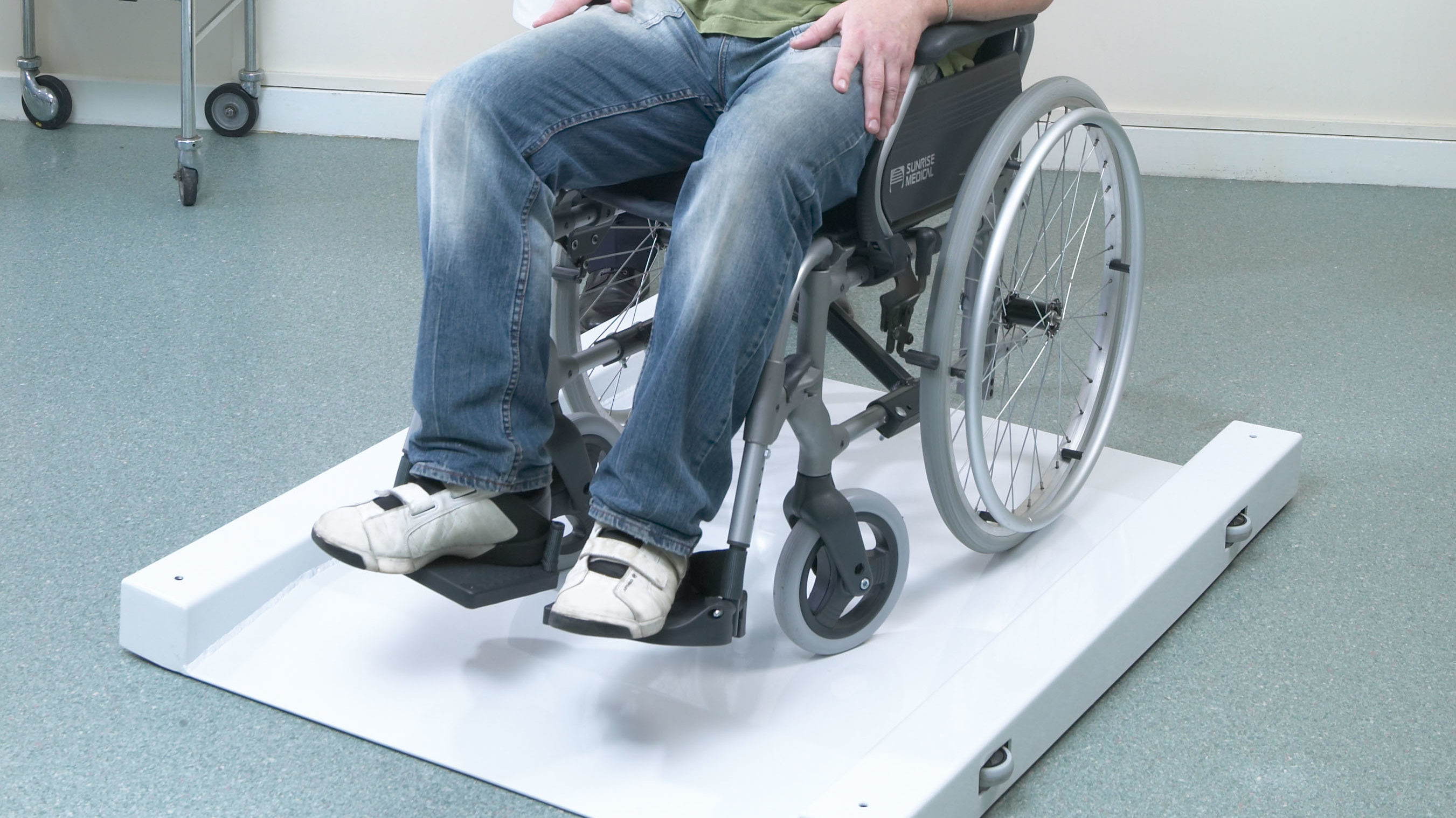 For wheelchair users, wheelchair scales are one of the easiest options for getting weighing.

This is because it's not necessary for them to leave their wheelchair and it removes the need to perform any difficult or dangerous transfers.
Chair scales and hoist scales are another option.
Why are Wheelchair Scales important?

In the UK, we have around 1.2 million wheelchair users, ⅔ of whom use their wheelchair regularly.
However, there are a number of inequalities when it comes to the healthcare of those with mobility disability, namely equipment available, access to healthcare, and suitability of the facilities.
Sadly national statistics on the availability of wheelchair scales are scarce. But, a study conducted in America found that only 2% of GPs had a scale suitable to assess weight for wheelchair-bound patients in their chair.
Another study discovered that 89% of participants were not weighed during their visit to their primary care provider.
A final study did not find any accessible weighing scales in primary care locations and only ⅔ of specialty care clinics had accessible scales.
What Options Are Available for GPs and Hospitals?
At Marsden we have a wide range of wheelchair scales that can be used to weigh patients both in and out of their chair.
All of our medical scales are Class III Approved to ensure accuracy and reliability with every weighing.
The All Rounder - Marsden M-650
The Marsden M-650 is one of our cheapest wheelchair scales; the platform is wide enough to cater to most wheelchairs and it has ramps to make weighing even easier.
It also has wheels and a handle fitted to the platform to make transporting the scale between rooms simple.
With graduations as low as 100g and a maximum capacity of 300kg, it can be used for weighing bariatric patients as well.
The Marsden M-651 features a mounted indicator, so that users don't need to bend down to see the indicator. This column indicator can be stood alongside the scale.
For extra support, the Marsden M-652 has two sturdy handrails attached to the scale for patients who want to stand. The indicator is also attached to one of the handrail and is high enough to read easily.
Alternatively, the Marsden M-653 has only one handrail, which is hinged and can be folded into the scale to make it more compact.
The Marsden M-620
The Marsden M-620 is a wheelchair scale that's built into a trolley. A foldable ramp makes it easy to use and it can be folded onto the platform to easily and safely transport it around the hospital.
Choose the Marsden M-620 if you need to weigh patients who are in a wheelchair, but you need to be able to move the scale easily between rooms or wards.
The Truly Portable - Marsden M-615

Our latest weighing scale is perfect for community nurses and healthcare visitors, but also for use by hospitals and care homes.
The Marsden M-615 is designed for portability. It features two weigh beams and ramps, which can be folded together to create a carry case for easy transportation. The rechargeable battery offers over 55 hours of continuous use and an auto power-off feature helps to save battery life.
Further Reading
Weighing patients in a wheelchair can be difficult, especially if they're unable to stand. Read this blog post about the best practice for how to weigh someone in a wheelchair.
If you don't have a wheelchair scale then you may need to help someone out of a wheelchair to move to a chair or hoist scale. We've put together this best practice guide.
Wherever you are weighing a patient, it is important to know how to weigh someone who can't stand. That's why we wrote this best practice blog post.