Buyer's Guide: Bespoke weighing scales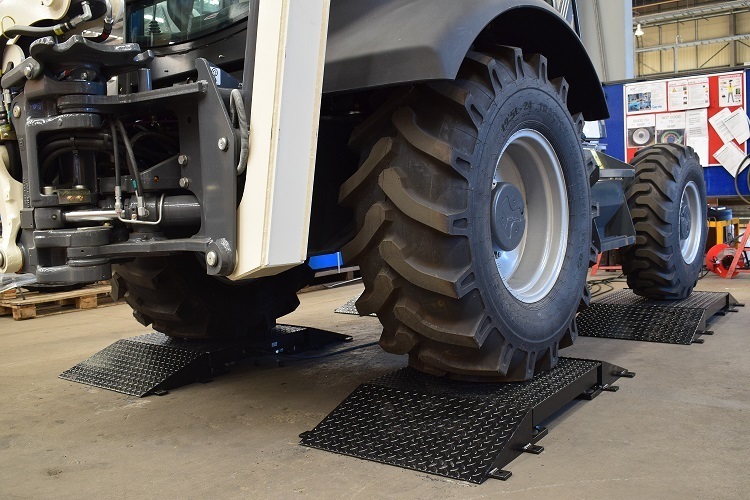 Not every industrial scale need can be matched with a standard product - sometimes a bespoke weighing scale is needed to meet your specific requirements.

Regardless of industry, whether it is a bench, platform or counting scale, and whether it needs to be a Trade Approved scale or not - the highly skilled Marsden team can build a bespoke weighing solution exactly to your needs.
But how can you work out what you require, and what should you do next? Ask yourself the following questions, or contact us here and our team will help guide you through the process.
What do you need to weigh?

The first question to ask is what are you weighing, to determine the type of scale you need. What you are weighing will influence the size of the weighing area you need, and whether a bespoke solution is required.
Bespoke scales can be used if standard sizes do not suffice. For example, standard Marsden platform scales are available in dimensions from 800mm x 800mm to 1500mm x 1500mm and up to 5000kg capacities, but larger capacities are available through bespoke ordering. As an example, Terex needed to weigh vehicles but needed larger vehicle axle pads than our off-the-shelf AP-200 vehicle weighing system, so asked us for a bespoke solution. We provided them with scales with a 10,000kg capacity.
Where will the scale be used?
Then, think about where the scale will be used. Does it need to be portable if you are planning on using it in multiple locations? Will it have access to mains power or does it need to run on batteries?
Does it need to be a waterproof scale? IP68 rating means it is waterproof against spillages and can be washed down after use, or can an IP65 rated scale which can be wiped down suffice?
Also does it need to be something permanently in situ, something which can be stored, or a weighing scale designed to save space?
What do you need the scale to do?
Marsden scales can provide more than a simple weight reading. The I-500 and I-550 indicators are built bespoke to customer requirements: programmable software means they can be set up to work exactly as you need them to, and they're compatible with platform scales, bench scales, floor scales and more.
Does the scale need to assist in recipe formulation? Does it need to help you control production line outputs (e.g automatically spot discrepancies in item weights)? Do you need the scale to help reduce waste and costs - these scales can be built to auto switch off feeds when target weights have been hit.
Bespoke orders can be placed to include a printer or data transfer, so companies can also keep records of their weight, either printed out or via sending data to a PC.
Who will use the scale?
Next, think about the needs of the user of the scale. Does it need simple features for easier training of staff or different features available for different users? A swipe card option can be chosen to give specific access to different features, for example. Or, you may need the scale to connect to a device a particular operative is using.
Read our bespoke scales case studies: a bespoke scale for weighing heavy trucks, a weighing scale for automatic filling, a weighing system for a national courier and a bespoke platform scale where space was limited.
If you need help in sourcing a custom scale to meet your weighing requirements, drop us a message in our bespoke scales section. Alternatively, to discuss your weighing needs, call 01709 364296.